Binding Of Isaac Card Game Smashes Kickstarter Target
---
---
---
Mike Sanders / 5 years ago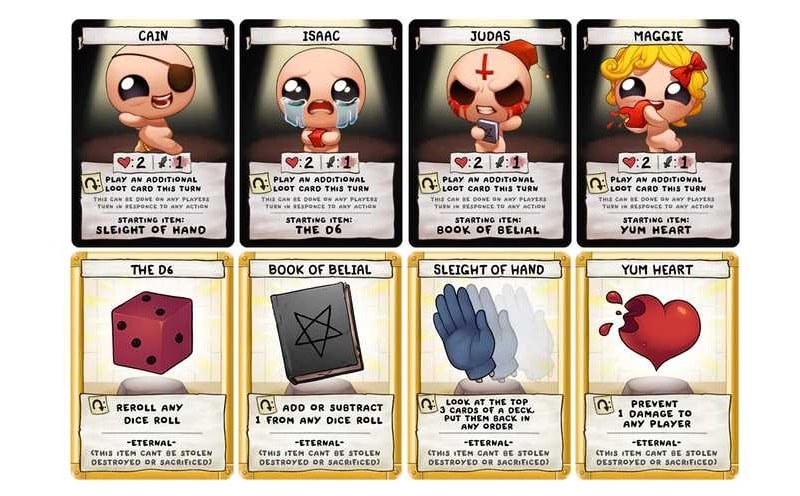 Binding Of Isaac Card Game Smashes Kickstarter Target
It's been a while since I played it, but similar to Undertale, for a while The Binding Of Isaac was top of my gaming time. The game presented itself in a similar style to the Zelda dungeons, but with the unforgivable nature of Dark Souls. For those who may be more familiar with Crypt Of The Necrodancer or Faster Than Light, it's one of those games where the RNG can make a run or destroy it instantly.
It seems, however, that for the next adventure creator Edmund McMillen has turned his eye to board games. Launching a Kickstarter campaign, The Binding Of Isaac has done incredibly well!
Smashes Target Within 1.5 Hours!
The game is clearly popular, but how popular I think even surprised its creator. Within 90 minutes of the launch, the game already managed to achieve it's $40,000. That is exceptionally impressive and even as we write the tally continued to grow quite significantly. So significantly in fact that Edmund McMillen is struggling to keep up with the stretch goals.
Ok we hit the goal in an hour 15ish min. Holy shit… so I had some stretch goals done and I'll try and get the first wave up but I didn't expect this so, I gotta sleep and all that but check the page and there should be some stretch goal unlocks soon 😉 https://t.co/HqiejgUbh5

— 🜏 Edmund McMillen 🜏 (@edmundmcmillen) June 27, 2018
In fairness, he shouldn't be too surprised. Card games have always been popular, but for reasons I'm not certain of, they have exploded somewhat in the last 10 years. I must admit, I have my eyes rather covetously on the Dark Souls board game. It seems, however, that the very popular indie game is going to become a very popular card game.
Where Can I Sign Up?
At the time of writing, despite the initial target of just $40,000, the game has achieved over a million dollars. As such, lord knows what Edmund McMillan has planned now.
If you are interested in getting onboard, you can visit the official Kickstarter page here!
What do you think? Do you like the idea of a Binding of Isaac game? – Let us know in the comments!