New eSports Betting Site Unikrn Launches
---
---
---
Ryan Leiserowitz / 7 years ago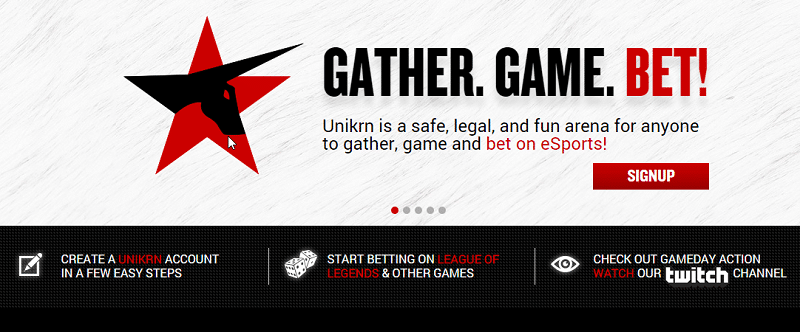 Over the last few years, we have seen the rise of esports with it taking shape of what should become a massive industry. Now the veil has been lifted on Unikrn, a platform to facilitate spectator betting on esports around the world.
There are now many ways to bet online for various sports but there hasn't been a great platform for betting on esports, like League of Legends. Today that will change for Australian citizens and soon for other countries regions around the world thanks to Unikrn. The company will be the esports partner of Tabcorp, the large Australian wagering company.  This may explain why the bets are first being accepted in Australia. The betting will be legal and will only accept bets placed from locations that it is legal to do so. Having the foot in the door with other countries and areas will definitely help the site as they aim to become the leader in esports betting.
Unikrn CEO and co-founder is Rahul Sood, longtime computer gaming industry veteran. Rahul was founder and president of Voodoo PC, CTO for HP Gaming after the company acquired Voodoo PC, advisor to the board of directors of Razer, and left his position as global head of Microsoft Ventures to start Unikrn. The company name seemingly is a nod to Rahul's previous job, with unicorns being startups that hit a billion dollar valuation in fundraising.