New 'Evil Dead' Movie Officially Starts Filming!
---
---
---
Mike Sanders / 12 months ago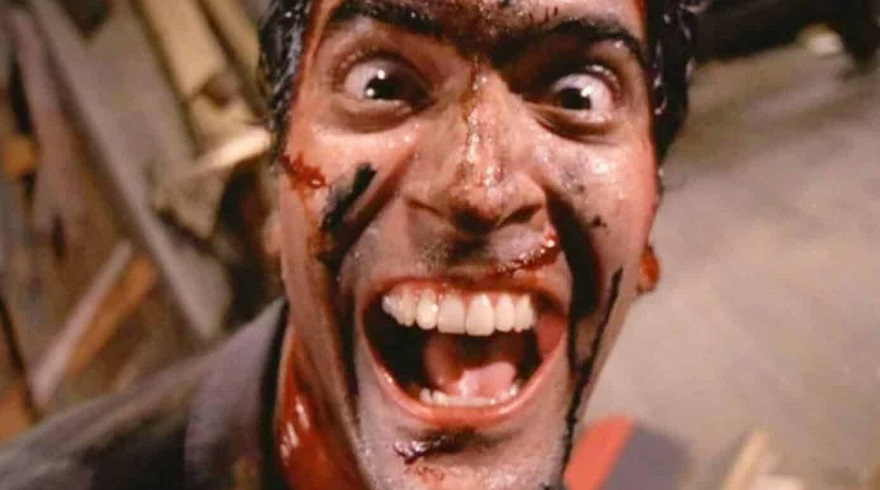 I have to admit that given the relative success of the 2013 movie reboot, and (in my opinion) hugely impressive TV series, The Evil Dead franchise has been, not for the first time, seemingly lying dormant for much longer than many fans of the franchise might have expected. However, following an official Twitter post by the film's director, we have some amazing news! 'Evil Dead Rise', the official name of the next instalment, has officially begun filming. Yes, we now know as a categorical fact that the franchise is getting another long overdue outing!
Evil Dead Rise
At the time of writing, details about the new Evil Dead film have been rather scarce. Following a leak from last year, however, it was understood that a script was approved that would see the franchise move away from isolated houses in spooky woods into a 'big' city. The overwhelming theory is that the new film will be set within a high-rise building and, similar to the original entries and TV series, will look to provide more of a combination of horror and humour.
What about Sam Raimi and Bruce Campbell though? Well, for the latter, he is an executive producer for the project, but it still remains unclear as to whether he's planning to step in front of the camera to reprise his supposedly retired character of Ashley Williams. Sam Raimi is also onboard as an executive producer alongside Bruce Campbell, but as per the Twitter post, he is not the film's director. Albeit, we can almost certainly expect his 1973 Oldsmobile Delta to make an appearance somewhere.
Day 1. #EvilDeadRise pic.twitter.com/bWNpC8Ex3b

— Lee Cronin (@curleecronin) June 6, 2021
What Do We Think?
Given that the TV series ended so prematurely (just, in my opinion, when it was starting to get really good – and also annoyingly something on a relative cliffhanger ending), fans of the Evil Dead franchise will clearly be delighted to hear that the Necronomicon is going to have another reading. Let's be honest, though, while it appears unlikely, what we all really want is Ash to turn up with his boomstick to save the day and cause some general havoc. And given that Sam Raimi is on board, he probably gets a bit beaten up in the process too.
Will he though? Well, given that filming's only just started, I think it would be exceptionally optimistic to suggest that this will be ready for a Halloween release this year. All going well though, we might have a teaser trailer or two to fill the void before an official release date is confirmed!
What do you think? – Let us know in the comments!