New Game Releases See Major Shake-Up In Sales Charts
---
---
---
Mike Sanders / 4 years ago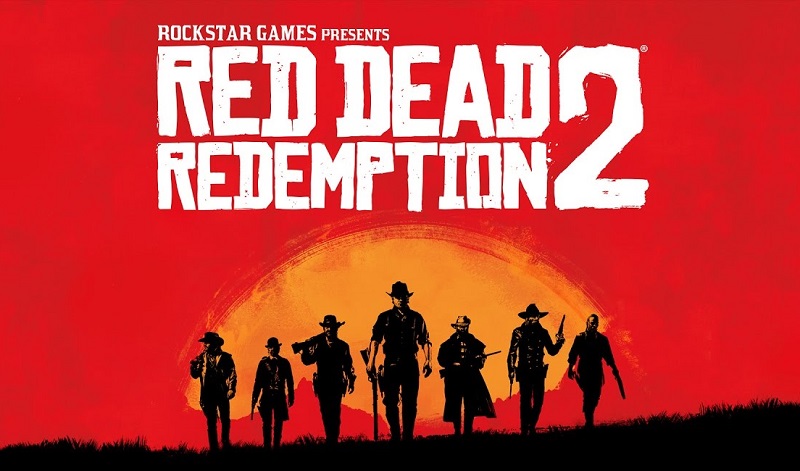 New Game Releases See Major Shake-Up In Sales Charts
Up until recently, 2018 has proven to be a somewhat quiet year for game releases. Oh, don't get me wrong! There has been plenty of big releases, but the vast majority of them have been so well spaced out that there haven't been many periods of intense competition in terms of sale. It's exactly for this reason that GTA V has, somehow, still maintained the top spot of games sales for most of the year.
That all changed last month though when suddenly a vast glut of AAA-games was released in a very short period of time. That has continued throughout November and looks to go even further into the start of December. In terms of physical sales though, a report via GamesIndustry show just how different the gaming scenery is looking.
Physical Sales Charts!
As above, these are physical says, but that hasn't stopped the Spyro Reignited Trilogy topping Red Dead Redemption 2 from the top of the list. Give that it was top for the last 2-weeks, it might be surprising to many to see it taken out so soon in its release cycle. Particularly by a game that is, essentially, an HD remaster. It is also surprising to see Fallout 76 so high, despite the somewhat mixed and outright negative opinions of it.
In terms of 'long standing' top 10 games, Mario Kart 8 Deluxe is the only release that has managed to keep its spot.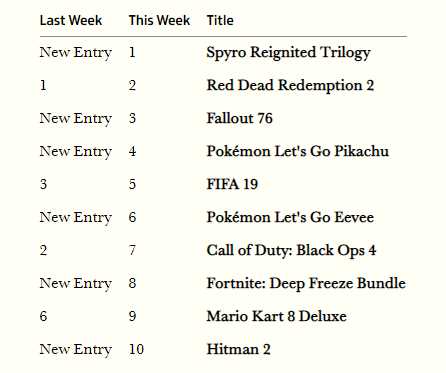 Christmas Is Coming
With Christmas on the horizon, I fully expect many of these games remain. Spyro, Fifa 19, Pokemon, Call of Duty, Fortnite and Mario Kart will all still be big for Christmas. There is, of course, the next Smash Bros. game out very soon as well. That will likely also make a pretty huge impact. As above though, this is interesting, but not necessarily for the entries. It reflects the first period in a long time where those sales charts are going to get very mixed up.
What do you think? What game/s are you planning to buy? – Let us know in the comments!