New Leisure Suit Larry Game Releases To Strong Reviews
---
---
---
Mike Sanders / 4 years ago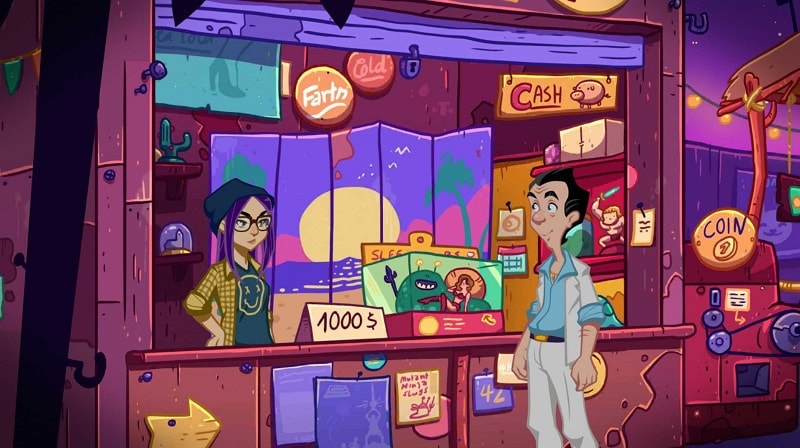 New Leisure Suit Larry Games Releases
Leisure Suit Larry is, perhaps, one of the best-known franchises from the late 80's and early 90's. The point and click adventure put you in the role of Larry (heh-heh) Laffer and, put simply, your goal was to try and get him laid. While the concept sounds sleazy (and it was) the game had some of the best, puerile, completely inappropriate humour going.
As such, when a new game (based on the original series) was announced, I had my doubts. We had, after all, seen two pretty awful games try and cash in on the franchises name (Magna Cum Laude and Box Office Bust). Would this try and follow suit? I suspected so!
Well, Leisure Suit Larry Wet Dreams Don't Dry is out and, surprisingly, it's actually pretty good!
I Am Genuinely Surprised
The teasers left me very concerned. As it did many other long-term fans of the franchise. Despite that though, the team pressed ahead and what we have is an actually decent addition to the franchise that I think really captures the spirit of the original 7 (or should that be 6?) games. The acquisition of the original voice actor (which I suspect only came based on fan pressure) helped things massively as well!
How Politically Correct Is This?
The Leisure Suit Larry franchise, as a whole, is a political correctness nightmare. So how has the more modern version coped? Rather well to be honest. While it doesn't perhaps take things as far as other entries, it still manages to sneak in a few decent (and mildly inappropriate) jokes.
If you have been sitting on the fence with this, I strongly advise you to give it a try. It's honestly pretty good and certainly good enough to call itself part of the main franchise.
Available on PC, you can check out the official Steam Store page in the link here.