New NVIDIA Shield TV Coming to CES 2017?
---
---
---
Ashley Allen / 6 years ago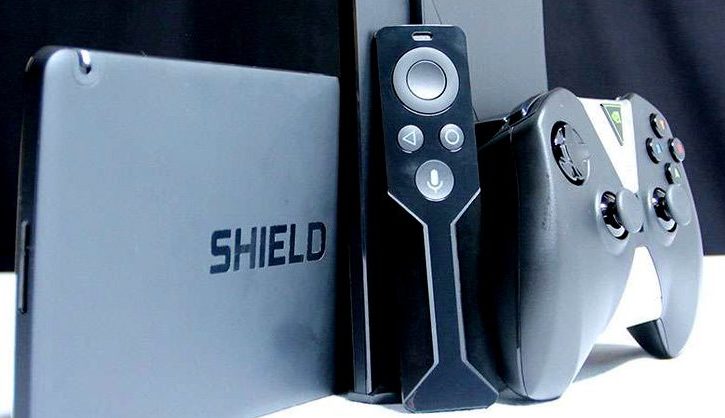 A new iteration of the NVIDIA Shield TV hardware is expected to be revealed at CES 2017, if new reports are to be believed. According to a SlashGear source, NVIDIA's Android-based Shield TV box will have 4K output, 802.11ac Wi-Fi, and a Bluetooth Low Energy remote control.
"NVIDIA will reveal a new piece of Android TV hardware in their NVIDIA SHIELD line of devices at CES 2017," SlashGear's Chris Burns reports. "For the past couple of years NVIDIA's yearly CES-based event has housed primarily automotive-related news – this year that won't (entirely) be the case. This information comes from an anonymous source with information on the subject matter."

"This version of the device will support 802.11ac WiFi and rolls with MIMO antennas to take full advantage of the fastest wireless connectivity speeds," Burns adds. "The SHIELD Controller will begin to rely on Bluetooth Low Energy instead of Wi-Fi Direct. The SHIELD Remote might also make this change, but we're more solid on the idea of the Controller switching to Bluetooth with a new model than the Remote. The SHIELD Controller will be thinned out a bit, and both devices will have slightly better battery optimization than their predecessors."
NVIDIA killed the development of another Shield revision earlier this year, citing "business reasons." The unveiling of the Nintendo Switch, which is powered by the NVIDIA Tegra processor and is effectively pitched as direct rival to the hardware, was later considered to be a factor in that decision.