New Screen Shots and Trailer Released For Darksiders 3
---
---
---
Mike Sanders / 4 years ago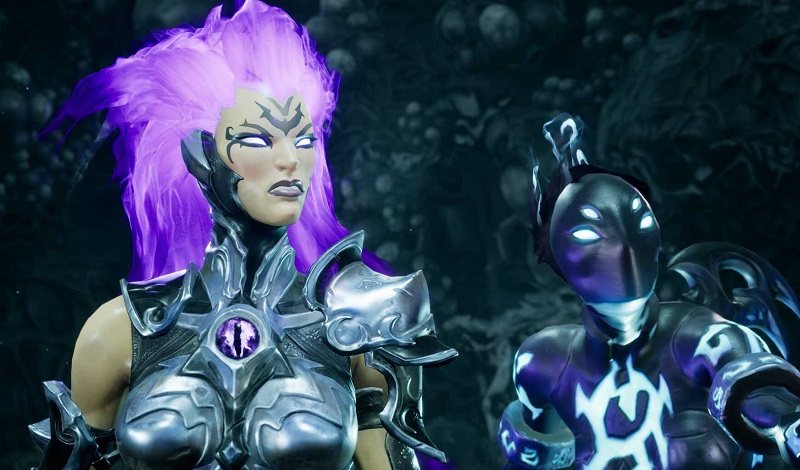 New Screen Shots and Trailer Released For Darksiders 3
It's been highly-anticipated for some time now, but the third instalment of the Darksiders series draws ever closer. In the new game, we take the role of Fury who is portrayed as a woman (how progressive!). While we expect to see many themes from the previous game return, Darksiders 3 is offering something a bit more with the Fury character progressing throughout the game.
In anticipation of the release (and to help describe this system a little better) THQ Nordic and Gunfire Games has released a brand new trailer showing her 'Hollow' powers at work.
What Is The Game About?
Well, I could tell you, or I could just let the official description do a much better job.
"The Charred Council calls upon FURY to battle from the heights of heaven down through the depths of hell in a quest to restore the balance between good and evil and prove that she is the fiercest of the FOUR HORSEMEN. FURY is a mage. Her form evolving throughout gameplay and with it, her powers and weaponry. The expansive Darksiders III game world is presented as an open-ended, living, free-form planet Earth. Dilapidated by war and decay. And overrun by nature. FURY will traverse back and forth between environments. Battling other-worldly creatures and unlocking puzzles while advancing the Darksiders story."
When Is It Out?
Darksiders 3 will release for the PC, PS4 and Xbox One on November 27th. Given that it has been over 6 years now since we saw the last instalment, many wondered whether we'd get a third at all. Well, the good news is we definitely are and you've only got to wait another 8 more weeks (give or take) to try it out for yourself!
What do you think? Are you looking forward to Darksiders 3? – Let us know in the comments!