New 'Super Black' Material Developed By British Researchers
---
---
---
Chris Hadley / 8 years ago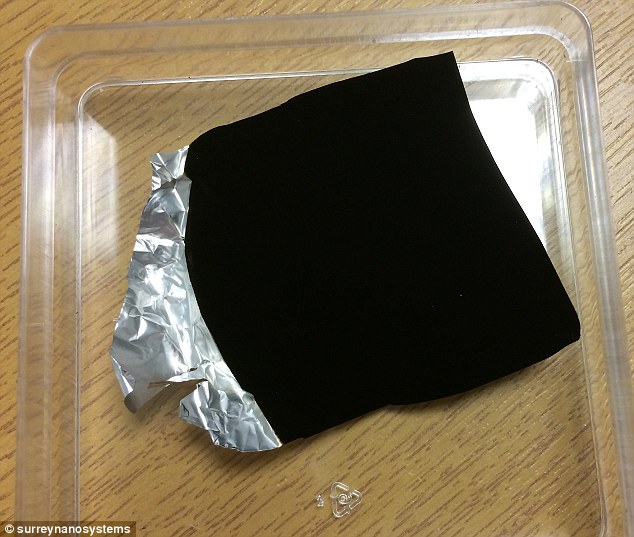 Hearing of a new material that can perform in ways that push the boundaries of what is actively known is typically heard from the heavily invested teams over at NASA, however a team from Surrey (not too far away from my home in the UK as it happens) known as Surrey NanoSystems have created a new material that is so black, it is supposed to be hard to see if it is actually there. Known as Vantablack, the material is made up of carbon nanotubes – a man-made hollow fibre which measures only 1 nanometre in diameter – hence the name 'nanotube'. To create the Vantablack material, the team in Surrey build up the nanotubes on a layer of aluminium foil as seen above and as we can see, or not as the case may be, the material is so dark, we cannot tell that it is all crinkled up along with the foil.
The material is so absorbent to light that it has broken a world record, reflecting a mere 0.035% of light shone at it, with the possibility that it can absorb wave of light that sit outside of the range of 'visible light' that the naked eye can detect. The rest is the appearance of nothing being where the material is laid and thus giving a black hole effect. Furthermore, researchers state Vantablack is in the region of 10,000 times as strong as steel and it can also conduct heat very well with up to seven and half times the thermal conductivity of copper.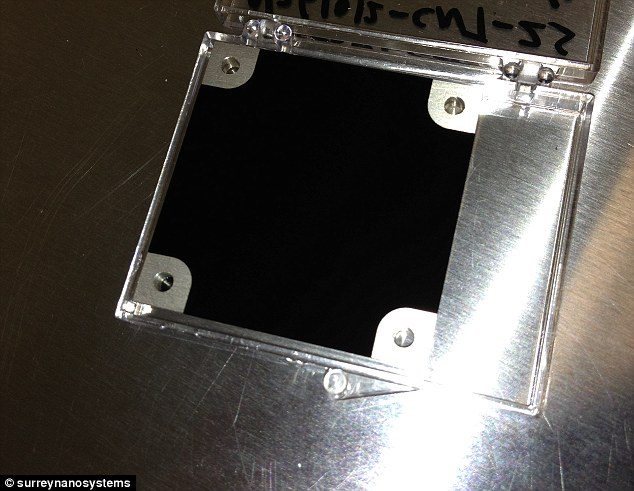 Having already met the requirements for their initial run of orders for this pioneering material, Vantablack has a number of projected uses in highly sensitive pieces of equipment such as space bound telescopes, where the use of current 'dark' materials still reflect a small amount of light, having the effect of adding noise to an image. Down here on earth the possible ability to absorb radio waves brings probable military uses in stealth planes and instrumentation, giving the military an advantage against detection.
The  new material will be getting its first public showing later on this week at the Farnborough International Airshow alongside many other bits of military hardware.
Source: Daily Mail