New York To Welcome World's First Underground Park
---
---
---
Gareth Andrews / 7 years ago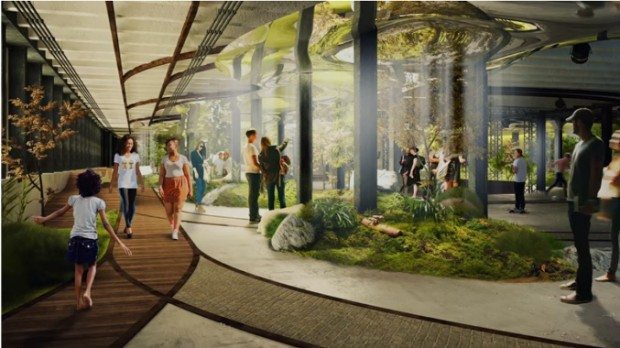 Countries are defined by land, the same goes for cities and towns. So what do you do when you want to add a new park but are running out of space? James Ramsey and Dan Barasch has the answer, you make it the world's first underground park.
The High Line is a 1.45 mile-long park, build atop some old railroad in Manhattan, but this won't be the only park with the new "Lowline" project looking to transform an underground trolley terminal into the next park to grace New York.
After working on the project for five years, Ramsey and Barasch have now submitted their proposal to the city, eagerly awaiting their response. If accepted, it would be the world's first underground park, something which the pair are well aware of. Ramsey stated, "nothing like this has really existed before, so we had to do a lot of work figuring out how to actually make this thing happen".
The key problem is getting light into the underground park, something they hope to do by using naturally reflective surfaces. Once they managed to get light underground the duo hopes to be able to grow plants underground, a feat that would only increase the park's natural appeal ten fold.
If it's approved construction would begin in 2018, with the concept showing off some of the dreams that the project hopes to achieve. I'm already looking forward to the concept and seeing how others go about it, once the Lowline is built I have doubt that countries all over the world will look at doing just that.