Nintendo Announces Mini SNES Classic Edition
---
---
---
Ashley Allen / 5 years ago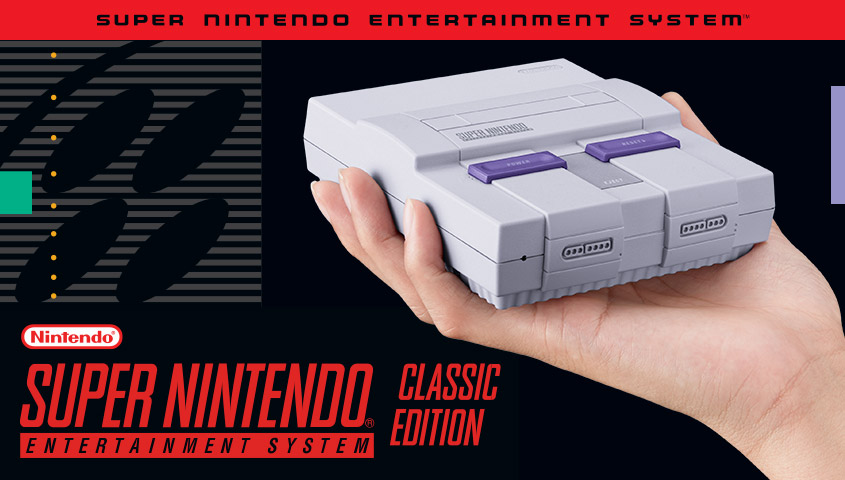 Nintendo has unveiled a new mini plug-and-play version of its classic Super Nintendo console. The Super NES Classic – an expected, but much welcome, announcement – revives the retro 16-bit video game machine. Game-wise, the console includes such classics as EarthBound, F-ZERO, and Mega Man X built in. In fact, 21 titles in total come pre-loaded on the tiny SNES.
Super NES Classic Edition – For New and Old Fans Alike
Nintendo pitches the Super NES Classic as a cross-generational product. Here's a chance for old fans to relive the console's glory and new ones to discover "the greatest" console ever made. The wonderfully named Doug Bowser, Nintendo of America's Senior Vice President of Sales and Marketing, says:
"While many people from around the world consider the Super NES to be one of the greatest video game systems ever made, many of our younger fans never had a chance to play it. With the Super NES Classic Edition, new fans will be introduced to some of the best Nintendo games of all time, while longtime fans can relive some of their favorite retro classics with family and friends."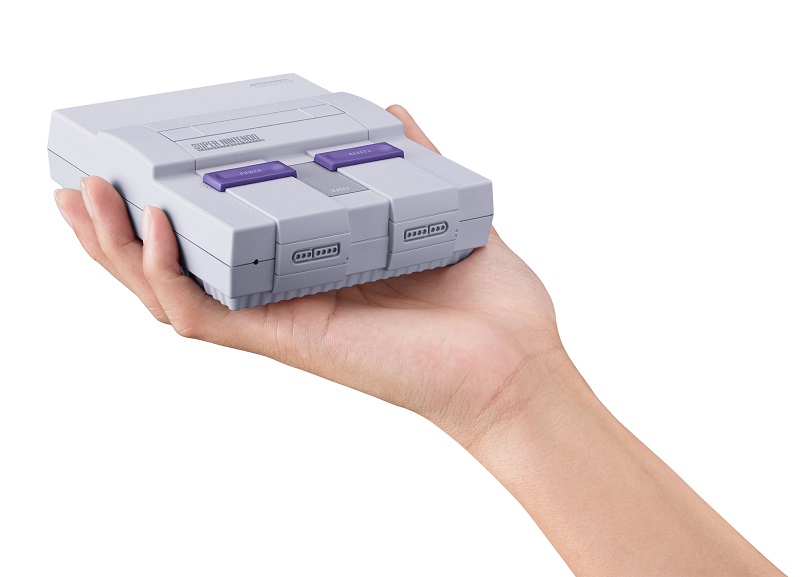 Game Library
The SNES Classic edition includes the following games:
EarthBound
Super Mario World
Final Fantasy III
Super Mario Kart
The Legend of Zelda: A Link to the Past
Super Metroid
Mega Man X
Star Fox
Super Punch-Out!!
Contra III: The Alien Wars
Super Mario RPG: Legend of the Seven Stars
Donkey Kong Country
Yoshi's Island
Super Ghouls 'n Ghosts
Kirby Super Star
F-ZERO
Kirby's Dream Course
Secret of Mana
Star Fox 2
Street Fighter II Turbo: Hyper Fighting
Super Castlevania IV
Pricing and Availability
The SNES Classic Edition is out 29th September in the US with an RRP of $79.99. European pricing and availability are not yet confirmed. However, we do have an image of the Euro variation, with the familiar multicoloured controller buttons. More news as we get it.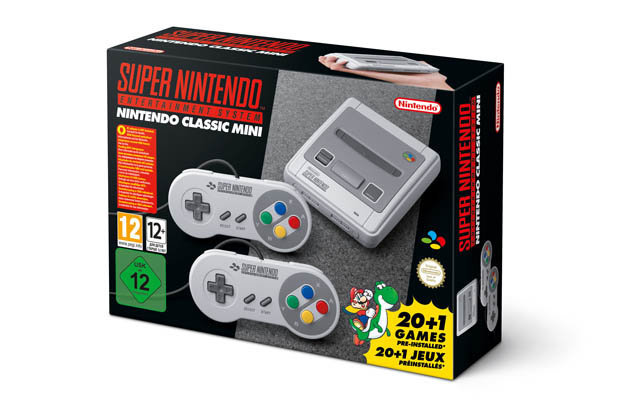 UPDATE – 27th June 2017:
The Super NES Classic Edition is priced £79.99 in the UK and is available for pre-order from selected retailers.