Nintendo Successfully Sues Japanese 'Mario Kart' Themed Tour
---
---
---
Mike Sanders / 4 years ago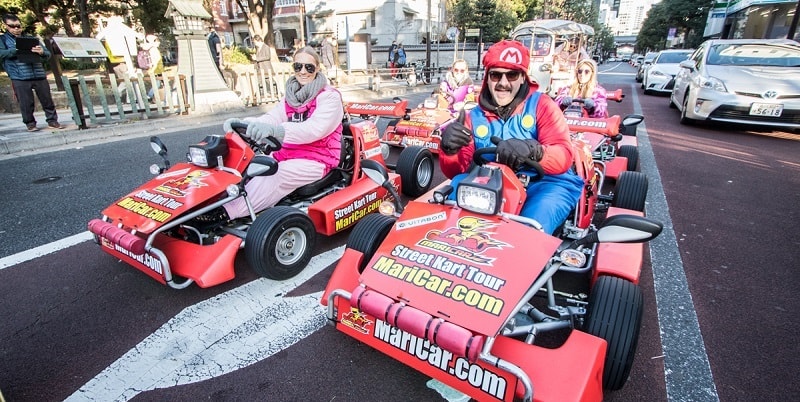 Nintendo Successfully Sues Japanese 'Mario Kart' Themed Tour
Japan is a pretty amazing country. As a tourist, their major cities are well geared towards showing you the sights and attractions. It seems, however, that one such firm might have taken it a little too far.
So far, in fact, that Nintendo has just successfully sued them for breaching what they feel is their own copyright. Well, on the outfits at least.
MariCar
MariCar is (or was) a Japanese tour guide service that led people through Tokyo on a sightseeing tour. The company, which definitely has nothing to do with Mario Kart, dressed people up in certain costumed and had them driving around in a group on karts. Yes, it doesn't exactly take a degree to understand what they were going for here.
Following this coming to Nintendo's attention though, in a report via Kotaku, a lawsuit was issued and following a successful ruling, the firm has been fined around 10 million Yen. That's about £68,000.
Tokyo District Court ordered Mari Mobility Dev., previously MariCar, to pay ¥10 million in compensation and stop using Nintendo-related outfit. The street go-cart company operates services in Japan, and Nintendo was complaining it was damaging its "Mario Kart" franchise.

— Takashi Mochizuki (@6d6f636869) September 27, 2018
Nintendo Can Be Mean Sometimes!
While you can entirely understand a company wanting to protect their IPs, this does seem a little mean. In fairness though, Nintendo does have a pretty strong reputation (the one you'd easily compare to Disney) for being rather enthusiastic in defending its brand and characters.
There is, however, an option for Marikart. Sega has, largely, been a little more flexible in its attitude and there is a brand new Sonic Racing game on the way…
What do you think? – Let us know in the comments!