Nintendo Switch More DIY-Repair Friendly Than Other Consoles
---
---
---
Ron Perillo / 4 years ago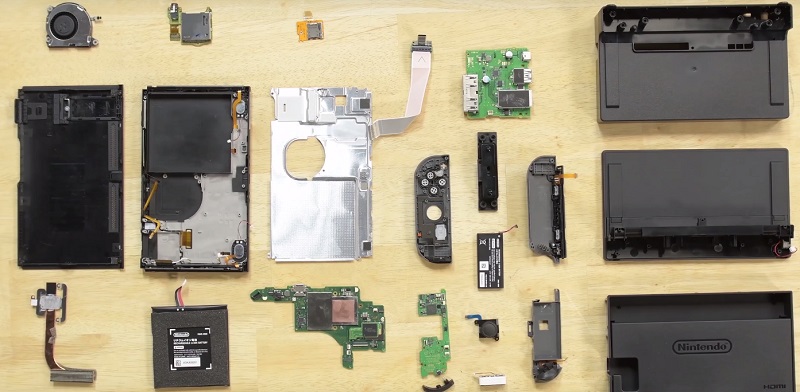 The freshly released Nintendo Switch has proven to be quite popular and has immediately sold out in most places after release. While many continue to enjoy it, some have experienced issues already after several hours of playing but luckily as the iFixit Nintendo Switch teardown video shows, the console appears to be very modular and DIY-repair friendly.
Each Nintendo Switch Hardware consists of:
NVIDIA customized Tegra processor
Built-in 6.2″ multi-touch LCD screen with 1280 × 720 resolution (capable of 1920 × 1080 output on an external display via HDMI)
32 GB of internal storage (up to 2 TB additional storage via microSDHC or microSDXC card)
802.11 a/b/g/n/ac Wi-Fi, Bluetooth 4.1, USB Type-C charge port, and 3.5 mm audio jack on the console—plus three standard USB ports on the Switch Dock
Stereo speakers
Rechargeable lithium-ion battery capable of 2.5 – 6.5 hours play time
Detachable wireless Joy-Cons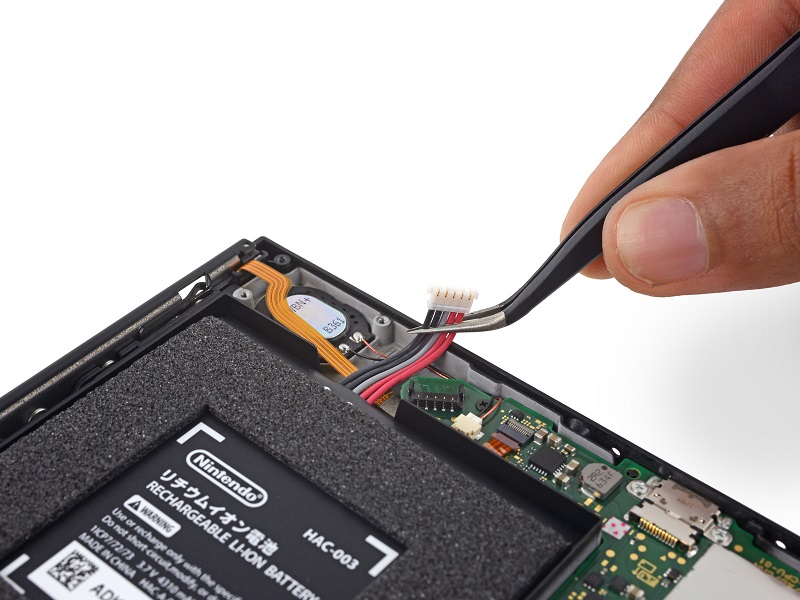 The iFixit teardown shows that Nintendo has prioritized the battery and cooling when it comes to designing the internal layout of the tablet. Packing a 16Wh battery which is a significant upgrade form the Wii U GamePad's 5.6Wh, adding a cooling implement is essential or else it will suffer from overheating issues with the rest of the components so there is  a metal plate that draws that heat in and distributes it to a wider area instead of just one concentrated spot. All other parts are easy enough to replace. The touch screen for example is not fused with the display, so one can easily be serviced without having to replace both, although adding complexity.
Aside from modularity, almost everything is held down by screws (with the exception of the Digitizer) instead of adhesive or solder, further adding to the Nintendo Switch's DIY-repair friendliness.