No Mans Sky Update Adds Proper Multiplayer and PVP Dogfights
---
---
---
Mike Sanders / 3 years ago
An update to No Mans Sky will add property multiplayer and PVP dog fighting
When No Mans Sky launched, it was quite possibly one of the most hyped launched in recent memory. Not only did the trailers look great, but the game also promised an amazingly varied universe you would be able to traverse. When launch day came, it is also quite possibly also one of the most disappointing games in recent memory.
The core of the game was there, but boy was it lacking in content! It led to a major backlash against the developers creating a 'bait and switch' on the game. They promised much and delivered hardly any of it.
Playing devils advocate though, slowly but surely the developers have been working hard to improve the game. Today, No Mans Sky is massively better. It's actually very decent. With more and more patches it has slowly met the promise. Albeit some will feel it's all too little too late.
In a report via DSOGaming, however, the latest patch may be the final piece in the puzzle to complete the overall experience. Not only will it add a full multiplayer support mode, but it will also include a lot of other features fans have wanted including PVP dog fighting.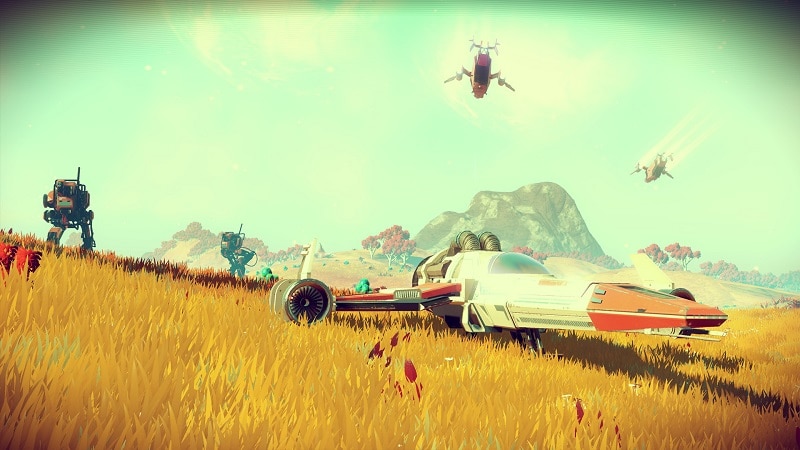 It's only taken 2 years!
Yes, No Mans Sky is 2 years old now and in all that time, the promised multiplayer has still not quite been delivered. In this patch, though they will finally deliver. It is better late than never I suppose.
The patch will be released on July 24th and while some might be pleased, personally, I think the damage has already been done. I can't stress enough that No Mans Sky is well worth trying again if you, like me, bought it and gave up after a couple days.
What do you think? Did you enjoy No Mans Sky? Have you played it since additional content has been added? Is this new patch all too little far too late? – Let us know in the comments!