No Privacy For Posterior Pocket Diallers
---
---
---
Christopher Files / 8 years ago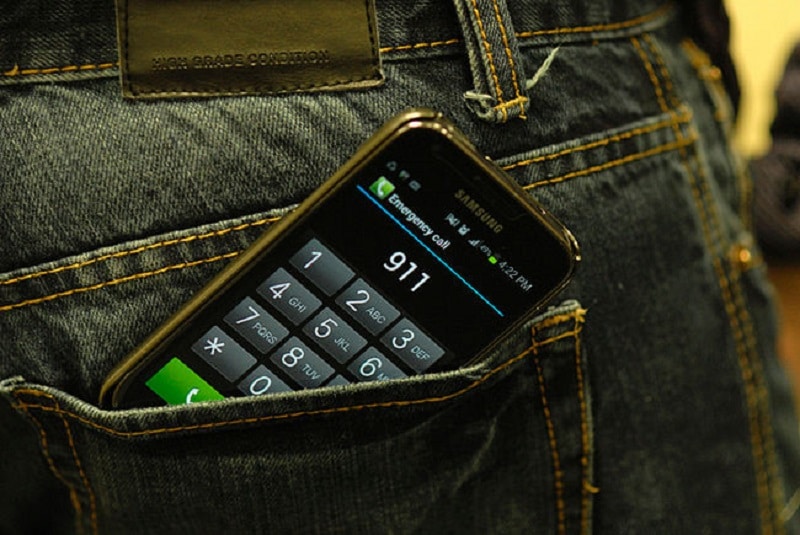 Is this really a thing? Apparently so according to a ruling which states that anyone who Pocket dials someone with their leg or any other anatomy part does not have either an expected or legal right to privacy.
If you're wondering where American tax dollars are being funnelled to, then it's for the US Court of Appeals for the Sixth Circuit to debate and rule over the legal ramifications for accidentally ringing someone whilst your phone is in your pocket. Does it become stupider? The answer is yes, considering a panel was created to analyse the effects which determine "the widespread knowledge of accidental calling and the availability of preventative measures of an individual on the receiving end, of such a call does not violate privacy laws by recording the conversation."
And how did we arrive at the destination for debating this absurdity? According to documents, the former chairman by the name of James Huff of the Kenton County Airport Board sued an executive assistant after she recorded a conversation concerning company matters. What transpired is that both Huff and Vice Chairman Larry Savage had a conversation regarding replacing then CEO Candace McGraw; Huff attempted to contact his executive assistant Carol Spaw but dialled the wrong number.
He then placed his phone back into his pocket at which point he then dialled the assistant's correct number without realizing, the executive assistant heard and recorded both Huff and Savage's private conversation.
It strikes me that coining the phrase "does not have either an expected or legal right to privacy." as slightly odd. If it's by accident then how do you inadvertently but knowingly surrender privacy? This is certainly a grey area which did not seem a problem or issue until a court became involved.  Perhaps it's for the NSA to exploit a bug which makes ending calls impossible under a cloak of legality.
Not sure what else to say, now you know not to pocket accidentally dial someone I would guess.
Thank You to courthousenews for providing us with this information
Image Courtesy of michaelarntfield