Noctua Expands 5V Fan Line-Up With 14 New Models
---
---
---
Ron Perillo / 5 years ago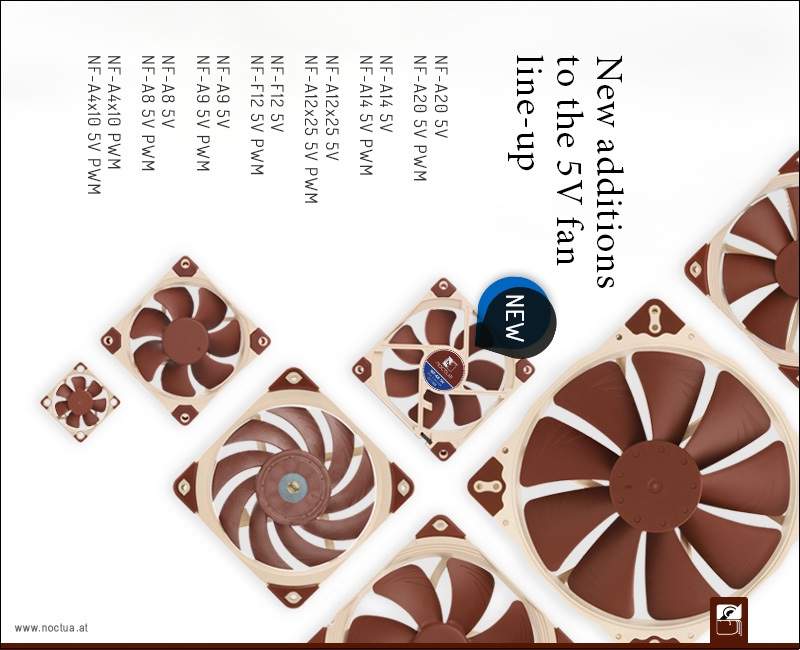 More Options for 5V Fan users
Noctua is answering the increased demand for more 5V fan options with their new 5V fan line. This includes 5V variants of their existing 200, 140, 120, 92, 80 and 40mm models, featuring industry-proven designs.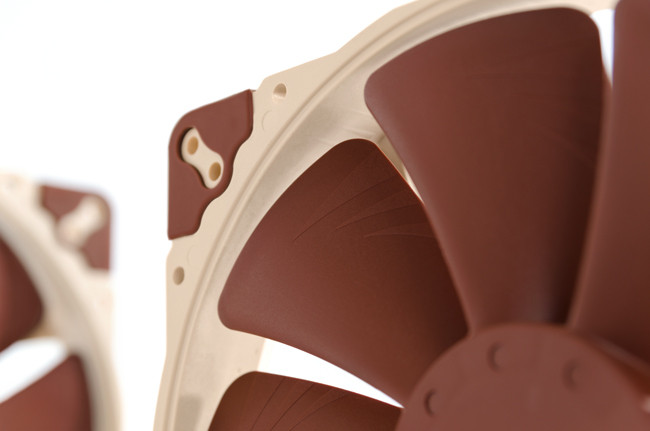 The new lineup consists of the 5V NF-A20, NF-A14, NF-A12x25, NF-F12, NF-A9, NF-A8 and NF-A4x10 designs, available both in 3-pin and 4-pin variants.
Industrial clients tend to gravitate toward 5V fan use, but demand has increased due to the rise of 3D printers and other home machining products. The usual 5V fans which actively cool these devices tend to run at higher RPM and are quite loud. Which is obviously a deal breaker for users who work on projects in their home.
What is Included With Each Fan?
Since these are not for desktop use, they come with a different set of accessories. All of the new 5V models include a USB power adapter cable. This allows the fan to run on devices with USB host ports, power banks or USB power supplies such as those used by smartphones.
Furthermore, when replacing existing 5V fans, the supplied OmniJoin adaptor set makes it possible to connect the new models to proprietary fan headers. It also has integrated polarity protection, so there is no risk of damaging the device due to reverse polarity.
The fans also come with a 30cm extension cable, NA-AV3 anti-vibration mounts and mounting screws.
How Much Are These Noctua 5V Fans?
These new 5V Noctua fans will carry the following MSRP and should be available in online stores shortly:
NF-A20 5V & NF-A20 5V PWM: EUR 29.90 / USD 29.90
NF-A12x25 5V & NF-A12x25 5V PWM: EUR 29.90 / USD 29.90
NF-A14 5V & NF-A14 5V PWM: EUR 21.90 / USD 21.90
NF-F12 5V & NF-F12 5V PWM: EUR 19.90 / USD 19.90
NF-A9 5V & NF-A9 5V PWM: EUR 17.90 / USD 17.90
NF-A8 5V & NF-A8 5V PWM: EUR 16.90 / USD 16.90
NF-A4x10 5V PWM & NF-A4x10 PWM: EUR 14.90 / USD 14.90