Noctua NF-A14 ULN, NF-A14 FLX and NF-A15 PWM Fan Reviews
---
---
---
Ryan Martin / 10 years ago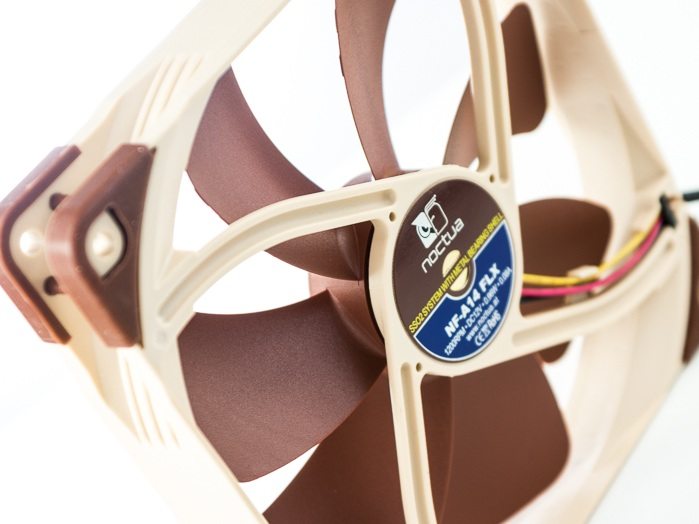 Noctua's portfolio of premium fans is ever growing in breadth. They have fans for almost every usage scenario and market segment. The recent introduction of three new fans is the next step in Noctua being able to offer a more extensive range of cooling fans.
Noctua have kindly sent us three of their newest fans for review today. These fans expand Noctua's 140mm fan range – before they launched these new fans they only had a single 140mm fan, the NF-P14 FLX. Two of the new fans are based on the same raw design just with different operating speeds, the NF-A14 FLX (Faster variant) and NF-A14 ULN (Slower variant). The other model we have been sent, the NF-A15 PWM, is something very unique. It is a 140mm fan with a 150mm width (for additional airflow due to bigger fan blades) that features 120mm mounting holes. What this means is you can get extra performance on 120/140mm supported CPU heatsinks where having "fan overhang" isn't an issue – impressive and innovative stuff.
Compared to previous fan reviews I have done here at eTeknix I will be trying a new review method. This time we will be using a CPU heatsink as a proxy for the performance of these three fans. The CPU heatsink in question is the Thermalright Macho Rev.A (BW) and this supports 120/140mm fans. We will continue to do the normal acoustic tests to allow us to compare results with a selection of other fans but we will also have these extra performance proxy results to refer to as well so you can get some indication of performance. I hope this will mean we can offer you more useful fan reviews, but please do leave any feedback that you may have along the way so we can improve the content we offer you. Ultimately it is what you want and think that is most important to us so please be as vocal as you can.
Specifications for these new fans can be found below:
Without any further ado let us move on to the review.