Noctua NH-C14 CPU Cooler Review
---
---
---
Andy Ruffell / 10 years ago

The NH-C14 comes in a styling that Noctua have used for quite some time now, but it works and gives clear information on the contents. It's a white box with a drawing of the cooler featured onto the background and also includes the Noctua logo and model name in each top corner. The middle of the box shows a view of the cooler and lists some of the main features as well as web address to the right hand side.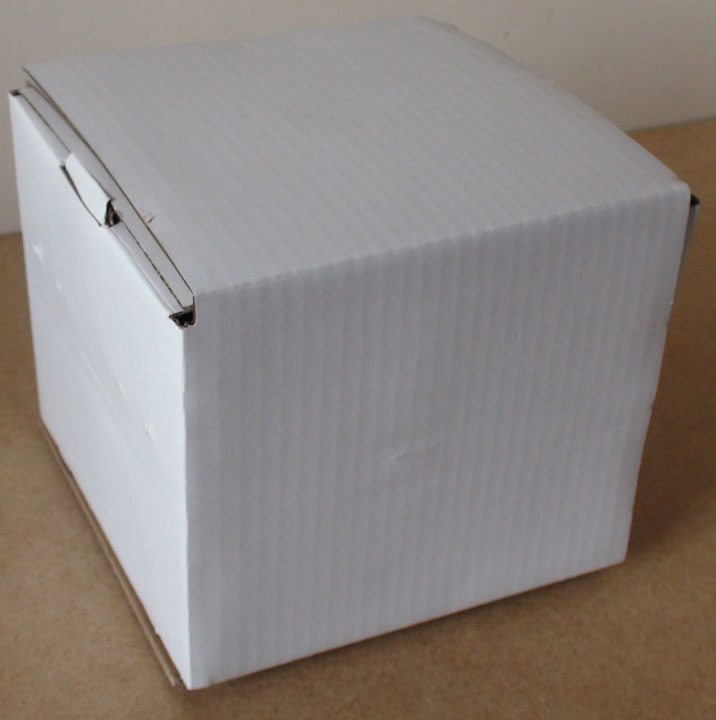 The left hand side of the box gives a brief blurb about the cooler and then continues to list some of the main features including the design, clearance and mounting system. There is also a mention into the NT-H1 thermal compound that we've looked at before at eTeknix.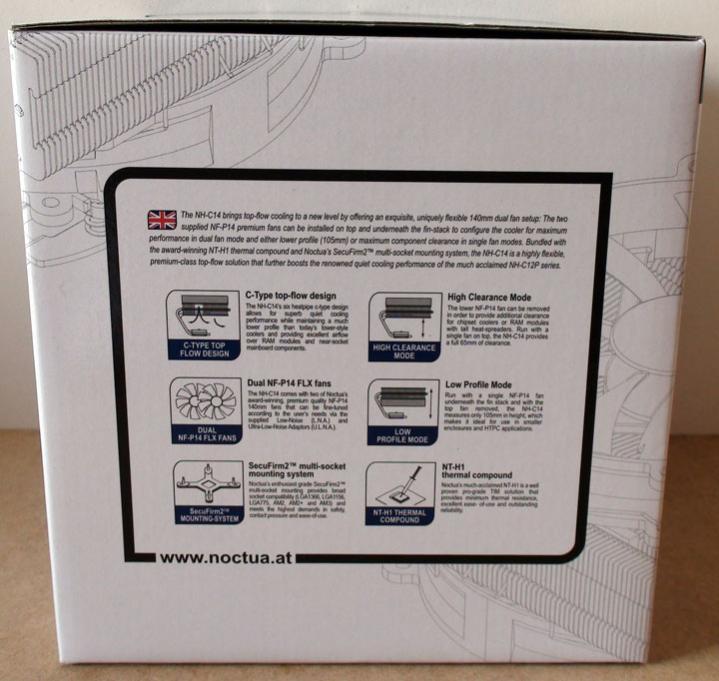 The right hand side shows some schematics of the cooler and also gives 3 variations of how the cooler can be used. The three ways to use the cooler are in dual fan mode, high clearance mode, and low profile mode.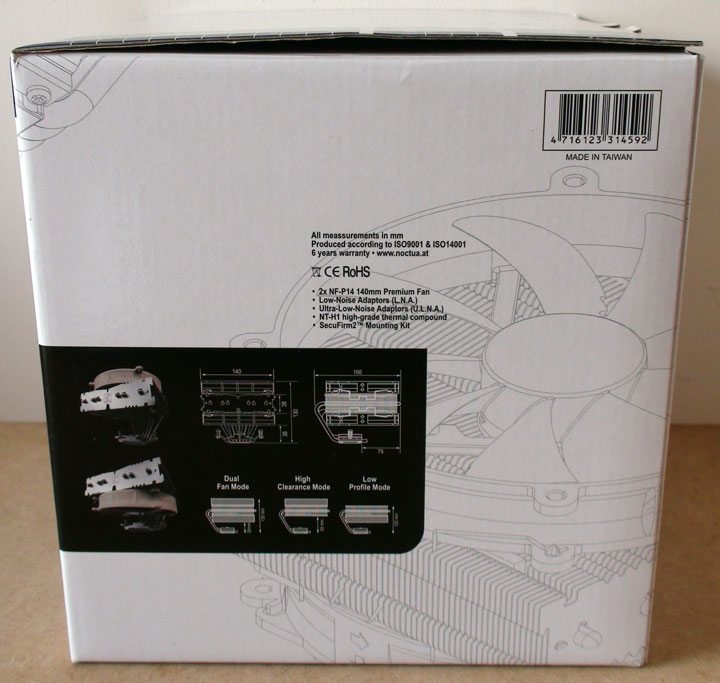 As Noctua are a global company, they aim to cater for a mass market by offering information for multi-cultures. The back gives information in six different languages purely for this purpose.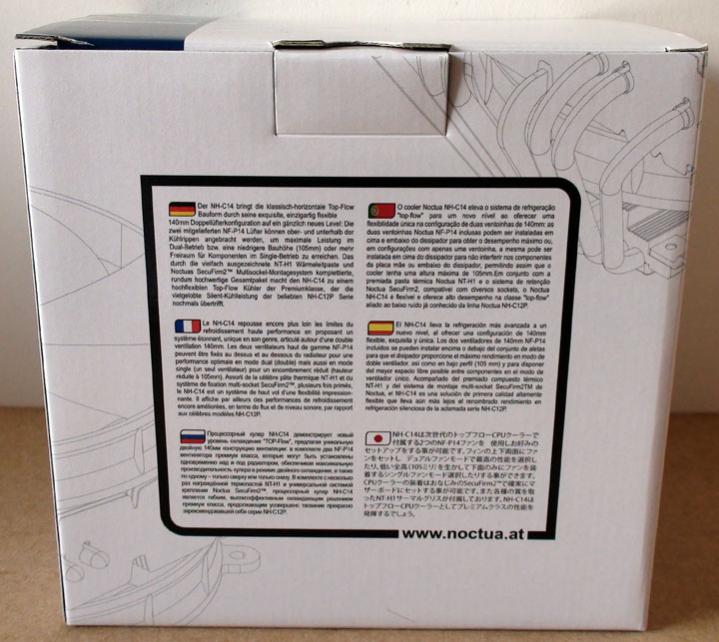 The top of the box includes all of the full specifications that we showed on the first page of this review. It talks through the full specifications of the heatsink as well as the NF-P14 fan. It is also worth noting that this cooler has compatibility with LGA 1366, LGA1156, LGA 775, AM2, AM2+ and AM3 making this one very broad cooler.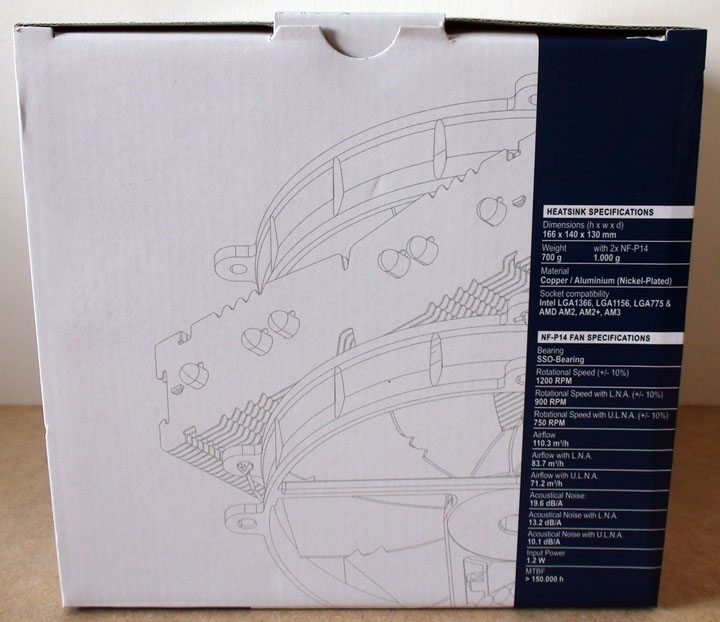 When opening the huge box up, you'll be presented with a mass array of white cardboard pieces. One set, of which protects the CPU cooler, whilst another houses the accessories that come included with this cooler.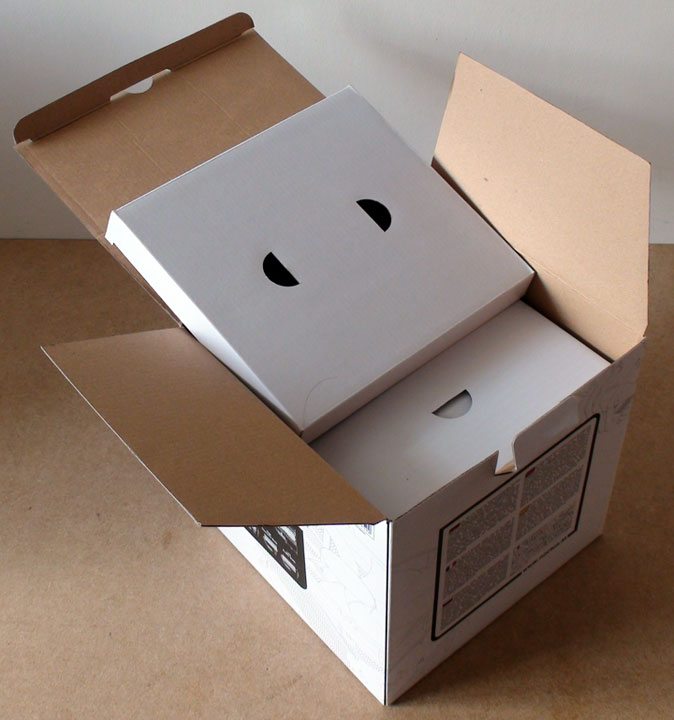 Once the packaging has been removed, you will see that the cooler itself is neatly packaged with more cardboard for further protection and unfolds into a net design.