Noctua NH-D15 D-Type Premium CPU Cooler Review
---
---
---
Peter Donnell / 7 years ago
Performance
---
Stock performance on the NH-D15 is really strong, the idle temperature is where we would expect it to be, but the impressive load performance is 1 degree cooler than the be quiet! Dark Rock 3 and cooler than no less than three AIO water coolers.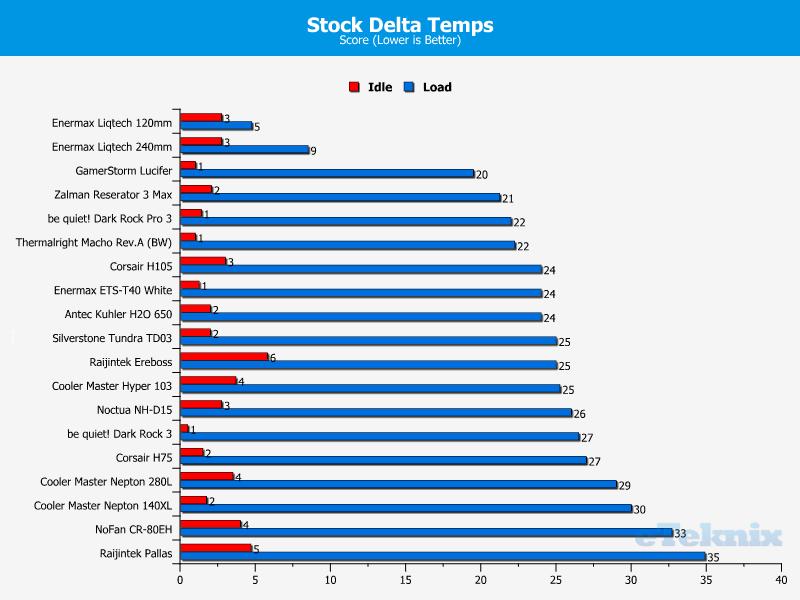 Once again the NH-D15 impressed, with acoustics on par with the superb be quiet! Dark Rock Pro 3 and many whisper quiet water cooling units.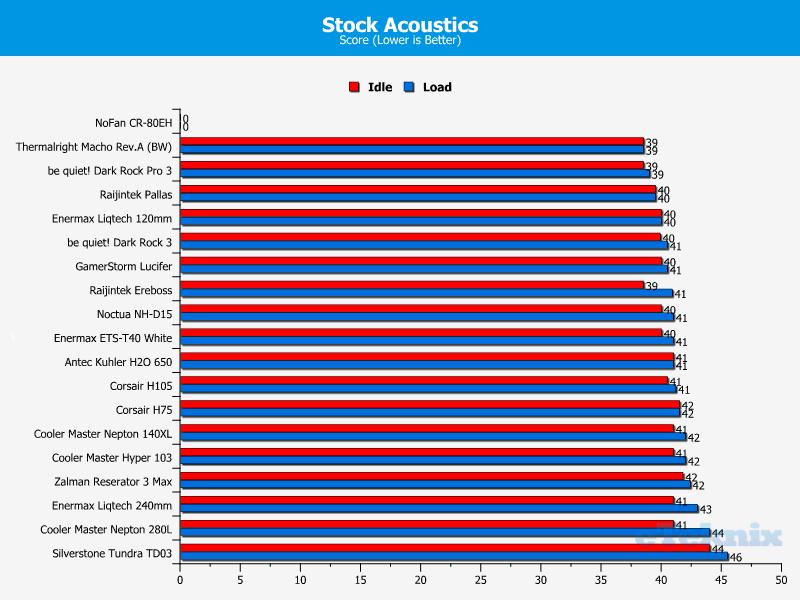 This next set of numbers has me completely stunned, I had to re-test a couple of extra times just to make sure it wasn't an external factor screwing up my numbers, but what you're seeing is real, the NH-D15 is our coolest air cooling CPU by a huge margin. Not only is it cooler than the Cooler Master Nepton 280L, Corsair H105, Corsair H75, Nepton 140Xl and Zalman Reserator 3 MAX, all of which are high-performance water cooling units, but the nearest air cooled competitor (the GamerStorm Lucifer) runs 9 degrees warmer!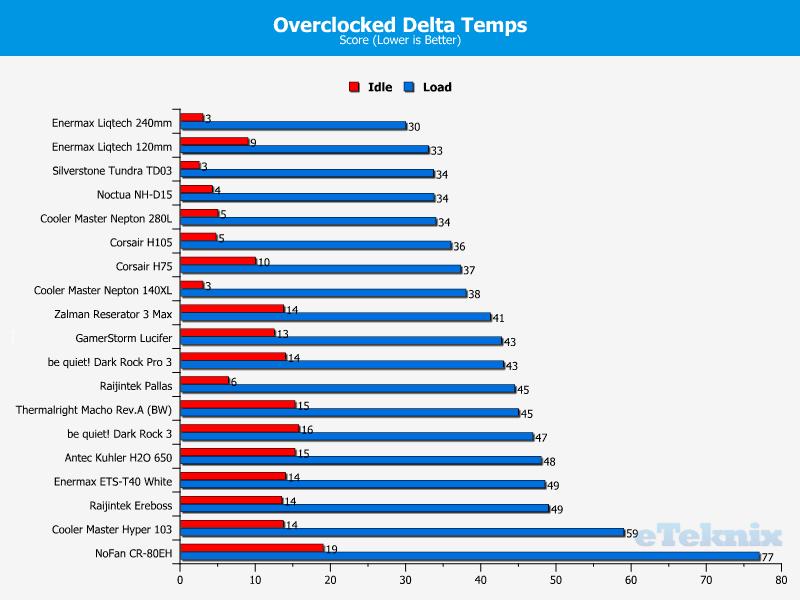 The NH-D15 is also one of the quietest CPU coolers we've ever tested, clocking in just a fraction louder than the two latest be quiet! products and operating no louder than a whisper.