NoFan CR-80EH Fanless Copper CPU Cooler Review
---
---
---
Peter Donnell / 9 years ago
Introduction
---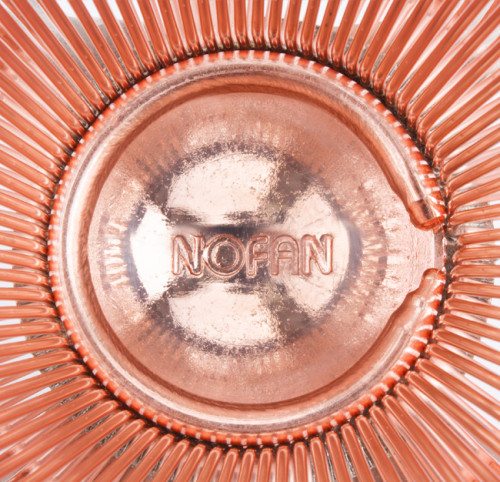 On the cooling test bench today we have something pretty special, the NoFan CR-80EH. The latest cooler from NoFan, a completely passive CPU cooler that obviously promises silent performance for your computer, but it's also the newer, more budget friendly model of their previous fan-less CPU cooler, the CR-95C which we reviewed two years ago. We were really impressed by the performance of the previous model, it kept our CPU well within the safe zone for your average user and of course it didn't without making so much as a whisper of noise.
When it comes to building a HTPC, a silent build can be an incredible tool at your disposal, but it's hard to get the components right. Passive components still need airflow to get the heat out of the chassis and keep the system from overheating, but with careful consideration you can have a rig that won't be humming away in the corner while your watching your favourite movies, leaving you to enjoy the show, not the ambient noises.
Prices at just under £40 the CR-80EH is far from expensive, but while I'm certain that I would be able to find many coolers in this price range that offer much better cooling performance, I doubt there are any that will be as quiet. Cooling performance is still important of course, no one wants to cook their CPU in a hurry, but not everyone is trying to overclock the brains out of their system. So long as the CR-80EH can keep a stock i5 within the safe zone, I'll be happy, but I would be foolish to think this will be enough to cool a heavily overclocked chip… but we'll find out about that shortly.
As you can see from the specifications, the cooler is quite large, but no so much that it shouldn't find in most PC cases. It can handle up to 80W, which should be ok for newer high-end or older midrange chips, but keep in mind that some of the older AMD hardware for example can require 125W coolers.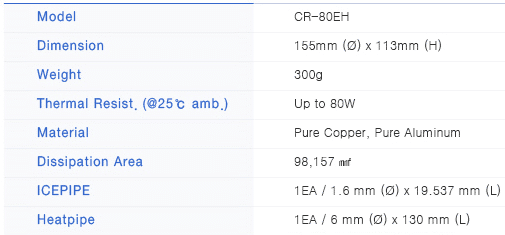 The packaging is really nicely designed, giving a great view of the cooler thanks to a plastic window, just look at all that lovely copper!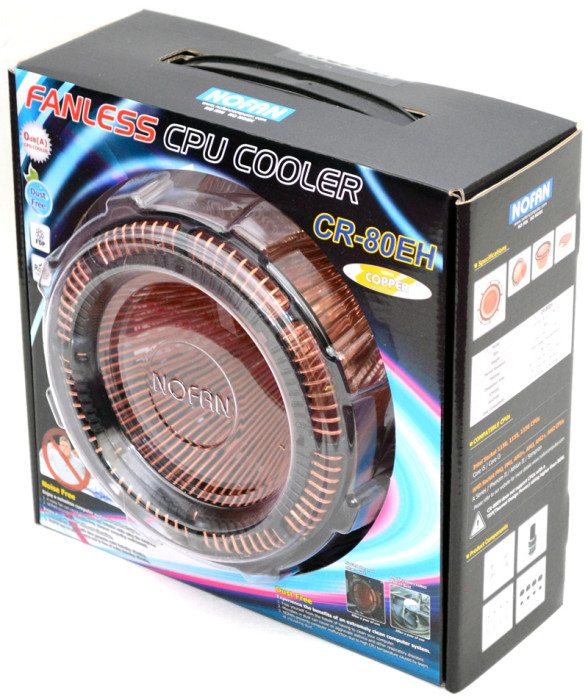 Around the back we have another window panel, this time giving us a sneak peek at the CPU block. There are some features listen on the box too, such as the zero noise and dust free design.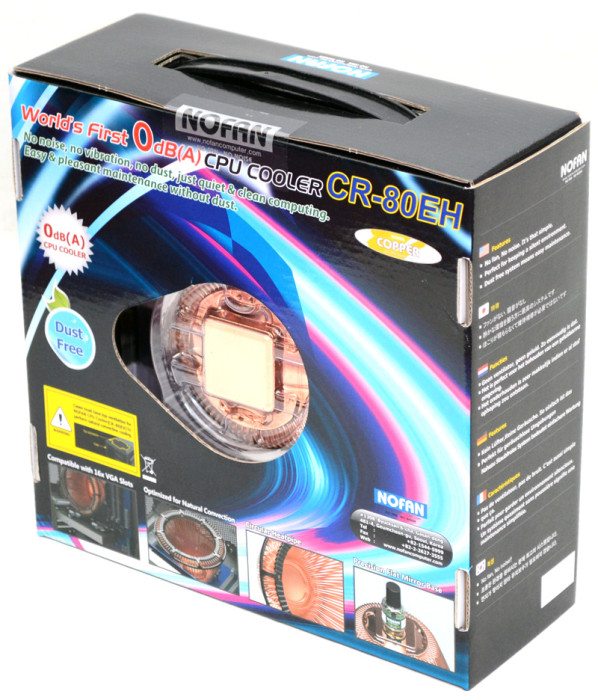 In the box you'll find an easy to follow product manual, some mounting screws, so AMD / Intel compatible brackets and a small bottle of thermal compound.