Noyato Sphere Series NX-500 Dash Camera Review
---
---
---
Mike Sanders / 4 years ago
---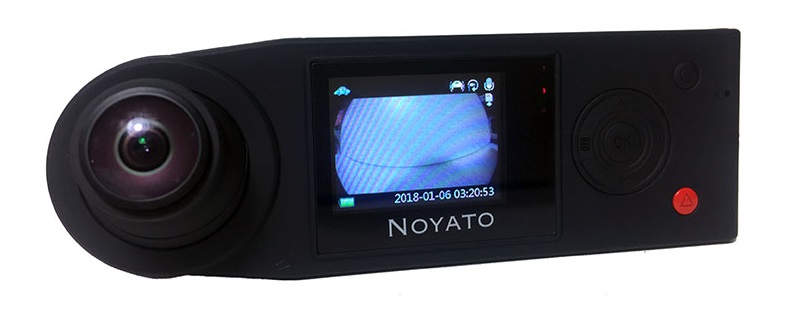 Noyato Sphere Series NX-500
It's fairly safe to say (and I use that expression very deliberately) that having a dash cam in your car can be really useful. With more and more cars on the road (and, by proxy, more and more drivers) accidents are getting more commonplace and if you're involved in one that wasn't your fault, you're going to want the evidence to make the insurance claim as straightforward as possible.
In terms of dash cams though, you're hardly struggling for choice. There is, however, one major issue. Most models are either cheap (and terrible) or expensive (but great). With this in mind though, we take a look at the Noyato Sphere Series NX-500. A dash cam designed to bridge the gap both in terms of proving excellent recording quality and functionality with a price tag that makes it worth the money.
Is it worth the money though? Well, let's take a closer look and find out!
Features
The key features for the Noyato Sphere Series NX-500 include;
With 32GB micro-SD Class 10 Memory Card included.
LCD Display 1.5inch
Lens Two 6G glass 190 super wide angle lens
Language English/ French/German/Russian/Japanese
Video resolution 1920 x 1080 30fps True 1080P
Photo resolution 3264 x 1840
Video format MOV
Compress decode H.264
Memory card slot Micro SD. Max. 64GB (Class 10 or above)
Photography mode Single 8Mpix
Frequency 50Hz/60Hz
USB USB2.0
Lithium Polymer 300mAh
Output 630mA/5V
Measurement (L) 122mm x (W)60mm x (H)40mm
Working Temperature -20..to 60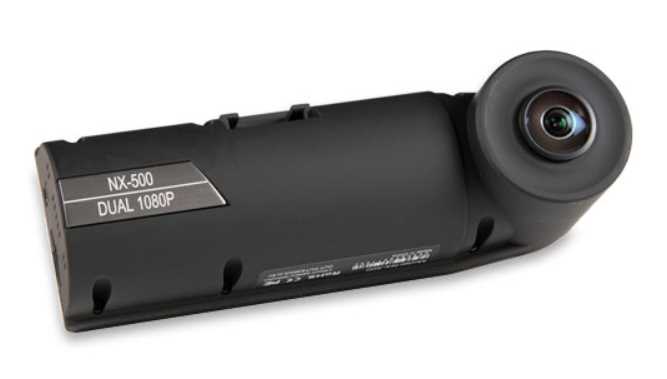 What Does Noyato Have To Say?
"NX-500 has two 1080p high resolution camera lens which can record 190° super-wide viewing angle both outside and inside of the vehicle. You will not miss any chance of recording. This is a true " No Blind Spot" dash camera and this is what people need." – Noyato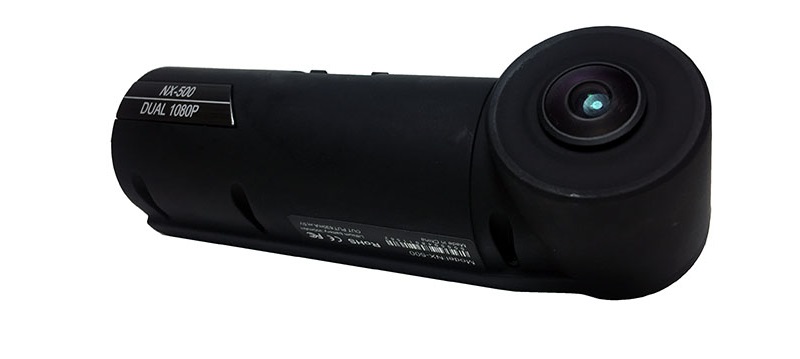 Specification
For more detailed specification, you can visit the official product page on the link here!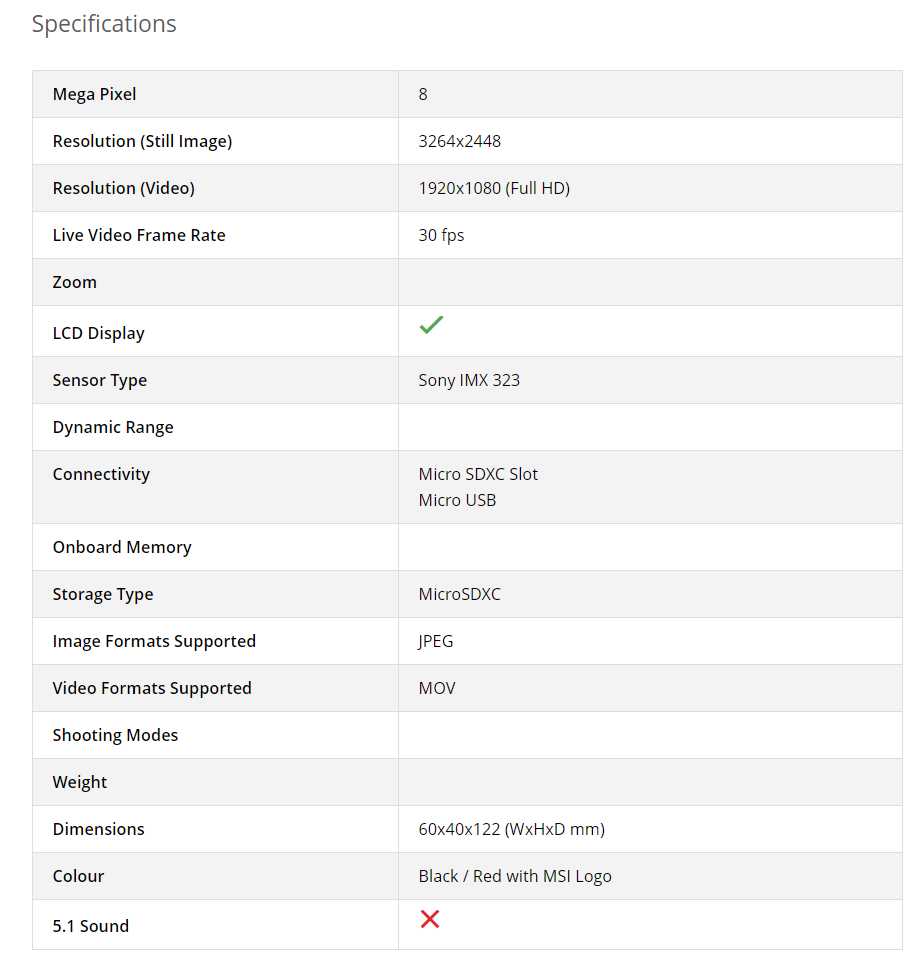 Packaging
The packaging for the Noyato Sphere Series NX-500 is amazing sleek. While the packaging doesn't have much in terms of actual information, the presentation is exceptionally bold and impressive.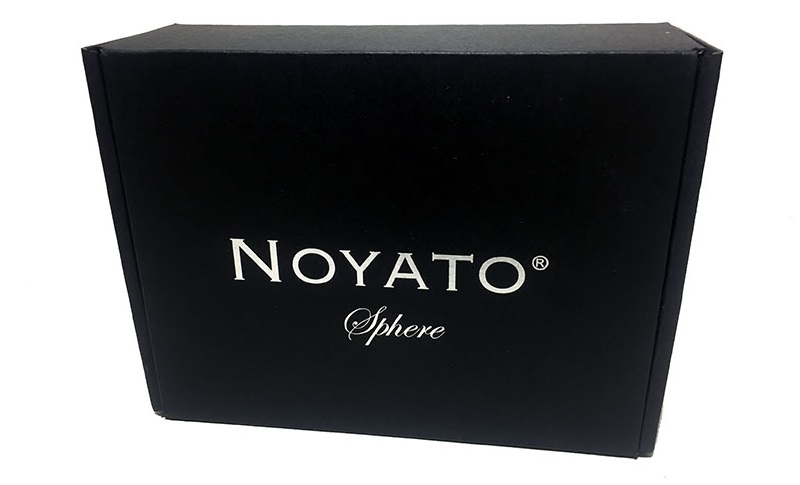 What is perhaps lacking is that nowhere on the box does it actually say that it's a dash cam. As such, based on the design practically anything could be inside. A tablet, camera, perhaps even a bottle of aftershave! We do, however, again have to credit this amazingly good design. It's simple, but boy does it look prestigious.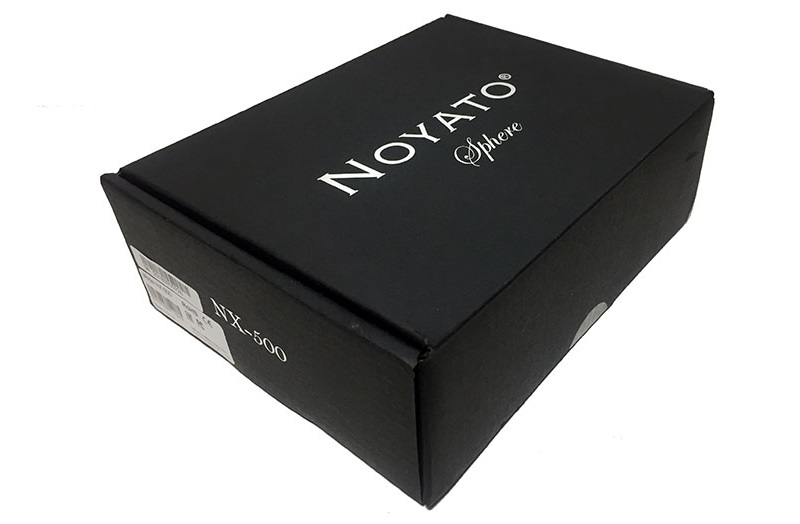 What's in the Box
Aside from the Noyato Sphere Series NX-500 and the suction stand (to attach it to your windscreen), you're not given much else in terms of accessories. You are provided with a long USB charging cable (roughly 3 meters in length), a cigarette port power adaptor (in case your car doesn't have a USB input) and two pretty basic manuals on the product itself.
In fairness, this is everything you could need and you're not left wanting. It would, however, have been nice for the main manual to provide a little more detail on the product itself. It doesn't, for example really tell you how to access the videos from a computer. A relatively basic point for a dash cam.