NuTonomy Launches World's First Self-Driving Taxi
---
---
---
Gareth Andrews / 6 years ago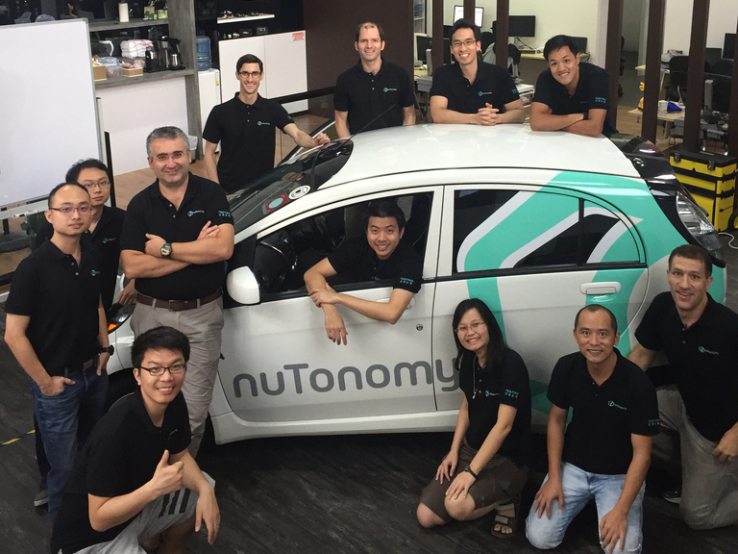 When it comes to self-driving cars, everyone wants to build one. From Tesla with their autopilot function to Volvo making a deal with Uber to make a self-driving taxi fleet. The ability to step into your car and then step out after telling it simply where you want to go is a dream for many, giving them a few precious minutes of peace in an otherwise busy day. Now it looks like that deal may be a little bit late as NuTononomy has declared itself as the creator of the world's first self-driving taxi.
The company, NuTonomy, has only been out in the world for three years after spinning out of MIT and now they're announcing that their first autonomous vehicles can be hired to travel the roads of southeast Asia. The company was privately testing their self-driving cars since April in Singapore and were originally looking at a release date of somewhere in 2018 for their first autonomous taxis. While they still conduct testing in both London, England and Michigan, America, the company is proud to count some big names as its partners, including the likes of Jaguar Land Rover.
While their public trial in Singapore is only a small-scale, controlled environment, the restrictions are just there to start proving their technology works. After using the NuTonomy app to summon a ride which can take them anywhere within the 2.5km square business district. You're not alone in your car as an engineer will be there to monitor and assume control if needed to protect the passengers.
With the trials going on, a release date of 2018 looks that one step closer for a fleet of self-driving taxi services.