Nvidia 3090 Ti to Be Bundled With a Triple PCIe Power Adaptor!
---
---
---
Mike Sanders / 2 months ago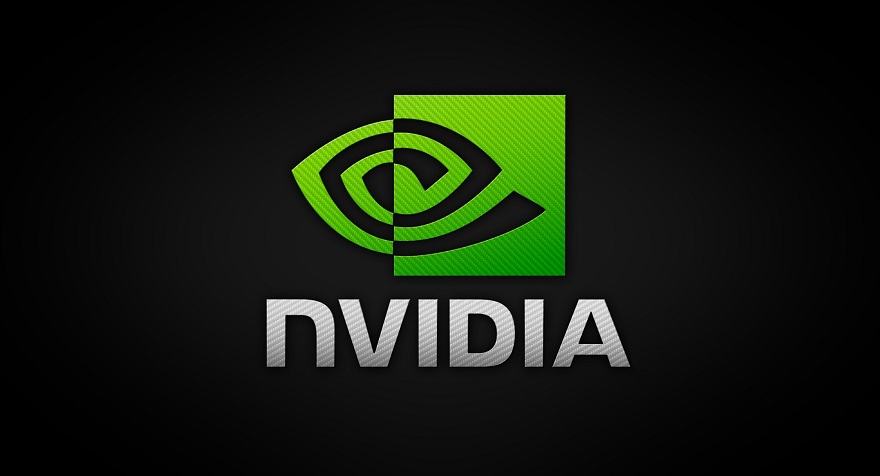 Set for release on March 29th, which is just under a week away for those of you not paying attention, the Nvidia GeForce RTX 3090 Ti graphics card is certainly looking set to be a very potent proposition indeed. With such power, however, it has long been speculated that this would require a pretty hefty PSU to cope. Would one with a PCIe 5.0 connection be absolutely necessary to get this GPU happily running though? Well, following a report via Videocardz, it would appear not. – Albeit, following the release of the image as to how this has been achieved, it does have a rather… awkward aesthetic to it.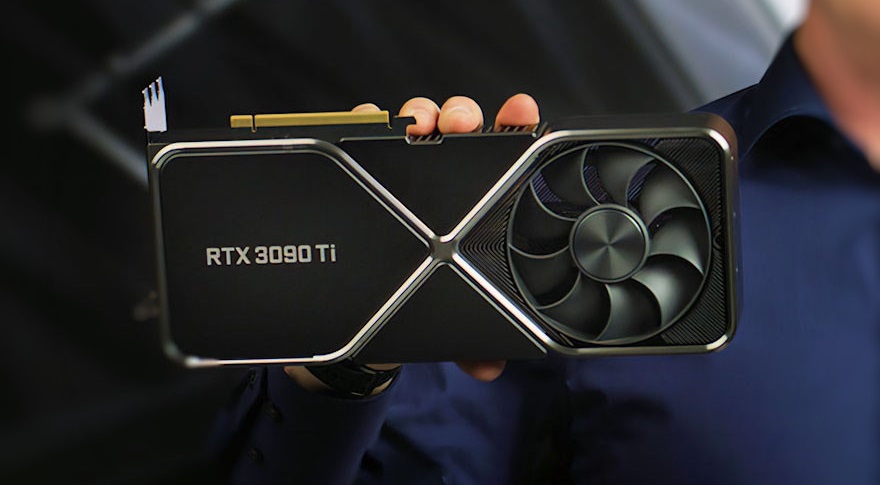 Nvidia GeForce RTX 3090 Ti
Given that the current Nvidia 3090 has a TGP in the region of 350W, it always seemed more than a little likely that its potent bigger brother (or sister if you prefer) would require more power to effectively pull ahead in the performance stakes.
With a figure in the region of 400-450 watts being cited, however, it seems pretty clear that the traditional 12-pin adaptor provided with the current Nvidia 3000 series likely wasn't going to cut the mustard. So, with this in mind, what has Nvidia done to solve this problem? Well, the short answer is that it's still an adaptor, but this one will require 3 (yes, three!) PCIe power connectors. – In other words, this all but confirms that the 3090 Ti will likely hit the market with a TGP of 450W.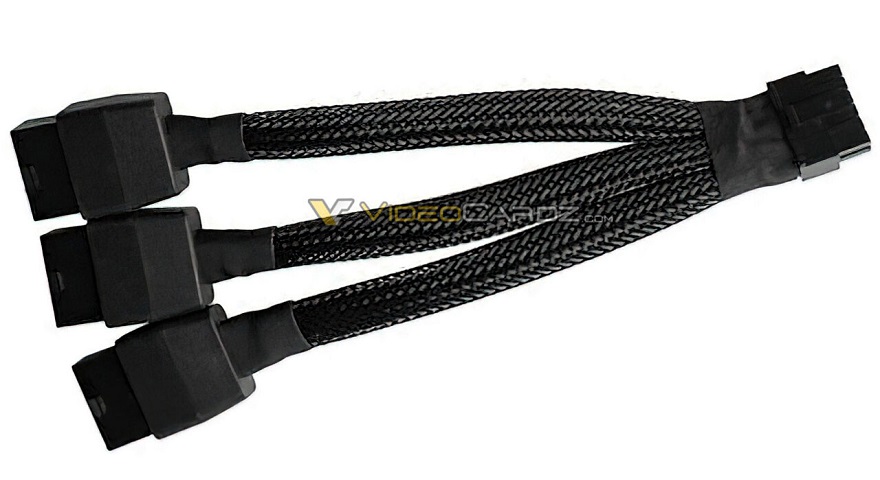 A Potent GPU Requiring a Potent PSU?
It's been a pretty open secret that the 3090 Ti was going to require a lot of power to operate. It didn't, for example, escape our attention that the vast majority of PCIe 5.0 compliant power supplies launched over the last couple of months all seemed to fall within a 1000W-1300W bracket. – Put simply though, if you are thinking about upgrading to the 3090 Ti, this news would seemingly confirm two key points; you're likely going to require a PSU with 3 PCIe connections (not so bad or uncommon), but more so, your PSU is probably going to need to be at a minimum of 1000W to provide a fairly comfortable performance margin. I mean, unless you have a fairly benign system with a stonking potent 3090 Ti sat in it, I simply can't see something in the remits of an 850W PSU cutting it here. Well, not within what I would consider a safe and reasonable margin anyway.
What do you think? – Let us know in the comments!