Nvidia & AMD GPUs Are Finally on the Brink of Hitting their MSRP!
---
---
---
Mike Sanders / 1 year ago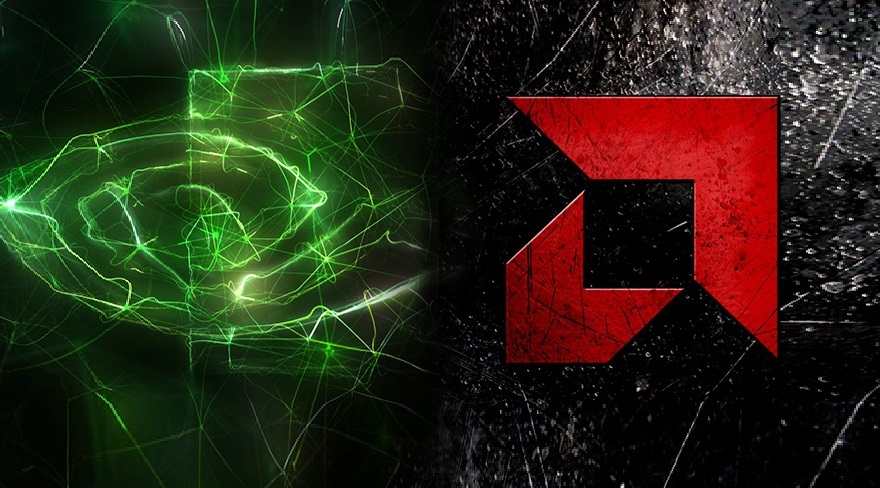 Ever since the start of the year, there have been small but encouraging signs that the AMD and Nvidia graphics card stock and price situation was, slowly but surely, returning back to some kind of normality. – No, things are not great. And yes, they still remain pretty bad in both regards. Even taking this into consideration though, with prices clearly falling over the last 4-5 months it's impossible to deny that, finally, things do appear to be swinging back in favour of us humble consumers.
Throughout this period, however, it's hard to deny that the retail information collated by 3DCenter hasn't been an exceptionally useful or at the very least, interesting resource, and following the publication of their latest data, things are again looking exceptionally positive for people desperate to get a graphics card at, you know, a fair price!
Yes, for the 8th month in a row, both AMD and Nvidia GPU retail prices have fallen! And better still, they're finally on the brink of actually hitting their originally stated retail prices!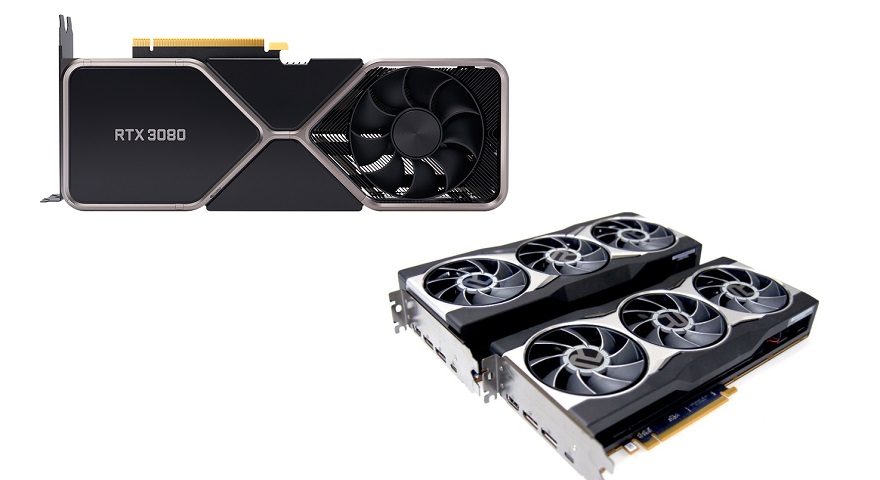 AMD & Nvidia GPUs Are Very Nearly at MSRP!
For those of you unaware of this research, the price information is collated based on current AMD and Nvidia graphics card prices across the 'major' German and Austrian PC hardware retailers. No, this isn't a categorical statement of the situation around the world, but in terms of suggestive performance, this has proven to be a pretty accurate source of information.
So, with that in mind, what's happened over the last month? Well, according to the latest data, both AMD and Nvidia graphics card prices have, again, fallen! – No, the drop isn't anything as substantial as those seen in prior months, but dare I say it, they might finally be on the verge, perhaps next month, of actually being on or below their originally stated MSRP!
AMD – 102% above MSRP – 5% fall
Nvidia – 106% above MSRP – 7% fall
Good News – With A Problem!
Although this would, on the surface, appear to be excellent news, the price drops seen here do have an underlying issue that makes it difficult at this point to get too overly excited. – Yes, AMD and Nvidia graphics cards might shortly be available to purchase at or below their original MSRP. And this is good. – The problem, however, comes in when you consider how long these graphics cards have been on the market.
Putting newer releases/revisions to one side, the Radeon 6000 and GeForce 3000 series is, by and large, over 18-months old. More so, within the space of around 3-4 months, they're both set to be supplanted by their next-gen models. – Put simply, under normal circumstances, and at this point in a normal release cycle, these graphics cards should be more in the remits of sale prices that look to clear stock before the next series arrives. Remember, MSRP is what these should have cost when brand new! And brand new they are (largely) not!
Overall, while the prices are finally returning to their intended levels, it's hard to make much of an argument to finally jump in and buy at the moment. If anything, you're probably better hanging on just a little longer to see what the next-gen models price (both in terms of price and availability). – On the plus side though, if things are getting back to normal, the Nvidia 4000 and Radeon 7000 series might at least have a better launch than their predecessors did!
What do you think? – Let us know in the comments!