Nvidia Confirms 35 Games With Upcoming DLSS3 Support!
---
---
---
Mike Sanders / 1 week ago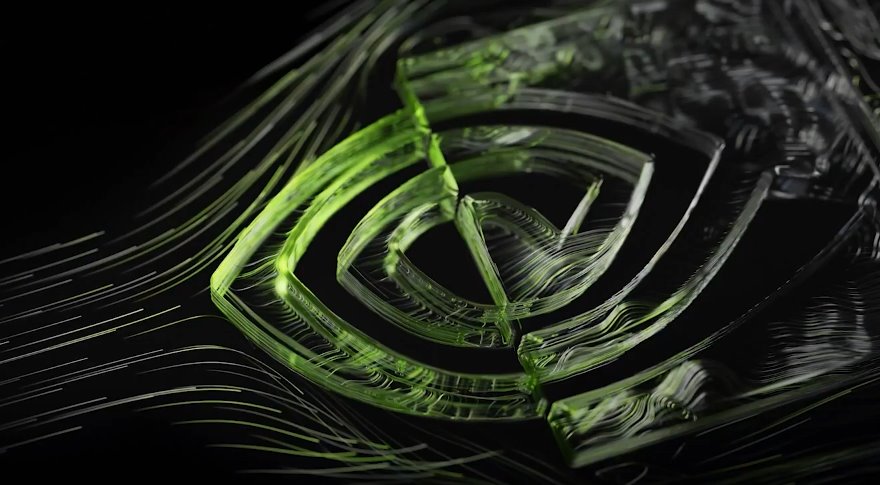 As part of their formal announcement of their new upcoming 40XX graphics cards, Nvidia also confirmed the launch of its latest DLSS3 technology. Looking to build on the success seen with it from both the 20XX and 30XX series, it seems pretty clear that their next generation of GPU models will be taking this to impressive new levels.
One of the initial problems when DLSS first arrived, however, was that its adoption from the gaming market was more than a little sluggish. In fact, circa four years since its debut only 216 titles currently offer official support for it. – Following an official announcement from Nvidia, however, they have already confirmed that 35 gaming titles will offer DLSS3 support to pretty much coincide with the general release of their initial 4090 graphics card!
Nvidia DLSS3 – 35 Games With Upcoming Support!
As part of the announcement, Nvidia has said:
"Combining DLSS Super Resolution, all-new DLSS Frame Generation, and NVIDIA Reflex, running on the new hardware capabilities of GeForce RTX 40 Series GPUs, DLSS 3 multiplies performance by up to 4X over brute-force rendering. DLSS 3 is already being rapidly adopted by the ecosystem, with over 35 games and applications integrating the technology, the first of which launch in October."#
So, what games are getting DLSS3 support? Well, while this is clearly just an early provision list that will get significantly expanded upon in the coming months, Nvidia has already confirmed that the following titles should shortly be receiving updates (for those that are already released) for their latest rendering technology:
A Plague Tale: Requiem
Atomic Heart
Black Myth: Wukong
Bright Memory: Infinite
Chernobylite
Conqueror's Blade
Cyberpunk 2077
Dakar Rally
Deliver Us Mars
Destroy All Humans! 2 – Reprobed
Dying Light 2 Stay Human
F1Ⓡ 22
F.I.S.T.: Forged In Shadow Torch
Frostbite Engine
HITMAN 3
Hogwarts Legacy
ICARUS
Jurassic World Evolution 2
Justice
Loopmancer
Marauders
Microsoft Flight Simulator
Midnight Ghost Hunt
Mount & Blade II: Bannerlord
Naraka: Bladepoint
NVIDIA Omniverse
NVIDIA Racer RTX
PERISH
Portal with RTX
Ripout
S.T.A.L.K.E.R. 2: Heart of Chornobyl
Scathe
Sword and Fairy 7
SYNCED
The Lord of the Rings: Gollum
The Witcher 3: Wild Hunt
THRONE AND LIBERTY
Tower of Fantasy
Unity
Unreal Engine 4 & 5
Warhammer 40,000: Darktide
"DLSS 3 is a revolutionary breakthrough in AI-powered graphics that massively boosts performance while maintaining great image quality and responsiveness. Building upon DLSS Super Resolution, DLSS 3 adds Optical Multi Frame Generation to generate entirely new frames and integrates NVIDIA Reflex low latency technology for optimal responsiveness. DLSS 3 is powered by the new fourth-generation Tensor Cores and Optical Flow Accelerator of the NVIDIA Ada Lovelace architecture, which powers GeForce RTX 40 Series graphics cards.

Ada's Optical Flow Accelerator analyzes two sequential in-game frames and calculates an optical flow field. The optical flow field captures the direction and speed at which pixels are moving from frame 1 to frame 2. The Optical Flow Accelerator is able to capture pixel-level information such as particles, reflections, shadows, and lighting, which are not included in game engine motion vector calculations. In the motorcycle example below, the motion flow of the motorcyclist accurately represents that the shadow stays in roughly the same place on the screen with respect to their bike.

Whereas the Optical Flow Accelerator accurately tracks pixel level effects such as reflections, DLSS 3 also uses game engine motion vectors to precisely track the movement of geometry in the scene. In the example below, game motion vectors accurately track the movement of the road moving past the motorcyclist, but not their shadow. Generating frames using engine motion vectors alone would result in visual anomalies like stuttering on the shadow."
Where Can I Learn More?
As noted above, although only representing the initial support list for DLSS3, this is still impressively extensive and clearly slows that while it might have taken three generations, both DLSS and ray tracing might finally be making themselves a comfortable home with the Nvidia 40XX series. – If you would, therefore, like to learn more, you can check out their official website via the link here!
What do you think? – Let us know in the comments!