Nvidia GeForce 466.11 Brings DLSS Support to Mortal Shell
---
---
---
Mike Sanders / 1 year ago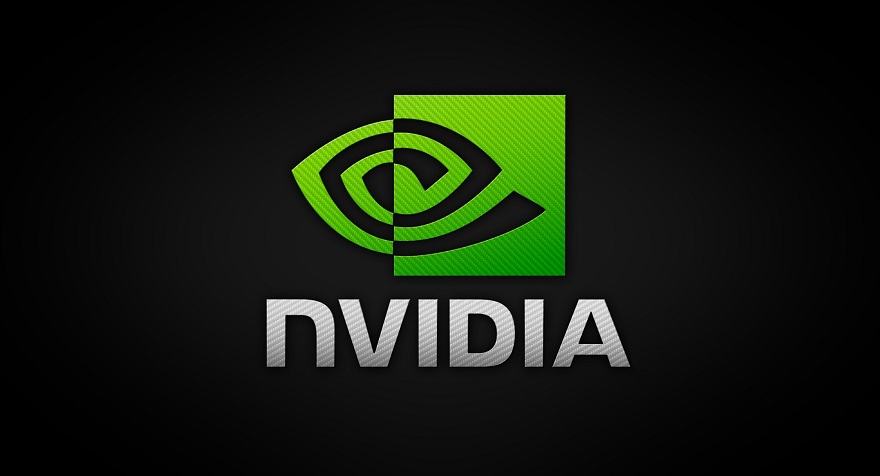 Nvidia has just announced the release of its latest graphics card drivers, and, as such, you'll likely find yourself very shortly prompted to update to the latest version. While they do, as always, come with a number of useful fixes and optimizations, however, if you have been enjoying playing Mortal Shell on your Nvidia RTX GPU, then this one is definitely worth checking out!
Nvidia GeForce Game Ready 466.11 WHQL
As part of the official driver update notes, Nvidia has confirmed the following changes, fixes, and optimizations:
Update Notes:
Our latest GeForce Game Ready driver brings you day-one support for Mortal Shell's RTX update, which introduces NVIDIA DLSS, boosting performance by up to 130% at 4K.
Also included is support for 6 new G-SYNC Compatible displays, a new NVIDIA Reflex feature in Valorant, and support for AI-powered NVIDIA Noise Removal in OBS Studio. To download and install, simply fire up GeForce Experience and click the "Drivers" tab. And to learn more about everything included, keep reading.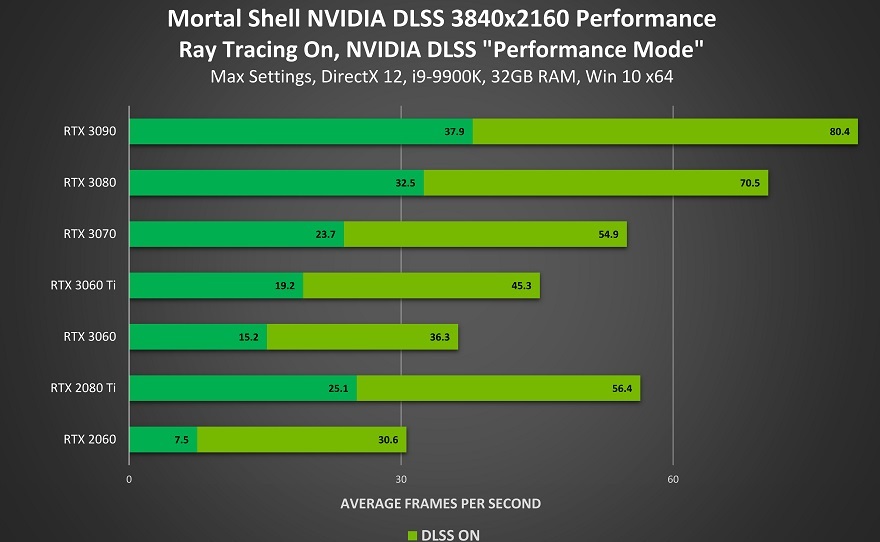 Mortal Shell, a single-player Souls-like action-RPG from Cold Symmetry, was developed by just 15 people and first launched last August to critical acclaim. Now, the devs are back with a next-gen RTX game update, launching April 15th, which adds ray-traced shadows, and NVIDIA DLSS for GeForce RTX players.
By activating NVIDIA DLSS in Options –> Graphics, performance rockets by up to 130% at 4K. – To see Mortal Shell's new ray tracing and NVIDIA DLSS technology in action, check out our DLSS video below:
Game Ready For Valorant's NVIDIA Reflex Update
NVIDIA Reflex reduces system latency in over a dozen games, including 7 of the top 10 competitive shooters. When enabled, responsiveness improves on several generations of GeForce GTX and RTX GPUs; shots fire faster, you can react faster to enemy attacks, and peeker's advantage is minimized, giving you a greater chance of victory in competitive games.
In each NVIDIA Reflex title, users can optionally enable "Boost Mode" to improve Reflex's effectiveness in CPU-bound scenarios, increasing GPU clock speeds, allowing the GPU to submit frames to the display faster and further reduce latency.
With a new NVIDIA Reflex SDK update, Boost Mode further reduces system latency in certain CPU-bound scenarios where the render submission thread is the limiting factor. These types of CPU bound scenarios can occur when there are many objects to render on the screen at once.
Games already supporting NVIDIA Reflex have to be updated to introduce this feature, and following its introduction in Fortnite last week, Valorant has now incorporated the Boost Mode upgrade. When enabled, gamers in CPU bound scenarios can benefit from up to a 16% reduction in system latency, further improving responsiveness.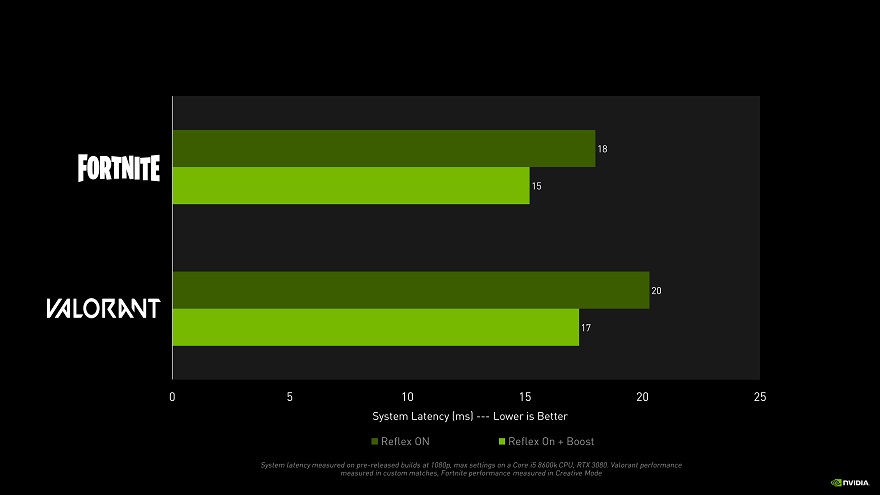 Where Can I Get This Update?
So, presuming you're going to make this update you may need some help in how to do that. Well, presuming you haven't had a pop-up notification yet, if you already have the Nvidia GeForce Experience app installed on your PC, a quick check of it should prompt you to update to these latest drivers. – Failing which, you can manually download them (as well as learn more information) via the link here!
What do you think? How often do you update your graphics card drivers? – Let us know in the comments!