Nvidia GeForce "Titan" (and/or GTX 780) 3DMark 11 benchmark leaked
---
---
---
Roshan Ashraf Shaikh / 11 years ago

Nvidia's next gen "Titan" Geforce card is expected to be released by the end of February and there will be cards the models GTX 780, 770 and the versions of the card with "Ti" versions set for release.

Recently in a Chinese website PC Online  a 3DMark 11 screenshot of Nvidia's next-generation flagship model GeForce Titan or maybe GeForce GTX 780 is posted, although it should be noted that the model number is covered up.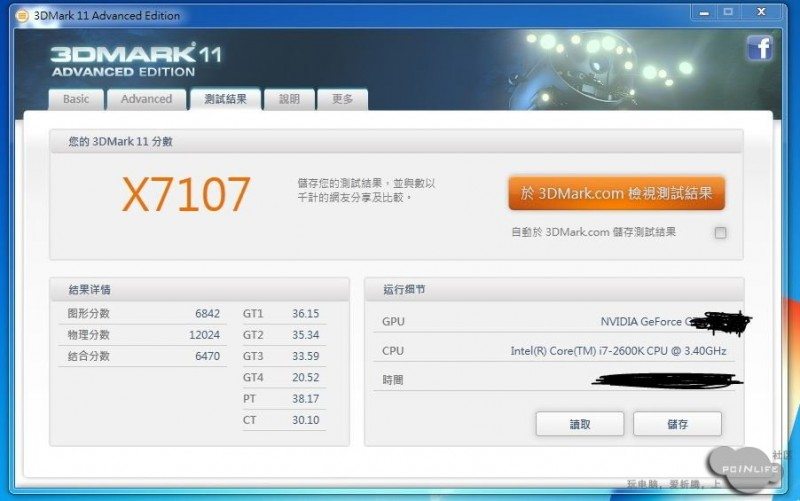 What's not clear is if it's the Titan or GTX 780. According to the site, it comes with 2688 stream processors with 384 bit 6GB GDDR5 memory. With the Extreme preset, the GTX Titan is said to come with the score of 7107, but according to what WCCFTech found out by digging in other Chinese tech forums; EXPreview and RedQuasar viz. known to leak out many information, GTX 780 and Titan are most likely not the same cards.
We'll have to wait for the official word or at the very least wait for the reviews to surface once the NDA is lifted or unless our friends in China would like to leak more information with some clarity.