NVIDIA GPUs Take Massive Penalty Hit When HDR is Enabled
---
---
---
Ron Perillo / 4 years ago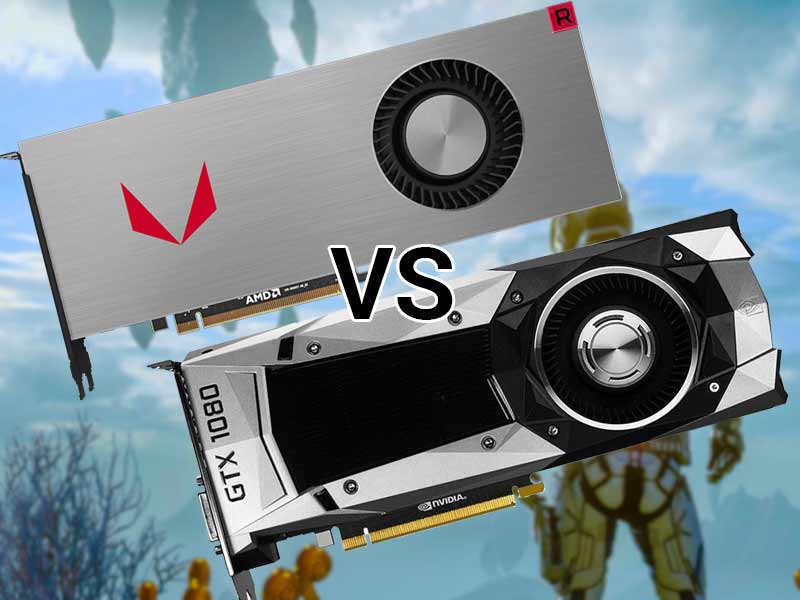 AMD vs NVIDIA Battle Continues
When choosing a video card, gaming performance is an essential information to have in order to make sure one gets the most out of their purchase. However, video cards also do more than just crunch framerates these days. Video cards from both NVIDIA and AMD also offer adaptive framerate technologies, 3D-support, VR-support and of course, HDR support. The latter being the hottest feature for the latest crop of gaming monitors. Understandably, each GPU has their own way of processing HDR. So it is curious to see how well existing video cards handle this new technology.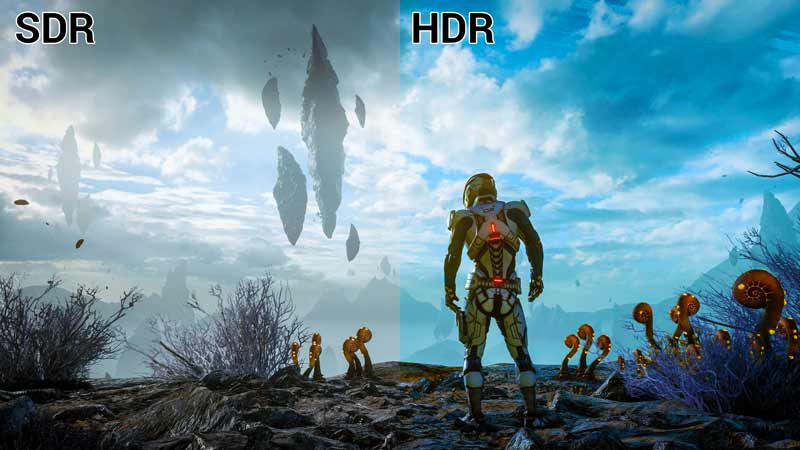 The good folks over at German hardware website Computerbase.de has done the leg work for gamers. Pitting the AMD Radeon RX Vega 64 with NVIDIA's GeForce GTX 1080 in a head-to-head HDR benchmark across 12 recent video game titles. The test was also done in 3840 x 2160, showing fps averages as well as 99th percentile frametimes. Their result shows a consistent pattern of AMD video cards handling HDR better by a wide margin against NVIDIA's GeForce 10 series.
In fact, the gap is quite wide that it results in a total average of 10% penalty hit for NVIDIA. In comparison, AMD's Radeon RX Vega 64 takes a 2% pentalty hit on average. The largest performance hit game being Destiny 2, with a 10% fall with AMD cards and 23% with NVIDIA.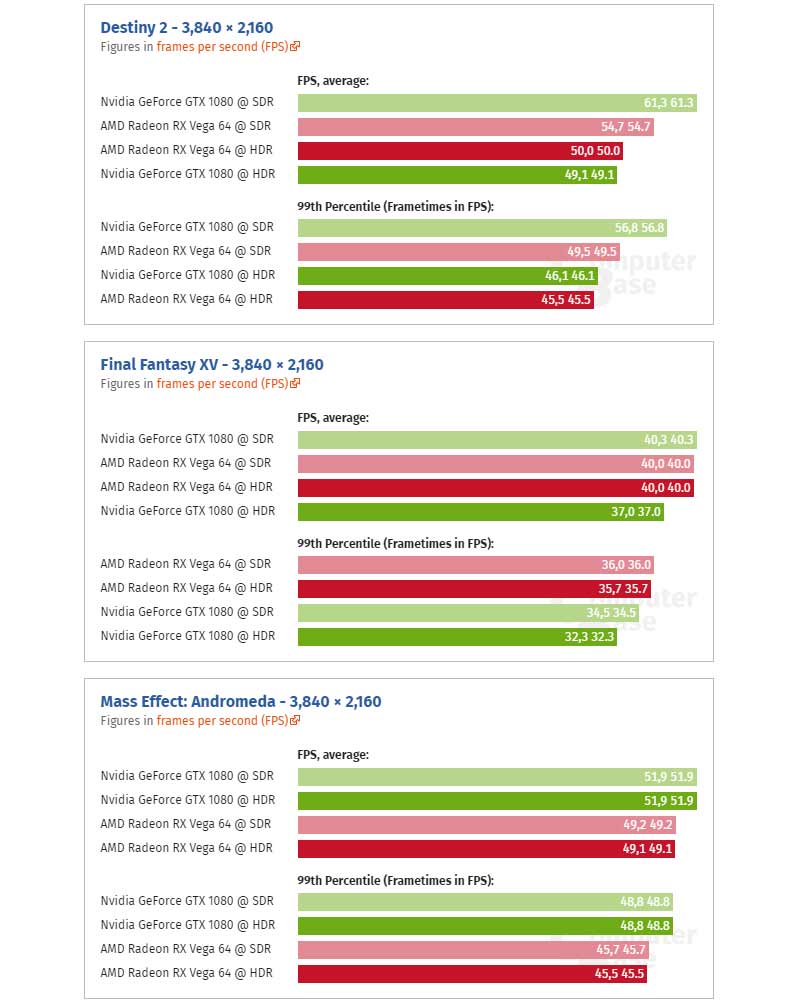 Visit Computerbase for the full review and all the benchmarks.
What Does This Mean for Gamers?
At this time, 4K HDR monitors are not too common for gamers, although it is definitely on the way. It is also more than just a gimmick like stereoscopic 3D was. HDR monitors do show a significant difference in person. Plus, like the high-refreshrate of stereo-3D monitors eventually became the 120Hz and 240Hz refresh rates we have now, HDR also has use outside of gaming. With that said, this is definitely a feature which gamers need to look out for.
The most likely culprit is the hardware bandwidth bottlenecking GeForce GPUs. Traditionally, Radeons offer a wider bus. The GTX 1080 for instance has a 256-bit memory bus width, while the RX Vega 64 has a 2048-bit bus width with its HBM2. This also means that it is not likely going to be a simple drive update fix to smooth the performance out.
To be fair to NVIDIA, we still do not know at this time if the upcoming 11-series GeForce GPUs are going to be handling HDR differently than with the 10-series Pascal GPUs. Hopefully it does.