Is Nvidia GTC Drive PX 2 Pascal GP106?
---
---
---
Samuel Wan / 8 years ago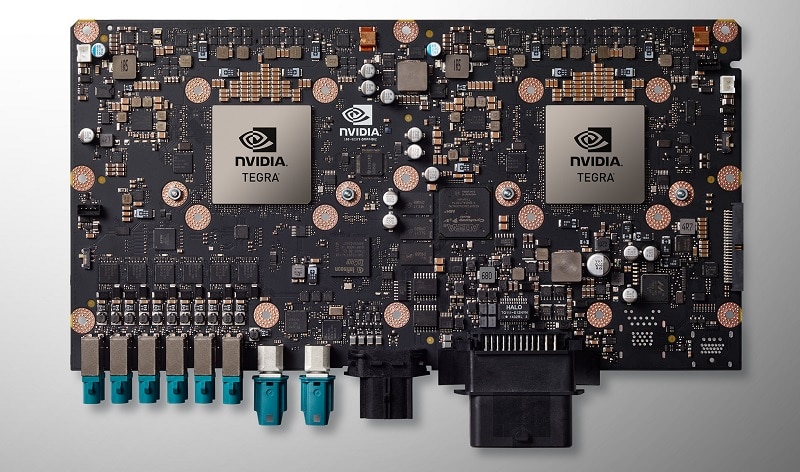 All throughout this week, we've been treated to leak after leak and release after release of new Polaris and Pascal information. After we've gotten die shots of  GP100 and GP104, what may be another Pascal chip has surfaced. According to Videocardz, the Drive PX 2 module Jen-Hsun Huang waved in front of our faces might actually be Pascal this time around. More specifically, it might be GP106 or GP107.
Nvidia took some heat earlier in the year when CEO Jen-Hsun Huang took to the stage and waved a Drive PX 2 around that was Maxwell. This time around though, it looks like Pascal has come far enough along to make it into engineering samples. Based off of size comparisons to GM206, the Drive PX 2 GPU is too small in comparison. This means it is either the budget GP106 or the smaller mobile GP107.
This stems from the fact that the die is really similar to GM206 and given what we know of GP104 and GP100, the GP106 and GP107 should be of a similar size to GM207 and GM206. I believe that given the MXM format, we may be seeing the GP107 as that chip is meant for the mobile market. Using a chip that hits both the lucrative laptop and car markets would make a lot of sense. Either way, budget Pascal may be coming sooner than expected.