Nvidia GTX 760 Specifications Revealed
---
---
---
Ryan Martin / 10 years ago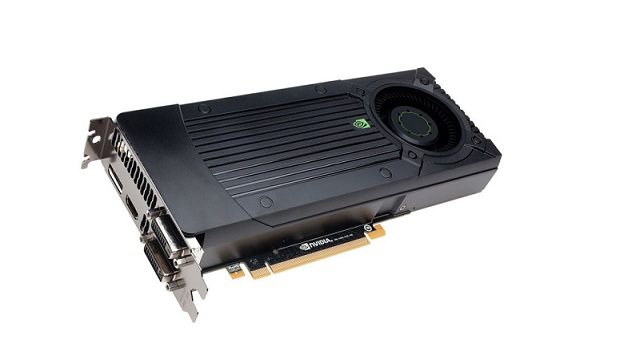 After much speculation about what the Nvidia GTX 760 will actually be we now have some final specifications courtesy of VideoCardz.com. Apparently the graphics card uses an identical reference design to other GK104 GPUs, the GTX 670/660 Ti/660/650 Ti, and is designed to replace Nvidia's GTX 660 Ti in the current Nvidia line up.
The GTX 760 deploys a reduced size version of the GK104 GPU with 1152 CUDA cores, 96 TMUs and 32 ROPs. The base clock runs at 980 MHz with a boost frequency that raises the frequency by a further 53 MHz for a maximum clock of 1033 MHz depending on the GPU Boost 2.0 temperature target. The stock memory configuration will be 2GB of GDDR5 across a 256 bit memory interface with 192 GB/s of memory bandwidth. The TDP will be 170W requiring two 6 pin PCIe connectors.
Apparently the GTX 760 will complete Nvidia's portfolio for the coming few months as they wait for AMD to make a move next.
GPU – GK104-225
CUDA Cores – 1152
TMUs – 96
ROPs – 32
Memory – 2 GB (4 GB non-reference versions expected as well)
Interface – 256-bit
Base Clock – 980 MHz
Boost Clock – 1033 MHz
Memory Clock – 1502 Mhz (6008 Mhz effective)
Memory Bandwidth – 192 GB/s
TDP – 170 W
Power Connectors – 2 x 6-pin
Release Date – June 25th
Image courtesy of Nvidia