Nvidia Launch 4090 & 4080 Graphics Cards! – GTC Showcase TLDW Highlights!
---
---
---
Mike Sanders / 2 weeks ago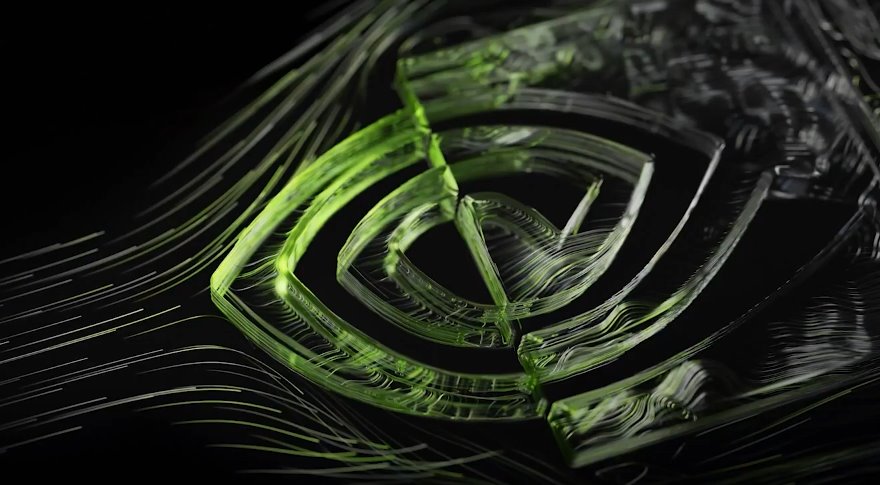 Nvidia has officially announced the formal launch of the Ada Lovelace graphics architecture, the GeForce RTX 4090, and, in a move that will admittedly have surprised some, also both the 4080 12GB and 4080 16GB graphics cards! – Yes, all three models are now officially confirmed with Nvidia announcing their (soft) specifications, prices, and for the 4090, its release date. Overall, we've clearly got a lot to go through here.
So, for those of you who didn't watch the GTC keynote, consider this the TLDW breakdown!
Nvidia GTC 2022 – 4090 and 4080 Graphics Cards Officially Launched
So, let's start with the 4090. Their new upcoming flagship model will hit the market, as the first 40XX GPU, on October 12th. Nvidia has confirmed that it will feature 24GB of GDDR6X memory and will perform roughly 2 to 4 times faster than the current 3090 Ti flagship. While no specifics have yet been confirmed about its hardware (such as clock speeds, CUDA cores, etc.) this is clearly going to be an absolute behemoth in terms of performance.
Albeit, the $1,599 MSRP clearly represents a bit of a sobering point for those of you getting excited! Especially since this will only apply to Nvidia's own Founders Edition models with high-end custom AIBs likely to cost up to $1,999 (and possibly more!).
4080 Confirmed in Both 12GB and 16GB GDDR6X Variants
Although it was an announcement I suspected might have been made today, I daresay it will have caught many by surprise that Nvidia also, along with the 4090, confirmed the launch of not just the 4080 graphics card, but of both of its previously rumoured 12GB and 16GB variants.
Offering performance gains of up to 2 to 4 times faster than the 3080 Ti, while Nvidia hasn't confirmed any specific release date for these models yet, the pricing is a bit of a mixed bag.
Nvidia GeForce RTX 4080 12GB – $899.99 (Again, MSRP for FE models)
Nvidia GeForce RTX 4080 16GB – $1,199.99 (Again, MSRP for FE models)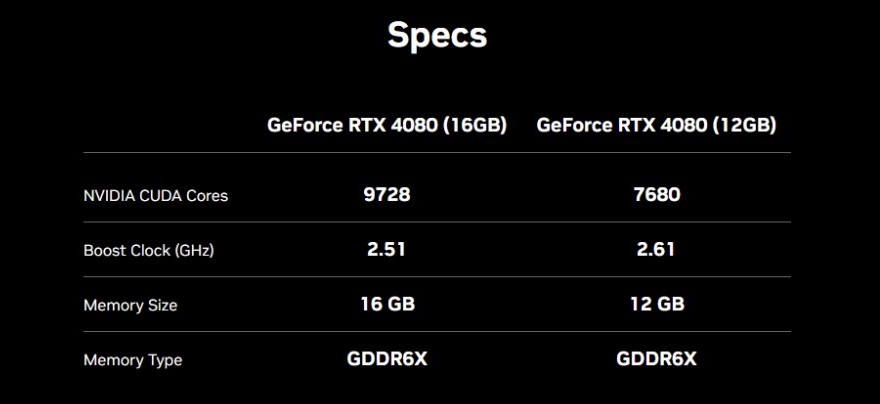 It does, of course, beg the question of whether the additional 4GB of VRAM is really worth an extra $300 in the 4080 16GB. Just on a personal level though, the 12GB version clearly seems to represent the more tempting proposition which, in fairness, might ultimately end up justifying Nvidia releasing the 4080 in these two variants.
30XX To Carry On
Although representing more of a footnote than an outright announcement, Nvidia has confirmed that the 30XX series will continue production (or relevancy) until at least the end of this year. The overall idea is that while they release new top-spec next-gen models, current-gen models will (all going well) still represent an affordable and viable access point for consumers. – I'll admit though that I was hoping Nvidia would use this event to confirm lower MSRPs for its 30XX series. No such luck (yet), however!
DLSS 3
One of the more interesting announcements was the launch of its new DLSS 3 technology. Offering significant improvements on the prior DLSS releases, Nvidia has claimed that this latest revision will allow the feature to provide significantly greater results for users looking for high resolutions while keeping CPU and GPU loads to a minimum.
In something that undoubtedly made me chuckle though, Nvidia did make a somewhat unusual admission. In a nutshell, they basically confirmed that until now, their ray tracing technology had been exceptionally limited, and, summing things up somewhat crudely (in my own words), a bit crap. And, in fairness, Jensen, I wouldn't disagree!
With Nvidia 40XX, however, Team Green clearly believes that this 3rd-generation RTX design will finally allow ray tracing to kick up into a new, and in combination with DLSS 3, exceptionally impressive gear!
Gaming Uplift
Detailing gaming performance with DLSS 3, Nvidia revealed a number of benchmarking figures showing gaming performance leaping forward hugely. In most instances, it showed framerates leaping up by circa 100%!
One of the more impressive examples was the showcasing of Microsoft Flight Simulator running at 4K resolution, with RTX on. With it being capable of achieving over 100 frames per second (admittedly, on what was almost certainly the 4090), this is still an incredibly impressive figure for a gaming title that's well known to be a high-end system melter!
And remember again, this performance lift is seen with RTX on but assisted by their new DLSS 3 technology. I feel the need to highlight again just how amazingly potent this combination might be on Nvidia 40XX!
In a fun reveal, Nvidia also confirmed the launch of an upcoming Portal RTX mod which will see the exceptionally popular gaming title given a fresh breath of life with ray tracing and DLSS support. While the cake might be a lie, this is not!
Technicalities & Then Bloat
A lot of the information revealed after this point was likely only of interest to the more technically minded and, in this regard, for a full picture we'd still recommend that those users check the showcase out for themselves. – Albeit, I think it safe to say that if you do choose to watch the showcase, 98% of people can likely feel free to drop out at around the 30-minute mark as in the latter half Jensen Huang just mostly talked about omniverse technologies, AI, and (as we often see in these showcases) a lot of bloat news seemingly only there to fill out the 60 (ish) minutes of the presentation.
Key Points in Summary
In some key points though, we can confirm the following:
Nvidia 4090 – Set for release on October 12th – Starting at $1,599
Nvidia 4080 – Both 12GB and 16GB variants confirmed starting at $899 and $1,199 respectively. – No release date confirmed, but expect these to drop in November
DLSS 3 and ray tracing enhancements finally seem to be refining Nvidia's technology to a genuinely impressive new level!
UK Pricing
RTX 4090 – £1679
RTX 4080 12GB – £949
RTX 4080 16GB – £1269
Additionally, Nvidia has officially launched their 4090 website which you can check out here!
As above though, if you want to check the showcase out for yourself, we've embedded it for you below! – Overall though, a lot of exciting stuff for sure, but what do you think? Which announcement impressed you the most? – Let us know in the comments!
(PS – I expect Nvidia to reveal something about Jensen Huang's physical appearance in the GTC showcase later this month. Call me suspicious, but something looked a bit sus and Lord knows Nvidia loves Easter Eggs!).