Nvidia releases GeForce GT 620 and 605 rebrands
---
---
Ryan Martin / 7 years ago
The low end graphics card market is all but dead these days, with Integrated Intel HD graphics and AMD APU graphics leading the extinction of low performance cards it comes as no surprise that Nvidia haven't bothered to created any new designs for GT 520 and GT 510 replacements. Instead Nvidia have renamed the GT 520 as the GT 620 and the GT 510 as the GeForce 605. The GT 520 has had its VRAM cut from 2 or 1GB down to 1GB or 512MB since 2GB is completely overkill anyway. The GeForce 605 is a replica of the GT 510 in all ways. Both are based on Nvidia's GF119 chip with 48 CUDA cores, 8 TMUs, and 4 ROPs except the GT 620 is clocked at 810MHz on the core and 1620MHz on the CUDA whilst the GT 605 is clocked at 523 MHz core and 1046MHz CUDA.
More specifications for the GT 620 here and GeForce 605 here.
In terms of performance as we have said the Intel HD graphics (which are far inferior to AMD's APU graphics) put the GT 520/GT 620 to shame as seen below on this AnandTech review image. The Ivy Bridge graphics offer almost double the performance of the GT 620 whilst the GeForce 605 would perform even worse. These cards are aimed at older systems that literally need the cheapest graphics card possible just to provide some basic display and HD playback capabilities.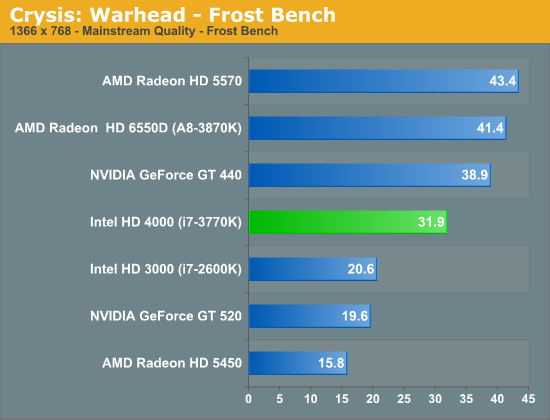 Source: Tom's Hardware