NVIDIA Releases Impressive Third Quarter Fiscal 2017 Results
---
---
---
John Williamson / 6 years ago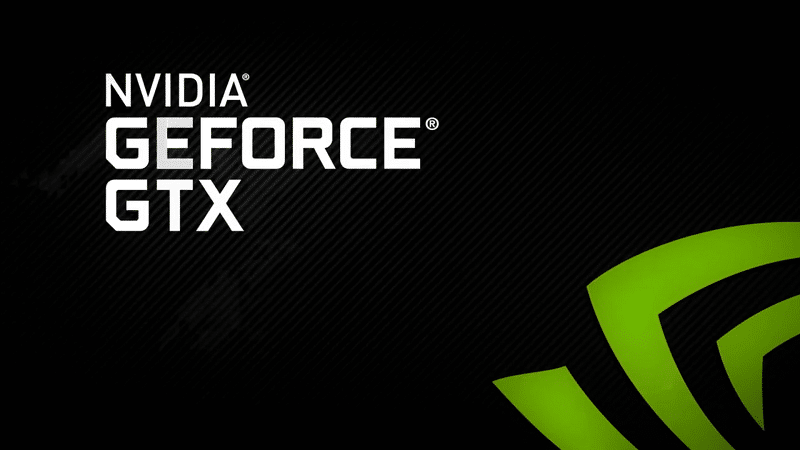 NVIDIA has just released their financial results for the third quarter 2017, ending October 30th, 2016. The company reported a revenue of $2 billion which is a massive 54 percent increase from $1.3 million a year earlier, and 40 percent improvement compared to the previous quarter. GAAP earnings reached $0.83 per diluted share, up 89 percent from the $0.44 rate in the previous year. Additionally, the figures equate to a 102 percent improvement against the previous quarter. The non-GAAP earnings per diluted share were $0.94, up 104 percent from $0.46 a year earlier and a 77 percent increase from $0.53 during the previous quarter.
Jen-Hsun Huang, founder and chief executive officer, NVIDIA said about these astounding results:
"We had a breakout quarter – record revenue, record margins and record earnings were driven by strength across all product lines,"

"Our new Pascal GPUs are fully ramped and enjoying great success in gaming, VR, self-driving cars and datacenter AI computing. "We have invested years of work and billions of dollars to advance deep learning. Our GPU deep learning platform runs every AI framework, and is available in cloud services from Amazon, IBM, Microsoft and Alibaba, and in servers from every OEM. GPU deep learning has sparked a wave of innovations that will usher in the next era of computing,"
Capital Return
During the first nine months of fiscal 2017, NVIDIA paid $509 million in share repurchases and $185 million in cash dividends. As a result, the company has returned an aggregate of $694 million to shareholders in the first nine months of the fiscal year. The company intends to return $1.0 billion to shareholders in fiscal 2017.
For fiscal 2018, NVIDIA intends to return $1.25 billion to shareholders through ongoing quarterly cash dividends and share repurchases. The company's board of directors has authorized an additional $2.00 billion under the company's stock repurchase program for a total of $2.96 billion available through the end of December 2020. The company announced a 22 percent increase in its quarterly cash dividend to $0.14 per share from $0.115 per share, to be paid with its next quarterly cash dividend on December 19, 2016, to all shareholders of record on November 28, 2016.
NVIDIA's outlook for the fourth quarter of fiscal 2017 is as follows:
Revenue is expected to be $2.10 billion, plus or minus two percent.
GAAP and non-GAAP gross margins are expected to be 59.0 percent and 59.2 percent, respectively, plus or minus 50 basis points.
GAAP operating expenses are expected to be approximately $572 million. Non-GAAP operating expenses are expected to be approximately $500 million.
GAAP and non-GAAP tax rates for the fourth quarter of fiscal 2017 are both expected to be 20 percent, plus or minus one percent.
Third Quarter Fiscal 2017 Highlights
Gaming:
Announced that NVIDIA gaming technology will power the Nintendo Switch home gaming system.
Expanded its line of Pascal GPUs with GeForce GTX 1050 and GTX 1050 Ti, letting new gamers discover the joy of GeForce PC gaming.
Introduced GeForce GTX 1080, 1070 and 1060 for notebooks, giving gamers a state-of-the-art gaming platform in beautifully designed notebooks.
Datacenter:
Expanded the GPU Technology Conference with a world tour of eight cities that broadened its reach this year to 18,000 developers, researchers, scientists and others.
Launched Tesla P40 and P4 GPUs, and the NVIDIA TensorRT deep learning inferencing framework. These expand NVIDIA's deep learning platform beyond training to speed up AI inferencing production workloads in hyperscale datacenters.
Began shipping the NVIDIA DGX-1 AI supercomputer to research organizations, including OpenAI, Germany's DFKI and Switzerland's ITSIA; to universities, including Stanford, New York University and UC Berkeley; and to multinationals, such as SAP.
Announced a collaboration with Japan's FANUC to implement AI to increase robotics productivity and bring new capabilities to automated factories.
Automotive:
Announced that its NVIDIA DRIVE PX 2 platform will power a new AutoPilot system in all of Tesla Motors' factory produced vehicles – the Model S, Model X and upcoming Model 3.
Unveiled its next-generation Tegra processor, codenamed Xavier, an AI supercomputer on a chip for self-driving cars.
Partnered with China's Baidu to develop a self-driving, artificially intelligent car and mapping system.
Announced an AI partnership with Europe's TomTom to create a cloud-to-car mapping system for self-driving cars using NVIDIA DRIVE PX 2.