Nvidia Shield Portable Games Console Review
---
---
---
Peter Donnell / 8 years ago
Introduction
---
The Nvidia Shield, a Tegra 4 powered Android gaming device, has been on the market for a while now, but a recent price drop and a rapidly increasing range of features thanks to a few firmware updates caught my attention. With the price now at a very reasonable £150-200 (depending on where you look) it's a strong contender for the money in your wallet vs other portable gaming options.
I can't say that I've ever been a big fan of mobile gaming, sure I've had a little tinker on a few apps from time to time, especially on long journeys, but there are just too many cons that outweigh the pros of gaming on devices such as smartphones. Devices often get quite hot while gaming, battery life take a big hit, ergonomics of touch screen devices isn't ideal for gaming, touch screen controls aren't always suitable for gaming and cost of the device its self can also be quite high. Then of course you have the world of hand-held games consoles such as the 3DS and PlayStation Vita which offer strong competition to the mobile market, but don't have the same level of market penetration as the big smart phone manufacturers do.
Nvidia is a big player in the gaming world, and that is hardly a surprise given that they produce many of the most popular graphics solutions on the market and have done for some time. Nvidia also dominates a large portion of the mobile market thanks to their Tegra hardware, which is a SoC (System-on-chip) product that powers many of today's top smartphone and tablet devices, it's even at the heart of the latest Tesla electric cars and more importantly it also powers the Nvidia Shield android gaming device which we are taking a look at today.
With its unique clamshell controller/screen design combo, the Nvidia Shield is unlike most smart devices. On its flagship Tegra 4 processors it runs the latest version of Android, which packing a colossal feature set that makes it one of the most unusual and diverse gaming devices ever created. So let's get right to it and take a closer look at what Nvidias new toy has to offer.
The box is really nicely designed and comes with a stunning picture of the Shield on the front, with some of the major features listed down the right hand side such as the Tegra 4 processors, integrated console controller and Google Play support.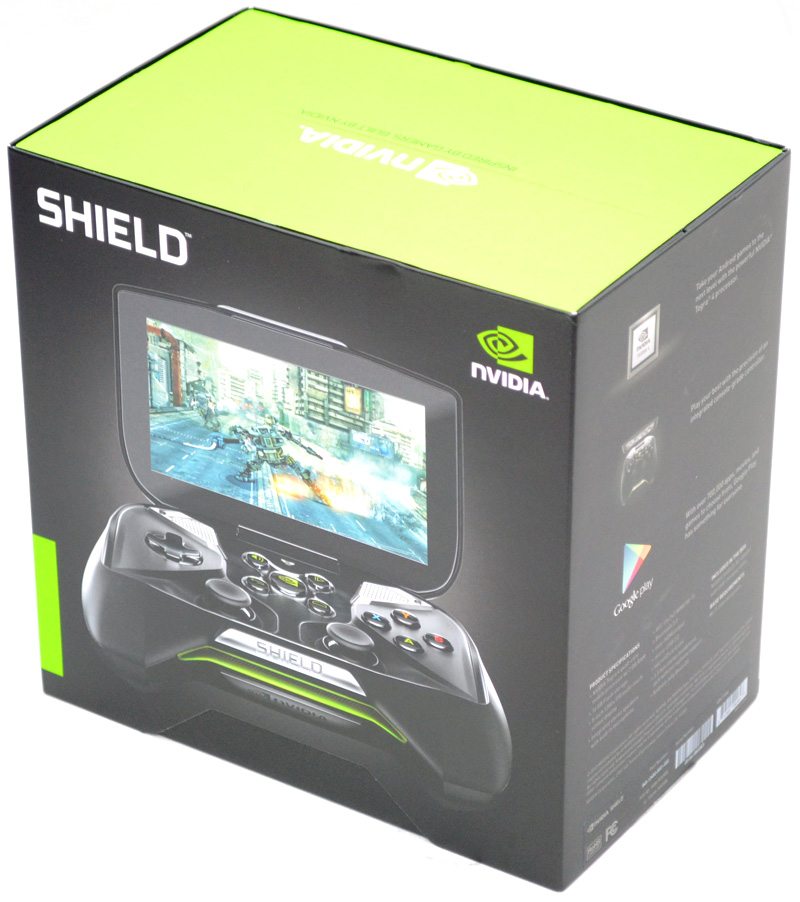 The back of the box is a little vague, with just an image of the system with its lid closed and the phrase "take android gaming to the next level" at the top.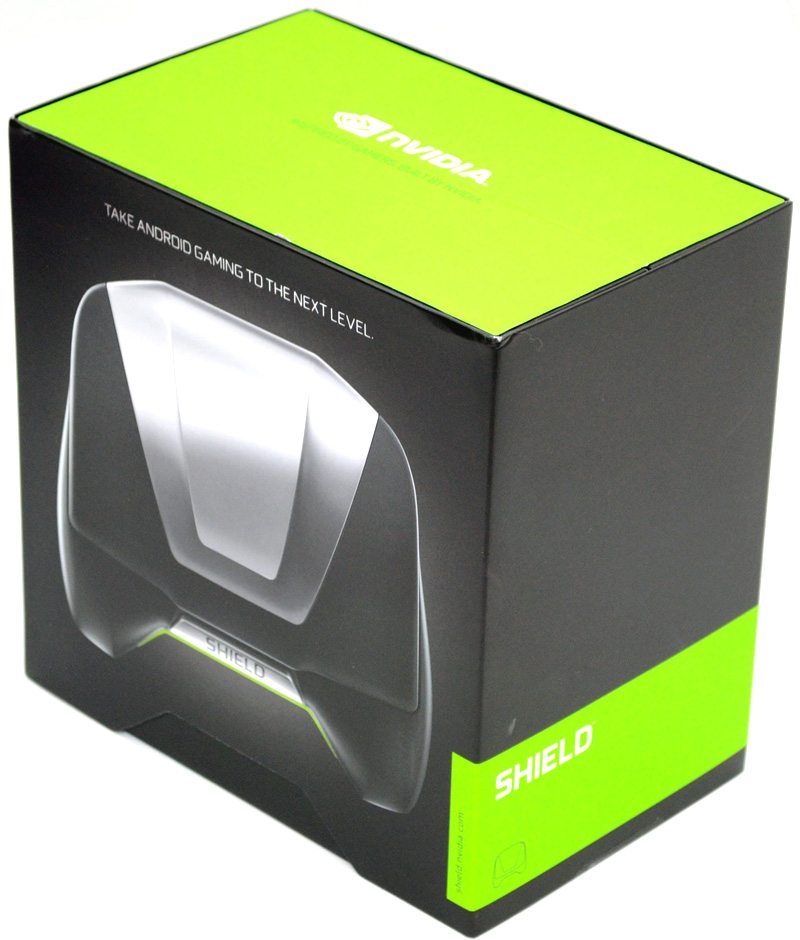 The box is really cool, opening out like a treasure chest and displaying the Shield on a display mount, makes it feel like a special occasion opening the box.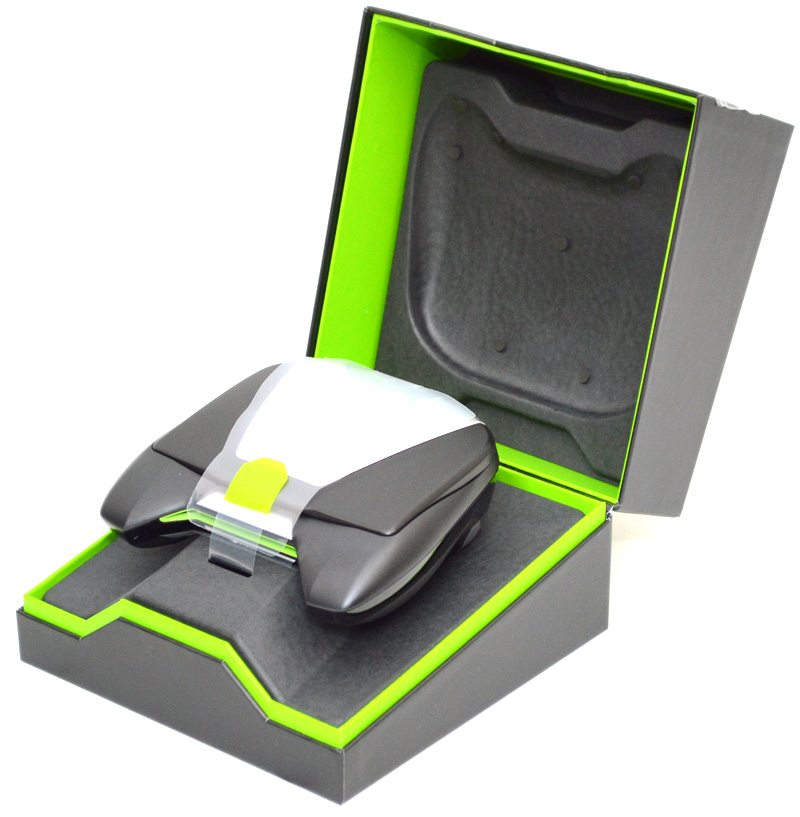 There isn't a whole lot in the box, but aside from the console you'll find mains to USB charging plug, a good quality Nvidia branded USB to micro USB cable and a collection of booklets.

The booklets consist of a registration and warranty guide, as well as a quick start guide.

The quick start guide is clearly laid out in full colour, with plenty of descriptive screenshots and it's perfect for helping you get setup and gaming in next to no time.