NVIDIA Shows Its 4K Android TV Game Console, 35 Times More Powerful than Apple TV
---
---
---
Gabriel Roşu / 9 years ago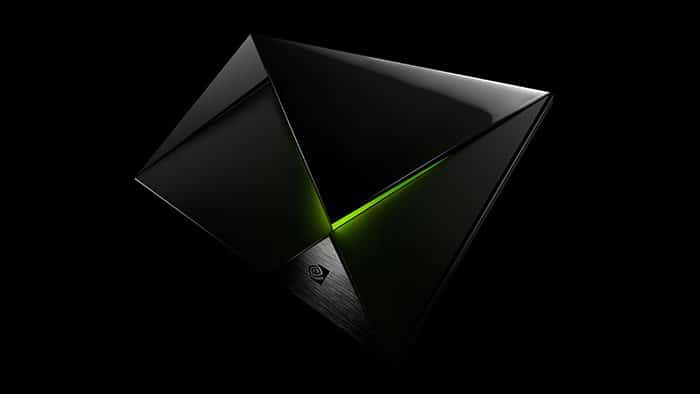 After releasing their Android-powered handheld and tablet SHIELD devices, NVIDIA appears to be moving into the console market. The company just announced its new tech, the Android TV Console, at GDC.
CEO Jen-Hsun Huang stated that the Android TV is the world's first 4K-capable Android set-top-box. The console is controlled via a very small micro-USB bidirectional Bluetooth remote, but that's not what makes the Android TV so remarkable.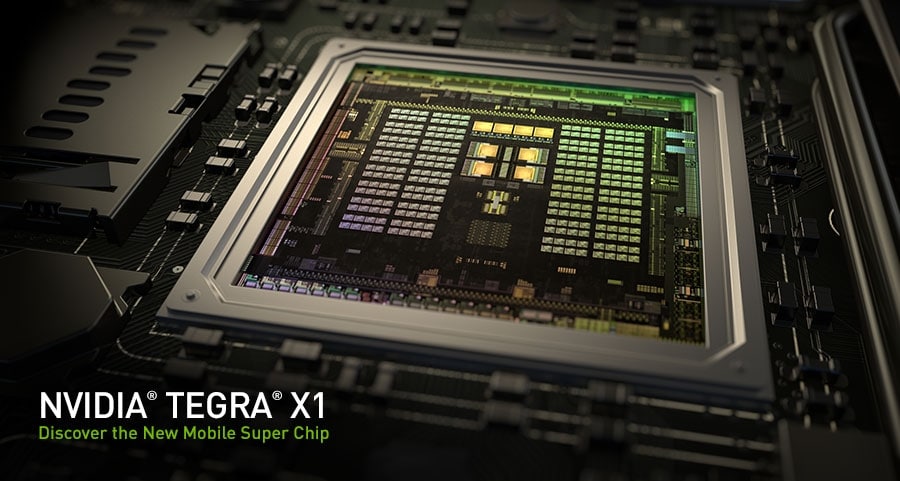 What makes this console so special is found under the hood, where an NVIDIA Tegra X1 processor chip lies. It was previously showcased at CES, where it was running a "mobile cockpit computer" for cars and the Unreal Engine Elemental demo. Huang states that together with NVIDIA's Shield, it can push 4K content from any tiny device and makes it 35 times more powerful than the Apple TV.
The console is indeed powerful, however there is a matter of what it can effectively run. This is where Huang showcased a few titles, namely Resident Evil 5, Tales from the Borderlands, Borderlands: the Pre-Sequel, Doom 3 BFG Edition, Metal Gear Rising; Revengance. However, NVIDIA Shield Hub is said to be full of top-tier Android ports of PC games.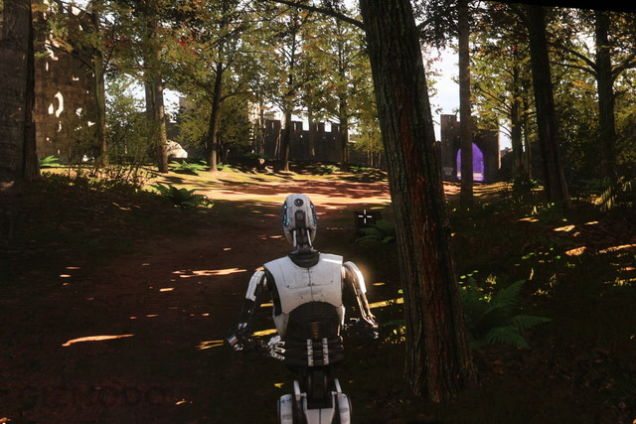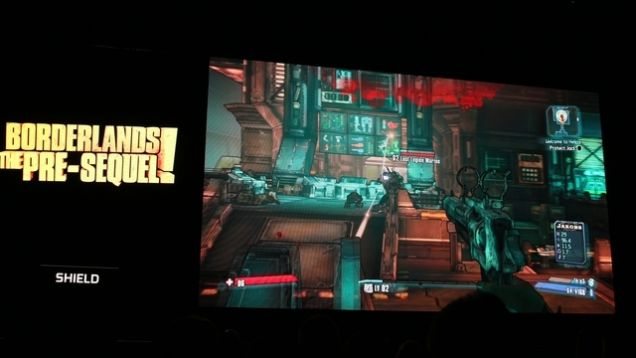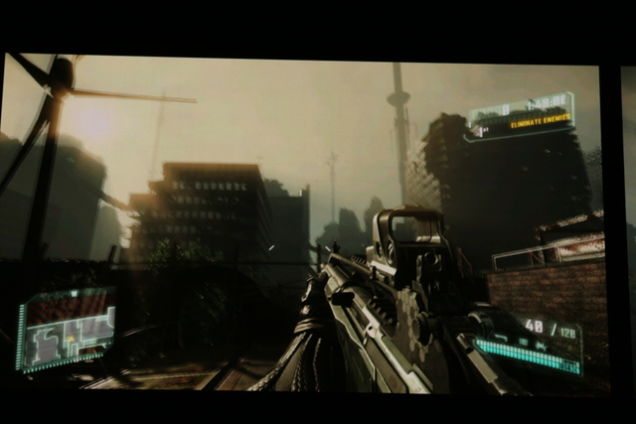 However, the key aspect and probably the most amazing part of the presentation is when Huang ran Crysis 3. This is where the Android TV showed its true power and Gizmodo stated that it ran the title "well enough to support online multiplayer".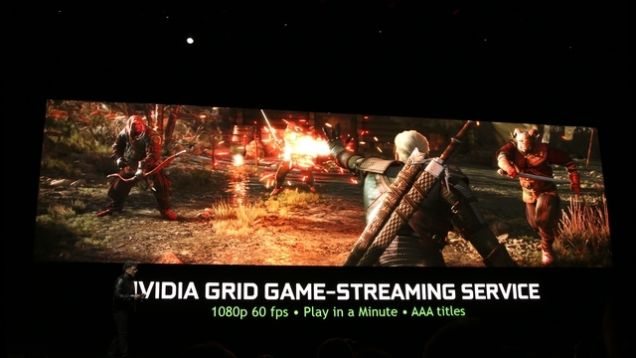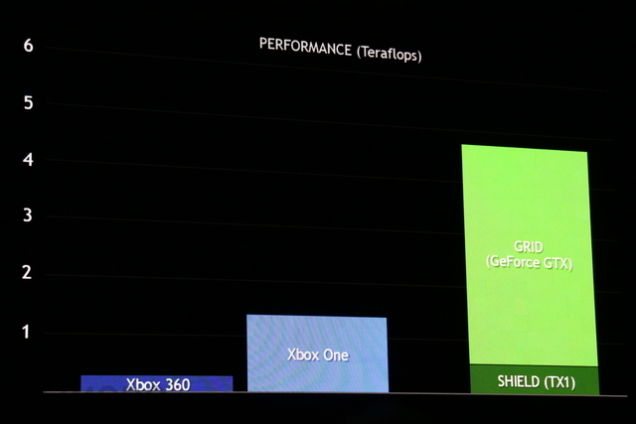 There have also been changes in NVIDIA's Grid. Huang states that the changes were made so that the new Android TV could be perfectly used with the Grid, having it been made officially a service users can subscribe to. It is said that subscriptions for Grid will come in two tiers. A premium subscription level that streams games in 1080p at 60 frames per second, and a cheaper model limited to 30fps and 720p, both having access to a lot of game titles to stream.
Thank you Gizmodo for providing us with this information