NZXT C-Series C850 & C1000 GOLD Power Supply Reviews
---
---
---
Mike Sanders / 2 years ago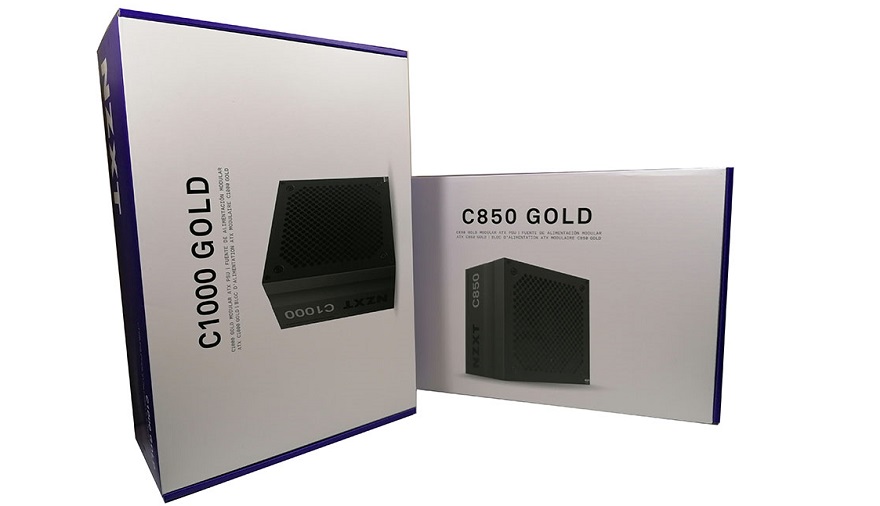 It's not often we feel it necessary to have to start a review by explaining something a bit technical about the product. In this specific regard though, there is a key point that might be confusing some of you. Well… Those of you who are more familiar with NZXT products than others at least – Put simply, the NZXT C-Series of power supplies is not technically new. That being said though, what we have here certainly isn't old either!
Confused? Well, let me try and clarify the point. NZXT has just announced the release of newly revised C-Series power supplies. – What's new I hear you ask? Well, that's a little complicated, and mostly boils down to some new parts inside, but the overall highlight is certainly in the fact that this C-Series of PSUs now includes a brand new 1000W flagship design.
So, with the C850 and C1000 in our hands, it seemed rude to not check them both out and see what NZXT has to offer!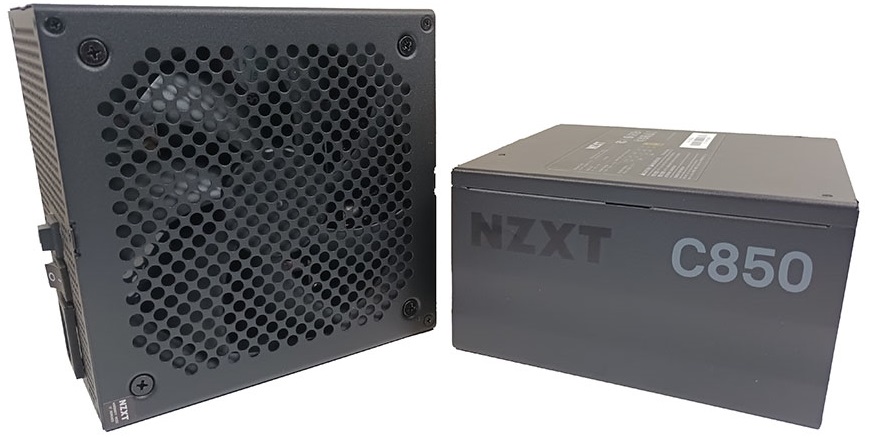 NZXT C-Series C850 & C1000 GOLD Power Supplies
So as noted above, technically the C850 GOLD is not a 'new' power supply. In fact, it has technically been available since the C-Series made its debut a couple of years ago. – So, what is exactly new about it? Well, the short answer is that NZXT has decided to move on to a new manufacturing partner for the C-Series which has resulted in not only a few apparent upgrades but also the release of a brand new 1000 watt C1000 variant.
Offering an 80-Plus Gold efficiency rating, fully modular cabling, and a huge 10-year warranty, in a nutshell, if you thought the 'old' C-Series was good, then good just got even better!
Given that both the C850 and C1000 are, aesthetically speaking, pretty similar though, we didn't really think it worth wasting time reviewing them individually. At the same time though, we're certainly not going to go down the rabbit hole of comparing and contrasting the two either.
So, what we're going to do is quite simple, if it's the same, presume that one comment on the C850 applies to the C1000 (and vice versa). If it's different, we'll mention exactly what that difference is. And when it comes to testing, of course, we will provide you with full details and results on both PSUs.
We're trying to keep this as simple as possible so you, whether you're eying up the NZXT C850 or C1000 as your next PSU solution, will know exactly what you're getting, and more so, exactly what kind of performance it can offer!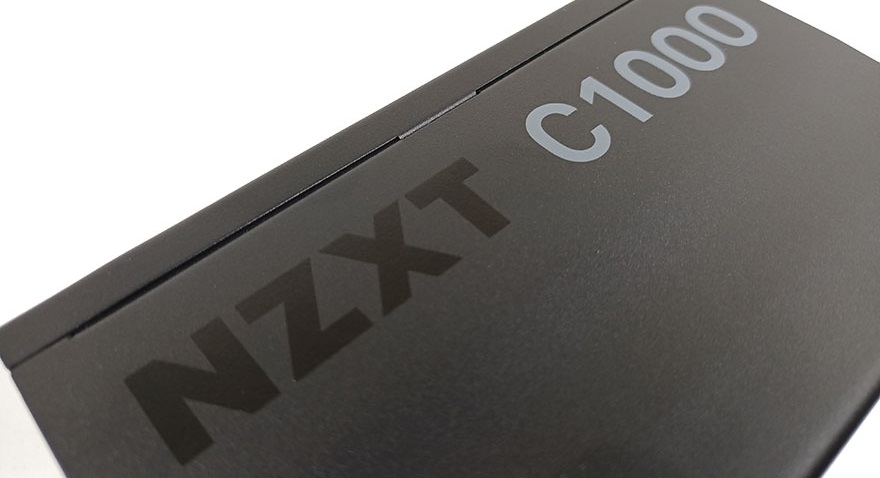 What Does NZXT Have to Say?
"C Series Gold ATX power supply from NZXT features safe, reliable power while ensuring optimal efficiency and quieter performance. Manufactured with high-quality components and backed by a 10-year warranty, the C Series Gold ATX power supplies deliver both peace of mind and up to 1000 watts of clean, reliable power to your PC gaming system."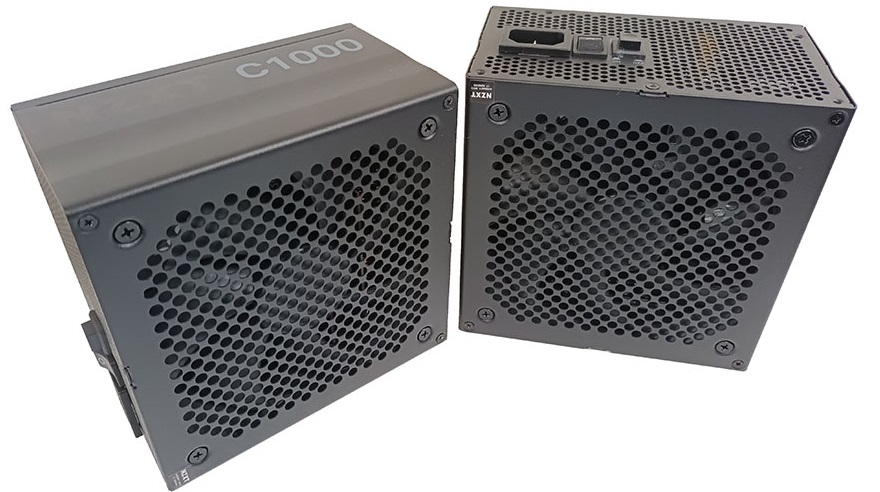 Features
80 Plus Gold Certified Power Supply
Fully Modular Design with High-Quality Sleeved Cables
Reliable and Compatible
Silent Performance
10 Year Warranty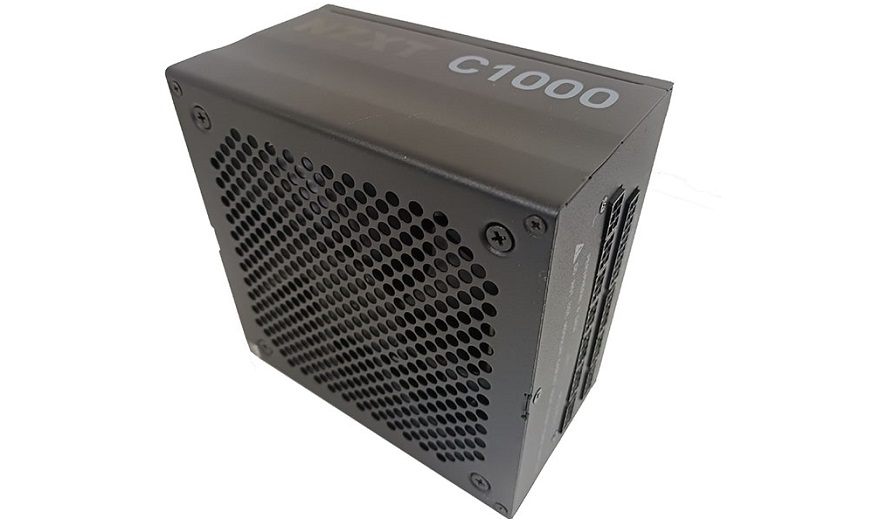 Specifications
For more detailed specifications, please visit the official product page via the link here!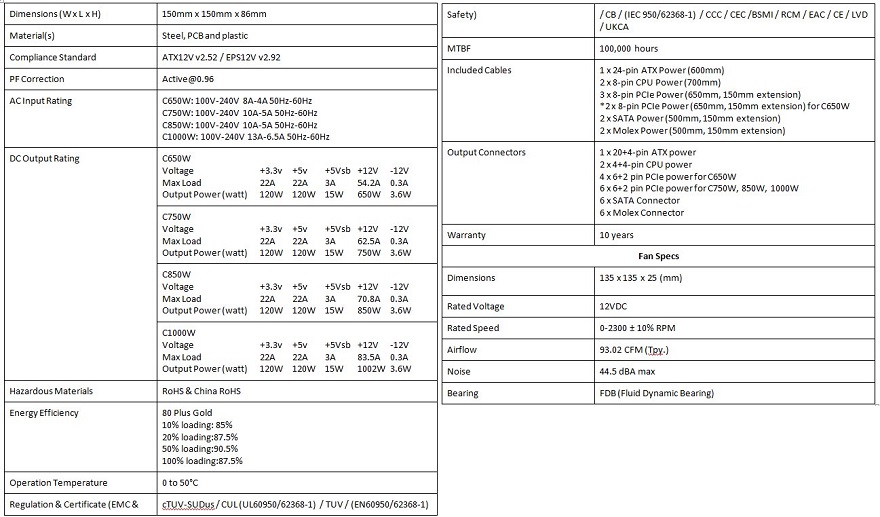 Connections
Both the NZXT C-Series C850 and C1000 come with the exact same cable configurations meaning that, in terms of your needs, this should simply come down to your component wattage requirements rather than the connections on offer.
The only factor of huge importance to note, however, is that NZXT wants to make it very clear that owners of the original C-Series power supply should not reuse the original cabling! – Admittedly, mixing cables is never advisable, even when it's from within the same brand. NZXT is, however, really hammering this point home for these newly revised C-Series models. And why? Well, as noted above, probably because these now have a brand new OEM manufacturer.