NZXT Expands Streaming & Mini PC Range
---
---
---
Peter Donnell / 2 years ago
NZXT is one of the best-known PC case and component makers out there. However, they've now revealed that they're expanding on their range of pre-built gaming PCs. While they're not the biggest name for pre-built systems, they've already got some great ones under their name. However, now they'll be adding to their lines of streaming and H1 Mini PC's to include a Base, Plus, and Pro version of each system.
These latest additions will allow gamers and content creators to get a gaming PC that better suits their budget and processing power needs. The Streaming PC series is specifically designed to give streamers the proper hardware for an optimized experience right out of the box.
NZXT Expands Streaming & Mini PC Range
The new Streaming PC Pro comes with a Ryzen 5 5600x and an NVIDIA GeForce RTX 3090 which gives streamers enough power to play their favourite games and stream their favourite games for $2999. While the Streaming PC and Streaming PC Plus offer different levels of GPUs for content creators for different needs and budgets. Of course, they're still expensive and high-end systems, but that's more to do with the current market than NZXT as a whole… GPUs are just so damn expensive these days!
"Alongside the GEFORCE RTX graphics card, all components in the Streaming PC were hand-selected to run the most popular games beautifully while smoothly operating your stream." – NZXT
Additionally, their H1 Mini PC is designed to give gamers a powerful gaming PC tailored to maximize performance in a compact package. Starting at $1499, the base H1 Mini PC comes with an Intel Core i5-10400F and an NVIDIA 1660 Super. While the H1 Mini Plus and H1 Mini Pro come with more CPU and GPU power for gamers who want to play at high settings and frame rates.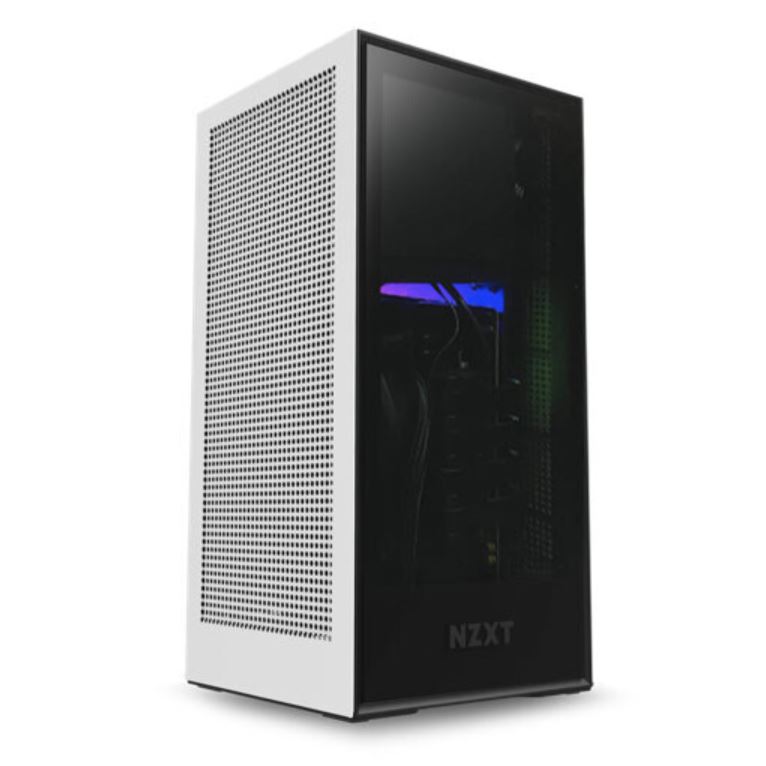 "Built in the elegantly small H1 vertical chassis, the NZXT H1 Mini PC is packed with impressively powerful components and designed to be the ultimate small-footprint companion. The clean, modern appearance creates a bold profile that fits seamlessly into virtually any space–from a college dorm to a thoughtfully-curated living room." – NZXT
However, if they're still out of your price range or not really suitable for your needs, they also have their Starter Series, as well as the ones above, or completely custom builds on the NZXT store page here.