NZXT Kraken Elite 360 RGB AIO Cooler Review
---
---
---
Peter Donnell / 1 month ago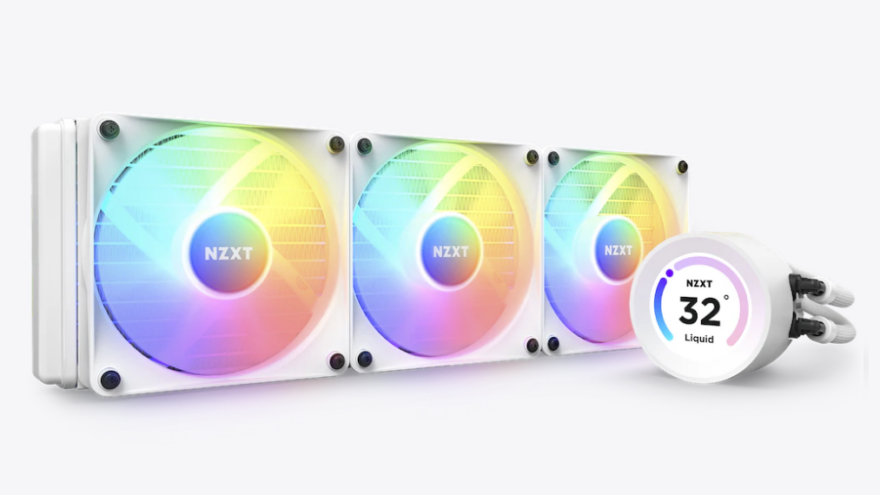 NZXT is one of the biggest and best in the business, with many fantastic looking and performing products that are a huge hit with PC gamers around the world! I've already reviewed their rather fantastic Kraken 360 RGB White AIO Cooler a few months back. However, today we have the more premium Elite 360 RGB AIO Cooler. The differences aren't huge on this one, it is largely the same cooler, but it features the much more premium pump design, which features a 2.36″ 640×640 resolution wide-angle LCD display with a 60 Hz refresh rate.
NZXT Kraken Elite
While the new cooler is much like the old cooler, it is more expensive, largely to cover the cost of the new pump LCD display. Do you really need that display? Of course not, it's purely aesthetic, but keep it in mind that this is more "it's nice to have nice things" type of upgrade, and if aesthetics are your thing, this will certainly appeal, but if you want basically the same cooler without the added cost, the lower down models will likely be more appealing to you and your budget.
Features
Get high-performance cooling, display a favorite animated GIF or static image, monitor real-time PC performance metrics, see music that's currently playing, stream browser content and more with NZXT CAM software.
2.36" diameter wide-angle LCD display with 640×640 resolution and 60 Hz refresh rate provides a sharp image from any viewing angle
Screen supports the display of custom images, animated GIFs, and CAM system info with adjustable orientation
Powerful Asetek pump provides optimal cooling and up to 2,800 RPM whisper-quiet operation
Includes F140/F120 RGB Core fans
Includes RGB Controller, RGB Fans, & USB Y-Cable
Single breakout cable simplifies installation
Rubber tubing is reinforced with nylon-braided sleeves to prevent leaks
Control custom screen content, RGB, pump speed, and zero-noise fan curves with NZXT CAM software.
For in-depth features and specifictions, please check the official NZXT Kraken Elite 360 RGB AIO Cooler product page here.