NZXT N5 Z690 Motherboard Review
---
---
---
Brandon Dodman / 1 year ago
Futuremark Performance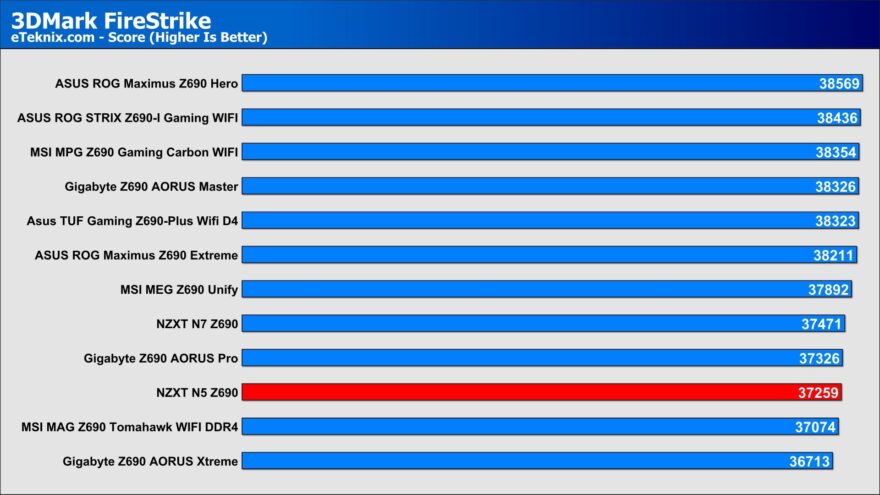 The N5 was on the lower end of the performance scale again in this test but it still fell within the range of the other boards, so once again, this is a pass for this board.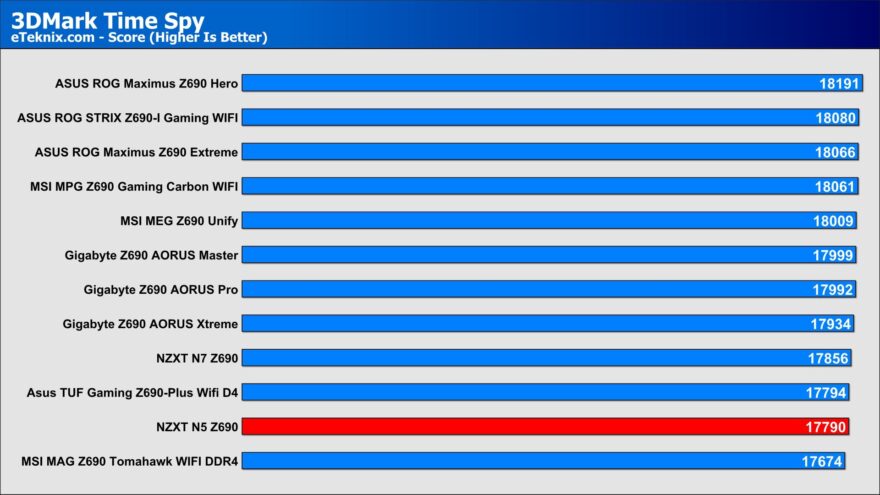 The bottom four boards in this test were once again, all of the DDR4 boards that we tested. There was certainly a bottleneck here but it was very minor and still falls within the performance range of the rest of the boards.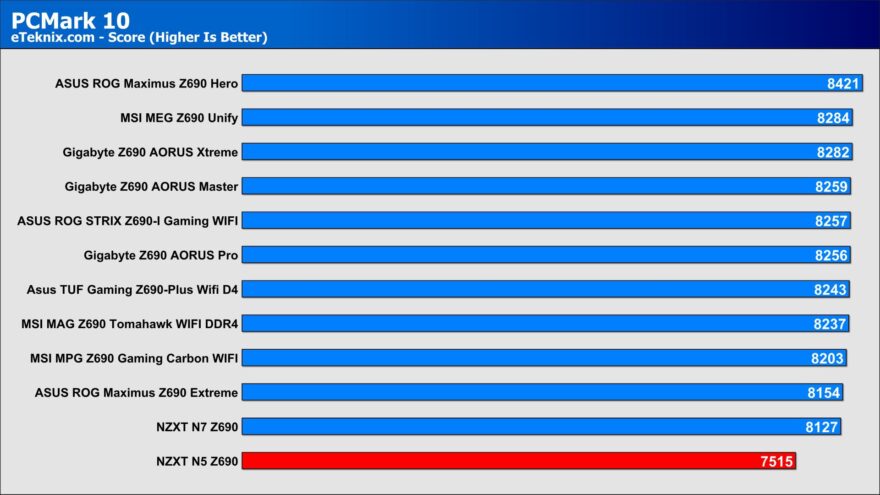 PCMark may be the first fail for the N5. For some reason our score was significantly lower than the rest of the boards we tested against. This wasn't even down to DDR4 versus DDR5. It just performed poorly.
To clarify a little, we had retested this board multiple times on this test, coming back to it after other tests just to make sure that our results weren't an anomaly and this result was consistent between all of the times we re-ran this test.