NZXT Updates CAM Software to Version 3.5
---
---
---
Ron Perillo / 3 years ago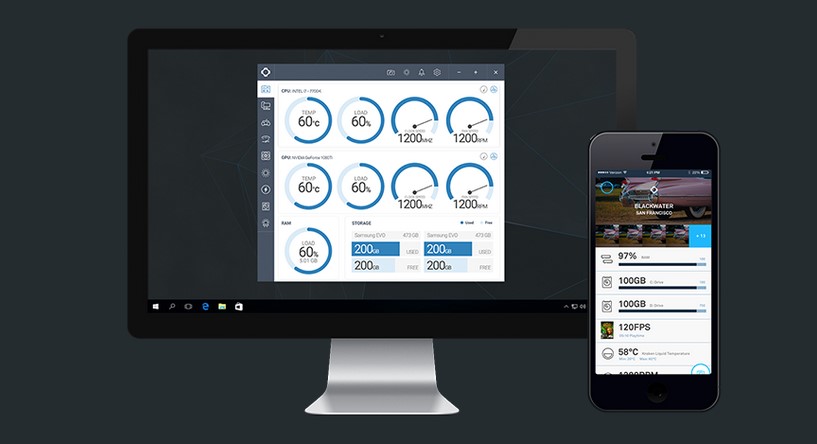 NZXT's PC monitoring system software CAM is getting a new update which brings several improvements that fans have been asking for. As usual, the software is available for free and the latest version updates it to version 3.5. For users who have been complaining about CAM's high resource CPU usage, the latest update drops that down to only 1%. The memory consumption is also now down to only 120MB on average for most scenarios. That means gaming performance takes much less of a hit, especially on lower-end systems. Moreover, the new CAM 3.5 also brings in a much better UI design.
NZXT CAM 3.5 Feature Updates
New UI design makes CAM even easier to use

New dashboard highlighting the essential information
Updated navigation, each tab is organized by functionality
New, easier to read graphs
CPU graphs can now show up to 8 cores at a time vs. 4 before, adapting to newer CPUs
Smaller footprint interface but with the same information and improved readability
Updated brand identity for better consistency

Improved Games page that now allows you to see CPU & GPU temperatures simultaneously along the FPS
Updated games page shows more history (up to 30 games from 8 before)
More comprehensive translation coverage
New Drivers page that allows you to install the necessary drivers for your CAM-powered components
Easier sync control – now you can change colors on the fly in Sync mode for certain Preset modes
Increased GPU overclocking potential: the power limit was raised from 110% to 120% to support more NVIDIA GPUs
Another update is also due to arrive sometime in late October which will bring in more requested features. This includes CPU overclocking, so that users can overclock both their CPU and GPU on the same software. The Game Overlay coverage is also getting an improvement. Users can expect it to work on EasyAntiCheat and Battleye games, including many popular games such as PUBG, Rainbow Six Siege, Arma III, DayZ, H1Z1, Ark: Survival, For Honor, Ghost Recon: Wildlands, and many more.
The mobile client is also getting the CAM 3.5 update soon to match the desktop experience.
To download, visit the NZXT CAM website at https://camwebapp.com/.