OCZ TRION 100 240GB Solid State Drive Review
---
---
---
Bohs Hansen / 6 years ago
Introduction
---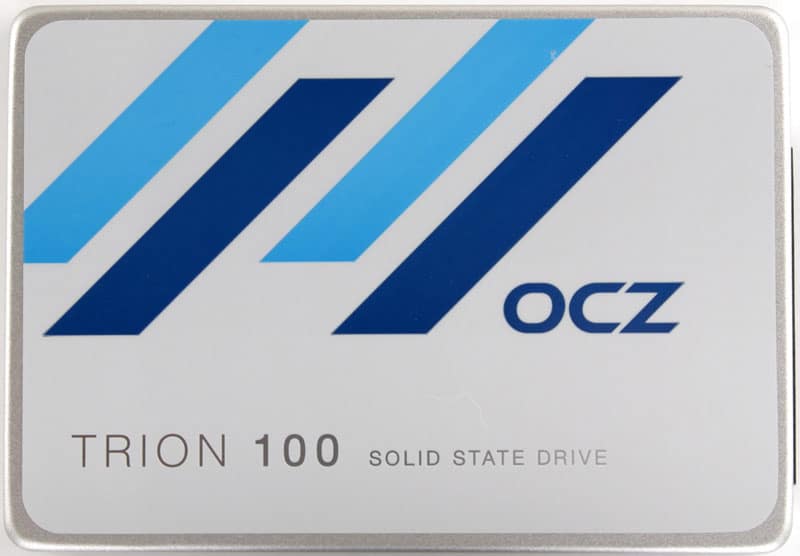 I recently took a closer look at the TRION 100 480GB solid-state drive from OCZ and today the time has come for the 240GB TRION 100. The TRION 100 series is the new value series from OCZ where you don't get the fastest drive on the market, but instead an unbeatable value for very little money. A lot of good things have come from OCZ since they became a part of Toshiba, and the TRION 100 is surely one of them.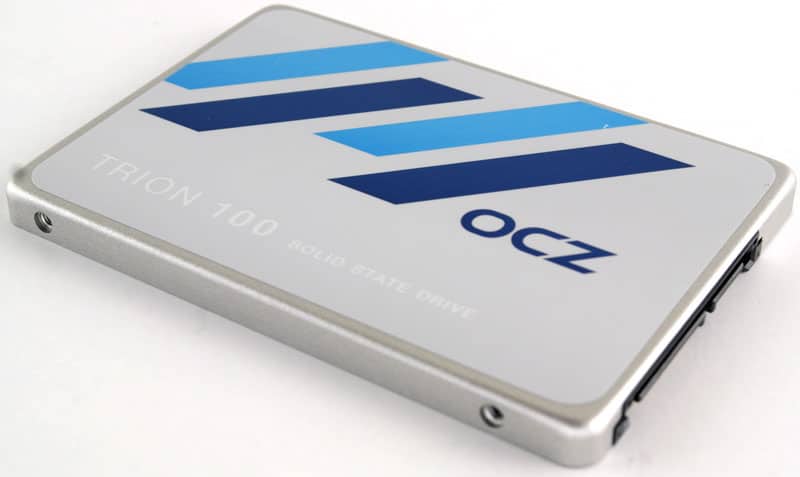 This TRION 100 SSD is a cost-effective performance upgrade that creates an optimal mix of value and performance for both notebooks and desktop systems. The drive is based around a Toshiba SSD controller and also uses Toshiba's A19 TLC NAND. It is the first OCZ drive series to feature TLC NAND and the first consumer SSD on the market with Toshiba's TLC NAND.
Ultrabooks, laptops, and netbooks can all benefit greatly from this drive over a mechanical solution. The TRION 100 is OCZ's first drive to feature DevSleep, making it a perfect companion in a mobile system with its lower power consumption. It only consumes 6mW in DEVSLP mode, 830mW while idle, and 4.8W when active. But the drive is equally great for desktop upgrades on a budget. Home theater PCs, family PCs, and even entry-level gaming rigs can get a great performance boost from this drive for a low cost.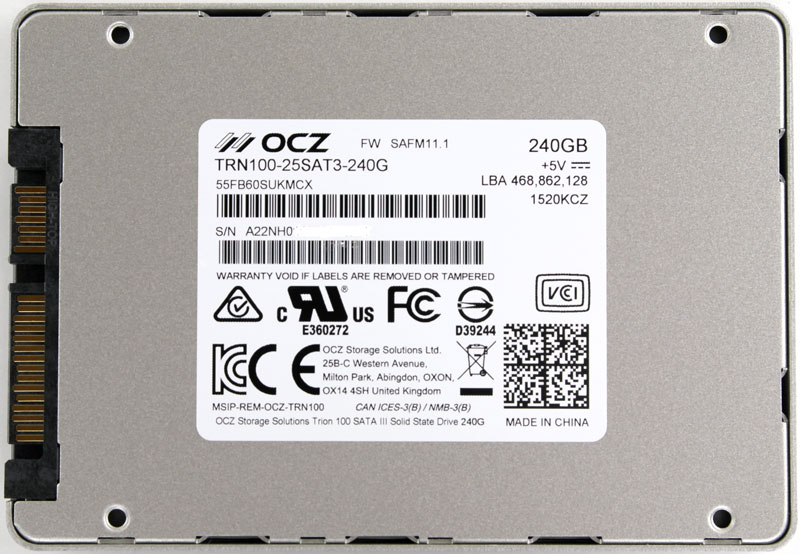 OCZ is now basing their endurance rating on the JEDEC industry standard instead of the previously used worst-case scenario. This 240GB model is rated for 60TB Total Bytes Written (TBW) or 55GB per day and a Mean Time Before Failure (MTBF) of 1.5M hours.
The series is also backed by OCZ's amazing ShieldPlus warranty where you got a no-hassle, no trouble customer service if the worst case should happen. All you need is the serial number and you'll get a replacement and a return label for the old one. That is a warranty that everyone should provide and the TRION has 3-years of it.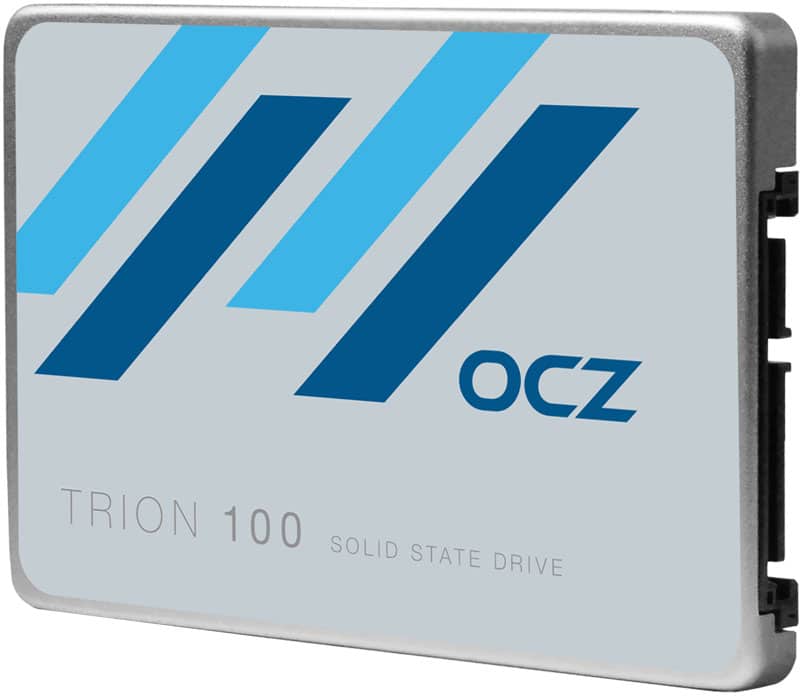 This might be a value series, but the TRION 100 still performs pretty good with a sequential performance up to 550MB/s while reading and 520MB/s while writing. The random IOPS come in at 90K for reading and 43K for writing.
The drive is assembled without any screws or other parts. The cleverly designed chassis allows the PCB to slide right on in and into position after which the two part case can snap together. No need for any screws at all.
The PCB fills about two-thirds of the drive and it is only one side of it that is used. The controller is a Toshiba TC58NC and each of the four TLC NAND packages is 64GB big. We also see a Nanya 128MB RAM chip.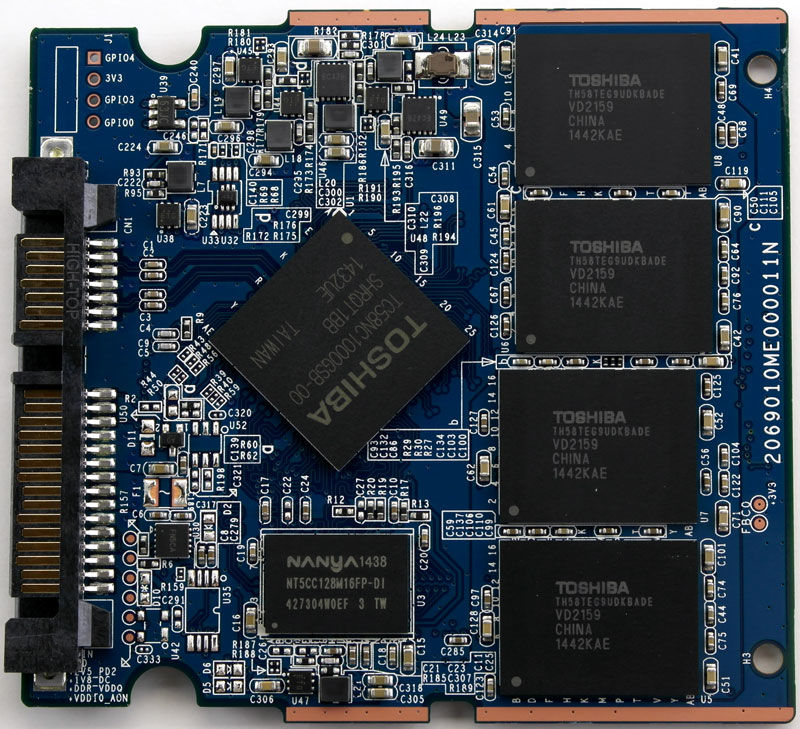 The TRION 100 supports SMART, NCQ, TRIM, Idle Garbage collection, and the aforementioned DevSleep. It is backward compatible to earlier SATA revisions.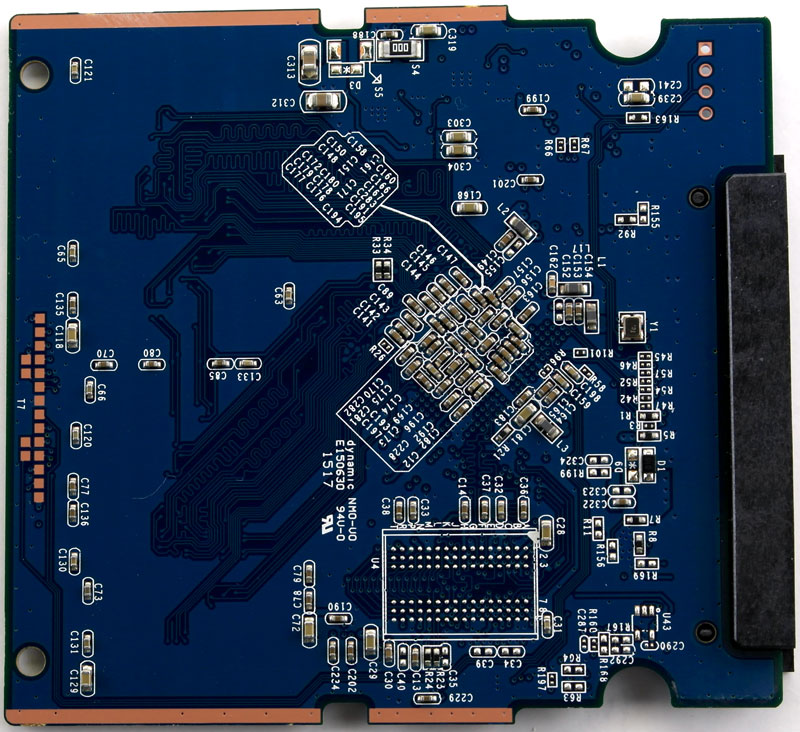 Being a budget drive, we only find the drive in itself and the installation manual inside the box. Notebook users won't need any mounting kits as the 7mm high drive just slides into the appropriate slot. Neither will most desktop users as there aren't many PC cases out there that don't support 2.5-inch drives natively by now.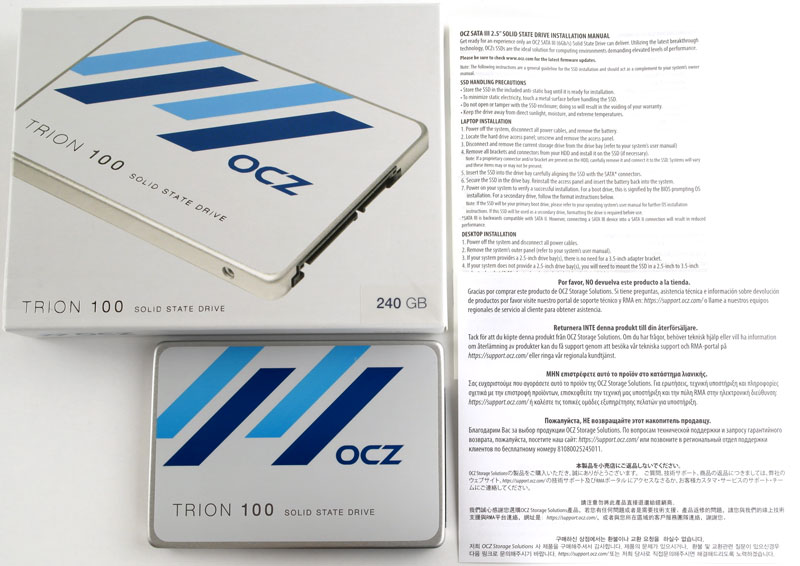 Features
Next Gen TLC Technology: Built with premium Toshiba TLC NAND flash
Toshiba Controller & Firmware: Leverages Toshiba SSD controller technology
Performance Made Affordable: Superior Balance of price and performance
Better Battery Life: Optimized for lower energy consumption for longer battery life
World-class Quality and Reliability: 100% Toshiba technology built into every drive, keeping data secure
ShieldPlus Warranty: Provides an elite, worry-free customer service experience