Opportunity Sets New Record for Longest Distance Driven off-Earth
---
---
---
Peter Donnell / 9 years ago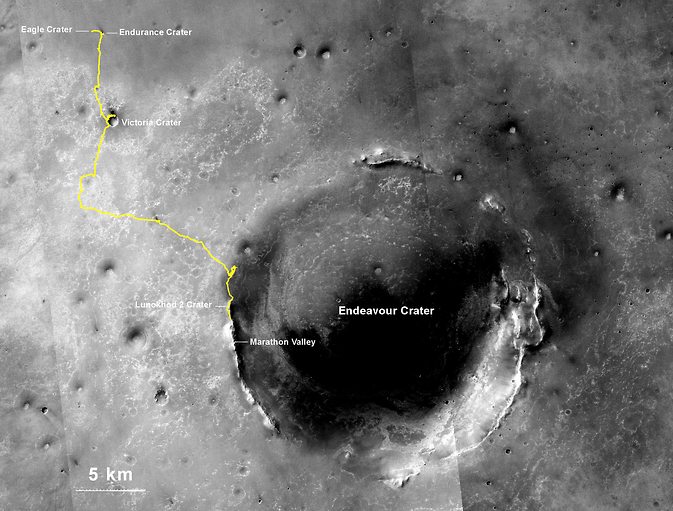 Opportunity first touched down on the red planet back in 2004, at which point its original mission plan only required it to drive for 1 kilometre (0.62 miles) within its first 90 days on Mars. Of course it's not uncommon for many space missions to out last their original mission, and with plenty of juice in the batteries the Mars rover has been going strong for ten years now.
Opportunity recently clocked up 25.01 miles of driving on the Martian landscape, putting it firmly ahead of the previous record holder, the Soviet Lunokhod 2 rover which had covered 24.2 miles in its life time after landing on the moon in 1973. This is a huge achievement for a piece of hardware that was only intended to run a 90 day mission, it wasn't even supposed to last more than one year!
NASA's Mars Exploration Rover Manager John Callas said it is "not how many miles the rover has racked up, but how much exploration and discovery we have accomplished over that distance."
How long the rover will continue its extended mission is unknown, but NASA are hoping it has what it takes to make it at least one more mile to a new investigation site, and we wish it the best of luck on its journey.
Thank you NASA for providing us with this information.
Images courtesy of NASA.