Original Boxed & Sealed Apple iPhone 1 Goes Up for Auction!
---
---
---
Mike Sanders / 1 month ago
While many would make the argument, quite rightly I think, that Apple isn't an innovative company anymore, it's impossible to deny the impact the original iPhone had on the market. In terms of 'smartphones', it was truly revolutionary and in no small part due to its unique and user-friendly menu. Not to mention that it came with a touchscreen control that actually worked, and worked well!
No, it wasn't the 'original' smartphone (that accolade probably goes to Blackberry or Nokia), but it was the first to really strike a huge chord with consumers!
While the original iPhone 1 is, of course, an incredibly dated piece of technology now, however, if you just happen to have one boxed and sealed in its original packaging then you might want to pay attention as one such smartphone device is currently being sold for auction and the bidding is already at nearly $12,000!
Hell, with that you could probably buy a dozen iPhone 14s! Well, maybe 10… Definitely 8!

Apple iPhone 1, Boxed & Sealed, Hits Auction!
With bidding currently at $11,491 (just at the time of writing) while this might seem like a ludicrous amount of money for something which is basically only 20 years old (give or take), you do have to consider that there is always a collectors market for retro-tech and especially so for incredibly iconic products. And, let's face it, there isn't much out there that gets more iconic that the original Apple iPhone 1.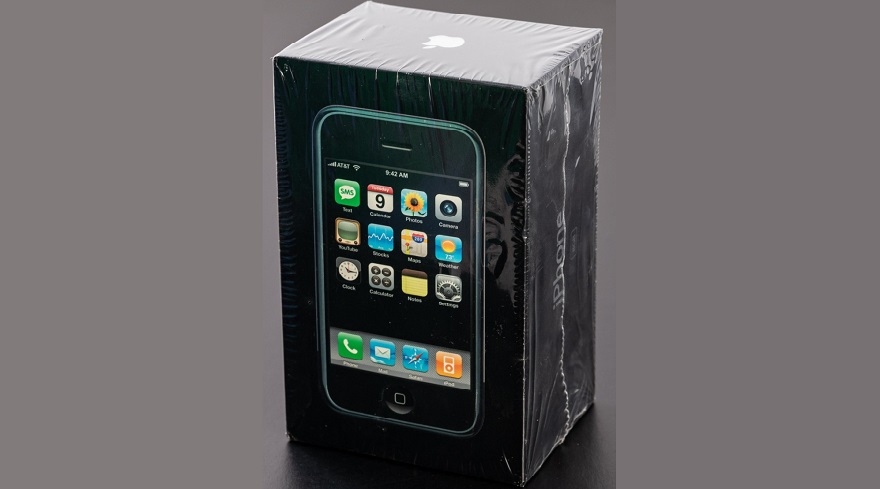 Before you get too excited though, let me hammer home the key distinction in this listing before you go rummaging in your redundant-tech draw. This particular sample is boxed and sealed. Don't expect your (probably) battered, heavily scratched, 10-minute battery lasting iPhone 1 to command you much more than the price of a meal!
If you do, however, want to check the auction for yourself, click on the link here!
What do you think? – Let us know in the comments!