Original Lando Calrissian Rumoured To Return In Star Wars IX
---
---
---
Mike Sanders / 5 years ago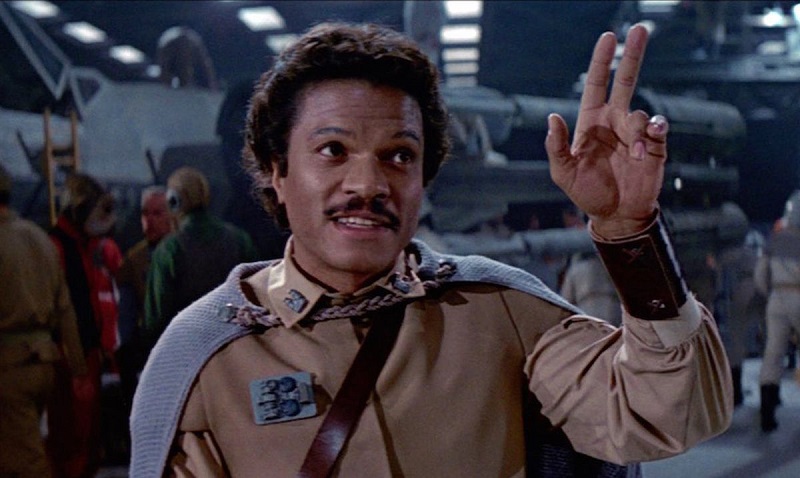 Original Lando Calrissian Rumoured To Return In Episode IX
At the risk of getting the wrath of the Star Wars hardcore, the recent films have been fairly decent. There is, however, a bit of a problem and I warn you now, there are going to be a few little spoilers. So those wanting their Episode IX experience (or VII or VII for that matter) look away now!
Put simply, the series is running out of the original characters. Well, at least in a physical form. Luke Skywalker has gone to join Yoda in the Jedi spirit world. Han Solo is dead and Princess Leia's future is a little unclear with the sad passing (in the real world) of Carrie Fisher.
In a report via CNET though, one of the franchises most loved characters may be set to return in Episode IX. Yes, Billy Dee Williams is rumoured to be set to reprise his original role as Lando Calrissian in the latest film!
How you doin', ya old pirate? So good to see ya!
If we ignore the books and what-not which have followed the films. The last we saw of Lando Calrissian was him awkwardly clapping along to music at the end of Episode VI. If you don't believe me, watch the video below. If he is to return in the next film though, it would be fantastic news for all concerned. Even if, as a child, I often mistook the actor for the same guy who played Apollo Creed.
We should note that this isn't confirmed yet. The source, however, seems pretty adamant that Lando Calrissian is returning. The rumours do come at a time where the question of a Lando based prequel seems to be one of the biggest on-again off-again projects in Hollywood.
Which Is More Likely?
If I was a betting man, I'd say that Lando Calrissian's return to the series makes sense. If Billy Dee Williams is reprising the role, even better. He has made it clear in recent appearances that he has nothing against playing the role and even donned the costume in a US Dancing On Ice routine. As for the prequel, that's a bit harder to say.
If the character is given enough prominence in Star Wars Episode IX though, I'd say it would be pretty nailed on that something would happen.
What do you think? – Let us know in the comments!