Otherland Developer Denies Claims Regarding "Hundreds of Fake Paid Reviews"
---
---
---
John Williamson / 7 years ago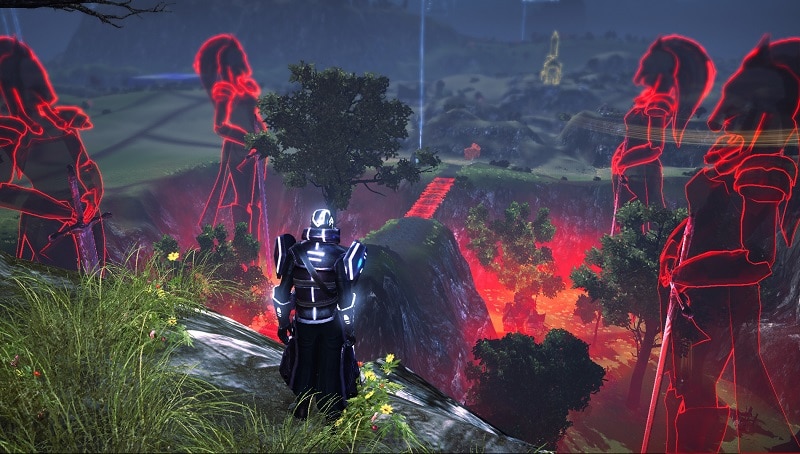 Otherland is an MMO by Drago Entertainment which launched via Steam's early access programme and has a pretty dismal reputation among fans. Sadly, the game has suffered from bugs, and failed to live up to people's expectations. Personally, I cannot comment on the game as I don't own it, but the general consensus seems quite negative. Today, a number of strong allegations were targeted at the developer which claimed they had planted "hundreds of fake paid reviews" on Steam. This was allegedly done to falsely make the game seem more appealing throughout the community.
Specialist site, MMOs discussed the supposedly paid for reviews and their CEO said:
"Well it turns out that most of these user reviews are without a shred of a doubt fake. It doesn't take a genius to realize these reviews are fake, as most of the positive reviews are left by users with "0.0 hours on record" and users that left no other reviews on Steam. What's funny is that ALL of these fake positive reviews are in completely broken nonsensical English."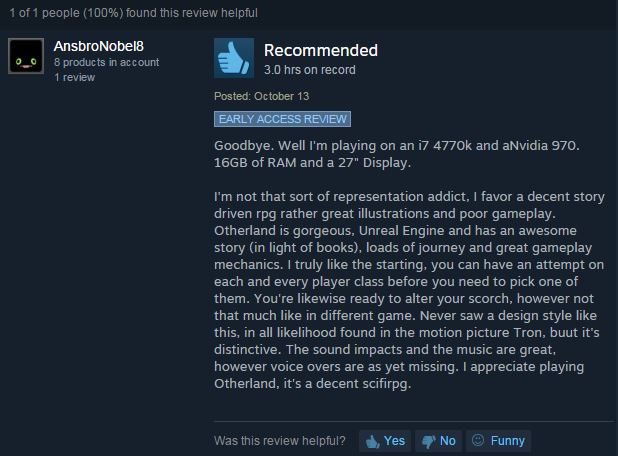 The writer went onto analyze why they believe Drago Entertainment employed such unscrupulous tactics:
"It's clear that the folks behind Otherland are disappointed with the game's reception on Steam and are trying to boost sales in an incredibly shady way. As of this writing, the game only has 18 players online with a 30-day average of 8.2. The game is clearly a commercial flop and Drago Entertainment is trying anything and everything to get people to try the game. I mean, if you're going to try to trick your customers into buying your game, you might as well spend a little bit more and get your fake reviews written by native English speakers. As is, these fake reviews are embarrassing for Drago Entertainment and won't fool anyone who spends a couple of minutes checking out the reviews. More casual users though might be roped into buying the game if they only look at the "mostly positive" score on the game's Steam page, which is unfortunate, as the game is pretty terrible."

"This kind of deceptive marketing / manipulation of user reviews shouldn't be allowed. Steam needs to take action and take these downs, as no one should be tricked into buying this game. I think Steam should just boot this game off the platform for trying to trick their customers, but that's just my opinion. What do you think? Do you know any other games that use paid reviews on Steam to boost their sales?"
Given the serious nature of these claims, the developer released an official response on the Steam Discussion forum:

Although the owner of MMOs wasn't impressed with their response and remarked:
"Are they serious? Are they claiming that the users they gave free keys to left these nonsensical "reviews"? This isn't a one/two review thing, there are over a HUNDRED of these obviously fake reviews all blindly praising the game IN BROKEN ENGLISH. I'm not buying their story. Did they only give beta keys to people who spoke broken English? I think they got caught and came up with a terrible excuse. It's possible that a couple of individuals at the developer's office thought this was a good idea and acted on their own, but the payment had to be approved. People don't leave fake reviews for free."
This is a tricky situation as no-one categorically knows if the reviews were paid for apart from the developer. However, making such wild accusations without consulting the developer is only going to end in tears. I honestly don't know who is telling the truth here, but it emphasizes how untrustworthy many reviews can be. Evidently, the time played is minimal and looks suspicious. On the other hand, many community reviews quickly click to the approve button on launch to make themselves feel better about their purchase.
As an individual, it's perfectly fine to criticize a developer and make claims. However, if you are a journalist or work for a published site, any comments can be seen as slander and result in legal action. I want to reiterate that I'm not holding the blame on anyone here, but sites have to be so careful when making assertions even if the evidence looks quite legit. This entire situation raises questions about Steam reviews, and how the media investigates developers who are apparently overstretching their ethical responsibilities.