Overclockers UK Unveil their reBoot Range of PC Hardware
---
---
---
Mike Sanders / 10 months ago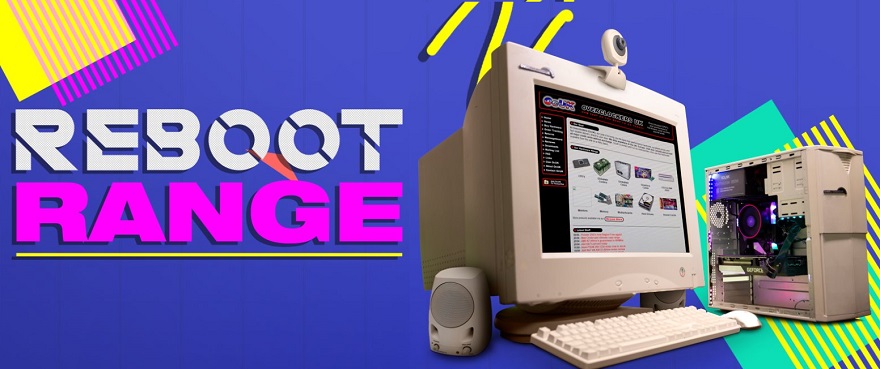 It's the 1990s when phones were still phones (or bricks), your best friend was your Tamagotchi, you collected all those McDonalds Beanie Babies, and computers were beige oversized boxes. Well, at Overclockers UK they've decided to bring back one of those things. No, sorry, it's not an 8Pack Beanie Baby – but it's the beauty of beige!
Introducing the OcUK Aprilis Jester, a stunning gaming PC with modern hardware at its heart, wrapped in a 1990's inspired chassis – the Kolink Y2K BeigeX.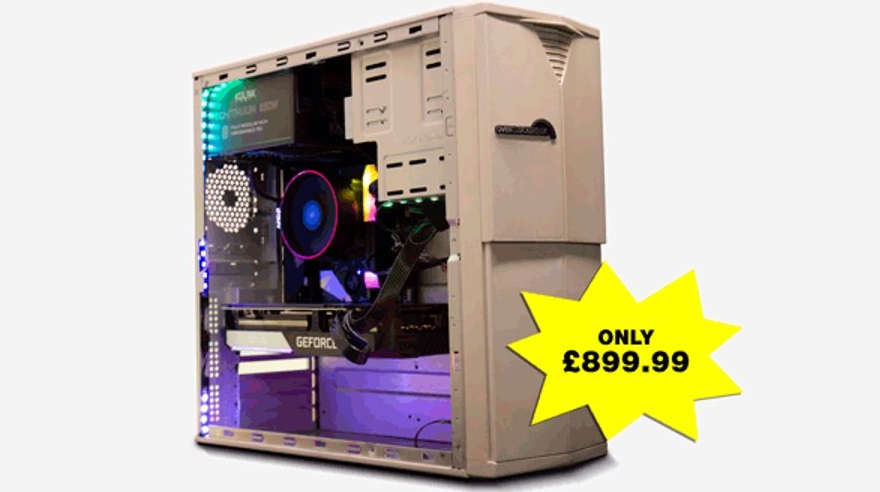 Overclockers UK reBoot Range of PC Hardware
The Aprilis Jester is inspired by the Overclockers UK Tanto gaming PC, with an AMD Processor, NVIDIA RTX graphics and 16GB DDR4 RAM and a speedy SSD with Windows 11 Home and optional Wi-Fi – all whilst hiding away that pesky RGB. – The Kolink Y2K BeigeX harks back to a more simple time, with support for full Micro-ATX motherboards, long GPUs up to 380mm in length, and even full ATX power supplies – plenty of room for modern hardware.
Accessories include:
OcUK 15" Cuboid 4K Monitor: 4K gaming monitor with that 90s feel and look
APR7001 Gaming Speakers: Ultra-crisp and crystal-clear, enjoy those Britpop classics as they should be heard
Endgame Gear Model M Wired Keyboard and Mouse: Subtle and unflashy, this RGB-less duo is perfect for the most decerning gamer
Streamplify HYPE CAM – Y2K Edition: The Streamplify CAM has had a 90s makeover, but purely on the outside delivering full HD 1080p 2.0megapixel quality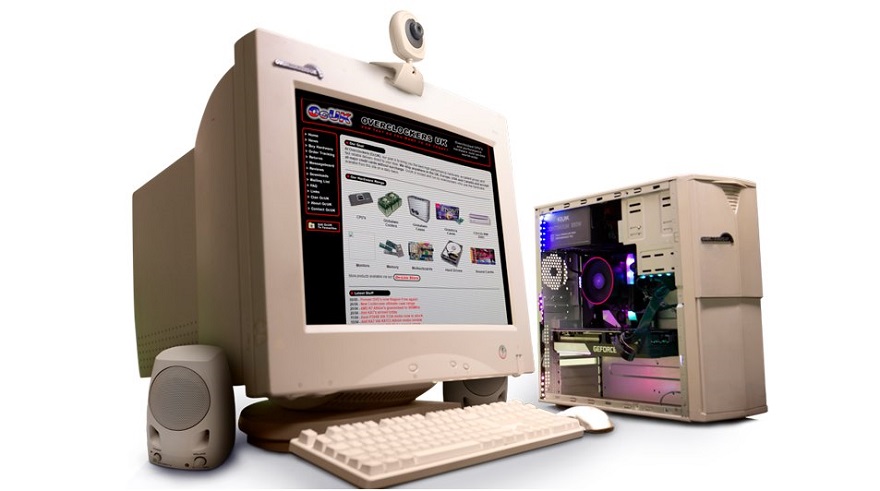 Where Can I Learn More?
Potentially representing just a taster, there is more than a little information to suggest that Overclockers UK may be on the verge of launching a wide range of retro-themed tech. – If you do, therefore, want to learn more about this new series, you can check out their official product website via the link here!
What do you think? Are you impressed by this new retro reBoot series from Overclockers UK? – Let us know in the comments!