Overwatch 2 Review – A Contradiction of Being Both Good & Disappointing
---
---
---
Mike Sanders / 4 months ago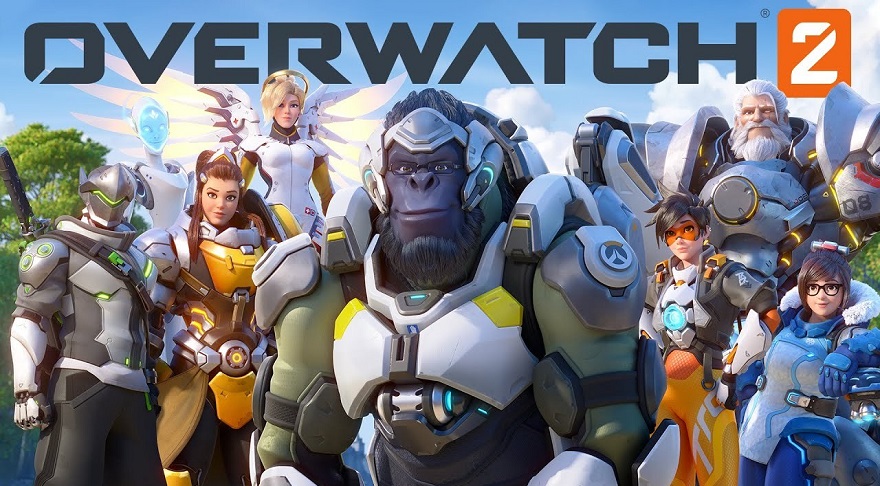 I pumped a ridiculous amount of hours into the original Overwatch and undoubtedly consider it one of the greatest games ever made. While it had admittedly been more than a little while since I last played it, I was definitely looking forward to the release of Overwatch 2 and the hopeful thought of things mostly staying the same but with a few new pleasant things to mix the gameplay mechanics up. Something which all good sequels tend to do.
Well, in this regard, it appears that I was half right in my expectations. And it seems to be an opinion echoed by a lot of other Overwatch gamers! – You see, Overwatch 2 isn't bad, but at the same time, I don't think I can call it 'good' either.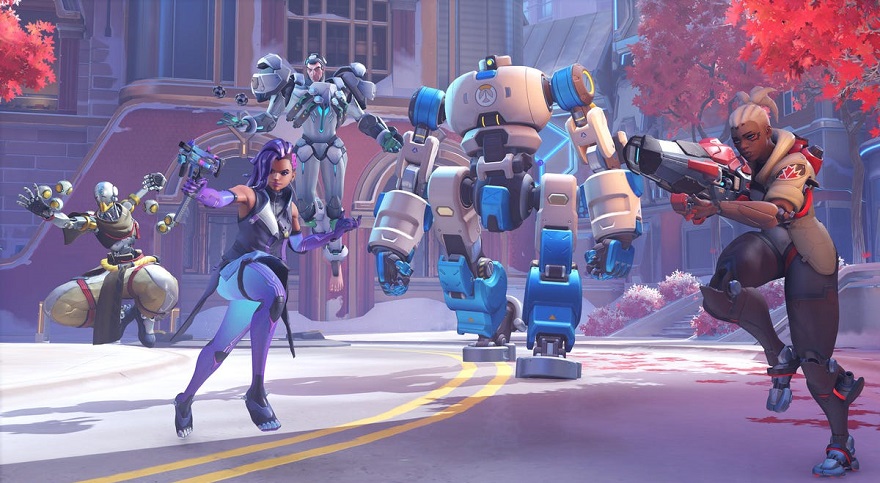 Overwatch 2
Let me start by making it abundantly clear that Overwatch 2 is far from being a bad game. It is still incredibly fun to play with a richly diverse range of characters to choose from (with three new additions to check out as well). – The new 'Push' game mode is pretty fun as well with it placing more of an emphasis on maintaining consistent pressure rather than outright domination. And the change from 6 v 6 to 5 v 5 also seems to work pretty well with more of an emphasis being placed on overall team dynamics. – The downside though, of course, is that having a rotten apple in your team does tend to ruin the barrel.
Overall though, the 'new' stuff pretty much begins and ends here. Yes, Overwatch 2 has seen some cosmetic changes and the new user interface is a definite improvement on the original. At this point though, we do kind of get to the most prominent issue Overwatch 2 has.
Put simply, at the moment, this feels nothing like a sequel.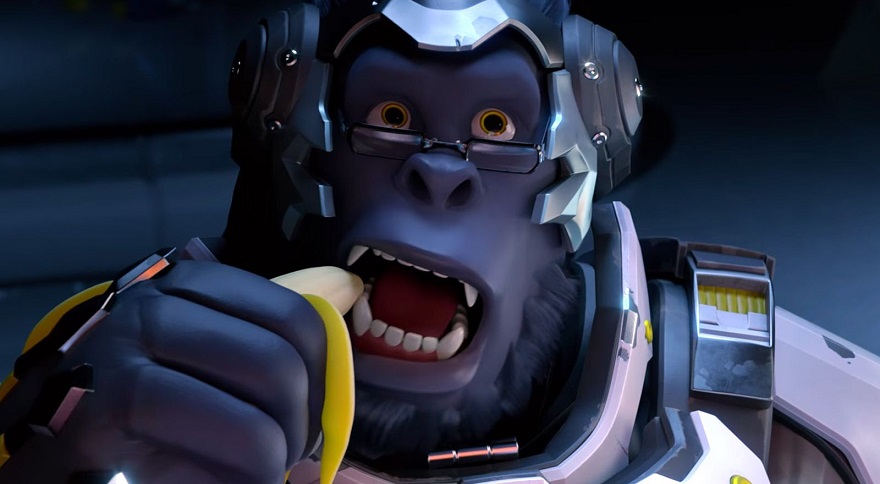 Nothing Feels Genuinely 'New' Here!
Rather than Overwatch 2, a better (and more accurate) name would've been Overwatch 2.0. – Why? Well, this feels more like an extensive update rather than an actual sequel and this does seem to be the biggest point of criticism fans of the franchise have at the moment (putting the initial server/connection issues to one side which do thankfully now seem to have been resolved).
A current look at the Metacritic user reviews gives Overwatch 2.0 a score of 1.2 out of 10. – Now, admittedly, most of the reviews here are a zero which, at the risk of irking some of you, is completely ridiculous. In fact, I absolutely hate when so-called 'fans' decide to bombard a game with a stupidly low score just because it didn't meet all of their expectations.
With that being said, however, much of what Blizzard promised in Overwatch 2 isn't here (yet). There's nothing genuinely new about the overall feel of the game and the highly-anticipated PVE mode/s (including what may hopefully be an actual storyline campaign) isn't there. – With it set to arrive now in 2023, Overwatch 2's release feels premature.
After playing it for around 10 hours, it dawned on me that I wasn't really being blown away. I'm not exaggerating when I say that it felt like I was just playing Overwatch 1 again which again highlights just how much of a non-sequel this really is!
And then, of course, we got onto the issue of microtransactions…
Overwatch 2 – Free (But Not Free)
For those of you who own copies of Overwatch 1 (which is now completely defunct), the good news is that all of your unlocks from the original game have been brought over. You have access to the near-full roster of characters and until the release of 'season 2' (where new characters will undoubtedly be added) you're not overly missing out on much if you do want to maintain the 'free' experience.
For new players, however, the grind is painfully evident. – Yes, admittedly, you start with a fairly solid roster of circa 10 characters to pick from, and others can be unlocked by simply playing the game. Make no bones about it though, free is never free and Blizzard is clearly banking on Overwatch 2 proving as successful as Diablo Immortal when it comes to people paying for each battle pass in order to fast-track their way through the game.
I'm going to add to that as well, having played a few of the new characters, more than a few of them feel a little on the overpowered side which is a pretty dirty tactic seen in many games where the developer/publisher is keen to try and get DLC/battle pass sales. Dead by Daylight does this pretty regularly with new killers making them OP on launch and subsequently toning them down 3-4 months later when the initial hype has died down.
The paywall doesn't feel hideous, but it is there and I suspect it will become a more insipid part of Overwatch 2 in the coming years.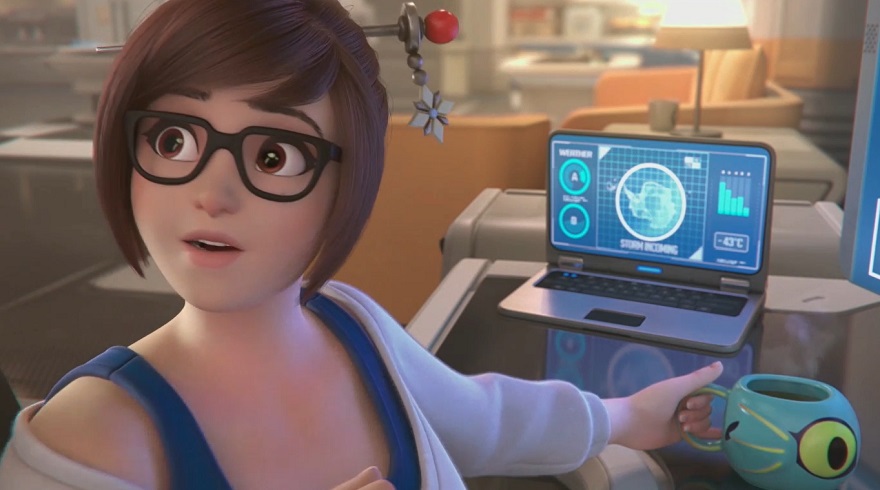 Overall Thoughts
Overwatch 2 is a great game. – This is, however, only because it's basically Overwatch 1 with a flesh slap of paint. The biggest problem it has at the moment though is that despite being heavily touted as a sequel, Overwatch 2 is not a sequel. – As noted above, it feels more like a heavily patched updated version of Overwatch 1, and, ultimately, for those of you who perhaps played this and drifted away, I daresay you'll have a similar experience to what I had.
You'll start off very enthusiastically, you'll be impressed by the quality of life tweaks here and there, and within a few hours, the sad reality will dawn on you that this isn't really a new game.
Given that Overwatch 2 is free, I don't feel it warrants masses of criticism. As a 'free' game, it's pretty amazing and aside from Overwatch 1 being made redundant in the process, this ultimately doesn't cost you anything! – For those of you with more than a little experience in the original though, at least at the time of writing, you're not going to find anything overly new, fun, or interesting here and this creates the sad and somewhat puzzling contradiction that Overwatch 2 is both good, but also equally disappointing.
So, at the moment, I'm giving Overwatch 2 a score of 7 out of 10. – This is predominantly based on an enthusiastic player of the original returning to mostly be disappointed at the lack of new stuff a sequel should have (but with the base game still being amazingly fun, yet too overly familiar now). – People new to Overwatch, however, may have a better opinion of it (since everything is new!).
Based on what may happen over the next 12 months, however, with new content or more aggressive microtransactions, this score could change pretty heavily in either direction! – Blizzard has kind of got Overwatch 2 both right and wrong at this point, and the scales could easily tip in either direction!
What do you think? – Let us know in the comments!