Overwatch Reveals Three New Characters
---
---
---
Gareth Andrews / 6 years ago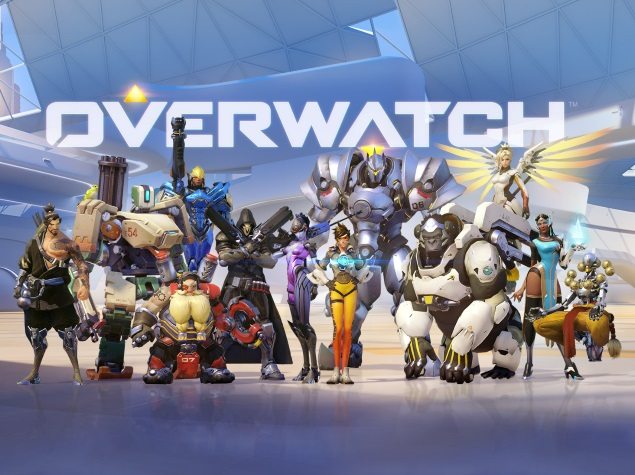 Overwatch has been a keenly anticipated game that was recently released in closed beta for PC. With a wide variety of characters available at the moment and more being announced all the time, it's not hard to see how the multiplayer arena game could soon see you staring at your screen for hours.
First up in the new characters is titled Mei and seems in part inspired by Mr Freeze. With a fluffy coat and large framed glasses, Mei's unique attribute is that she is (surprise surprise) an ice type attacker, with her primary allowing you to slow and eventually freeze enemies before piercing them with her secondary attack. With the ability to summon ice walls to protect her allies and grant them access to hard to reach places, while her ultimate, Blizzard, will not only freeze but decimate an area of enemies; given her three seconds of invincibility, she can become a quite deadly defender.
Next up is D.vva, a meka pilot with fusion cannons that can be continuously fired at the cost of a slower movement speed. If that wasn't bad enough her boosters grant her limited flight that can be used to fly around and bring destruction to anyone she sees fit. Built as a tank with a protecting wall against incoming projectiles her ultimate is a last resort, granting her access to the self-destruct matrix on her mech, after leaving it and repositioning just in time to call down her next suit.
Finally we have Genji, the cyber ninja. Left for dead by his brother Hanzo, overwatch brought the ninja into the fold after patching up with cybernetics. With the ability to throw shurikens in a steady line or a sprayed out collection, coupled with his ability to double jump and scale walls, you could soon see a white ninja sweeping down on your team with devastating effects. The high mobility continues with his dash which also inflicts bleeding damage, making his approach all that more terrifying while his reflect ability will protect his approach. While his ultimate will enchant his sword, bringing out both mystic power and cyber technology to a deadly cumulation.