Overwatch Team Brings a Childs Character to Life
---
---
---
Gareth Andrews / 6 years ago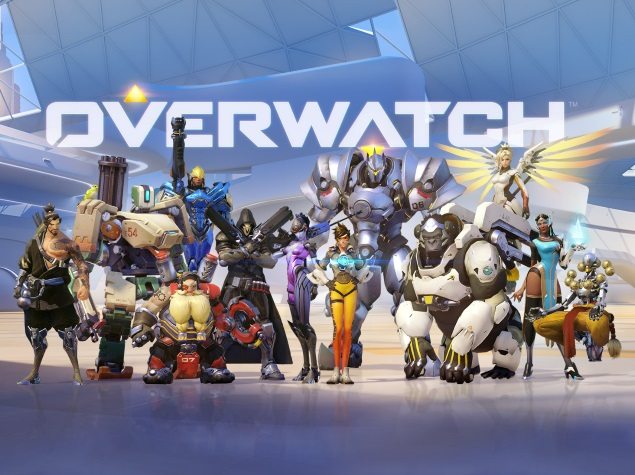 When it comes to games these days, creating the initial game is only a fraction of the challenge. With the ability to publish and post opinions on a global scale at the click of a button, how you interact with your fans and those who like your games is as important as the game itself. The team behinds Blizzard's latest game, Overwatch, seems to have this sorted by turning a fans daughter concept idea into a full-blown piece of fan art that brings the character to live.
The initial tweet came from Shane Hickey that showed the character Birst, a concept that his daughter had come up with featuring a description of the possible character. Birst features several interesting concepts, such as the boomerang that she uses and a "heeling box" that can help her support the team alongside her great jumping ability.
@PlayOverwatch hi team! my daughter created a new character.Her name is birst. She'd love to know your thoughts pic.twitter.com/b31YWUPqSs

— Shane Hickey (@shanehickey) May 20, 2016
Not happy to leave it at that, the team behind Overwatch responded by saying that they found it "absolutely amazing and adorable".
This is absolutely amazing and adorable! Tell her we love it!!!!

— Overwatch (@PlayOverwatch) May 20, 2016
Their response wasn't enough, as their team decided that the best way to honor the great idea and hard work Hickey's daughter had put in was to at least try do its justice in their own fan art, something which they responded to on the original tweet to only have it make the highlight of the little girls life.
Our artists were so inspired by this that they created their own fan art! Hope your daughter loves it! pic.twitter.com/c1ToeH1MJF

— Overwatch (@PlayOverwatch) May 21, 2016
the highlight of her life thus far. She loves the game and can't wait for release night. Love it so much!

— Shane Hickey (@shanehickey) May 21, 2016
With such a passionate community awaiting the games release this week, we wonder how long before Shane is tearing up the battlefield with a character inspired by his daughters creation.