Patriot Hellfire 480GB M.2 NVMe SSD Review
---
---
---
Bohs Hansen / 7 years ago
Introduction
---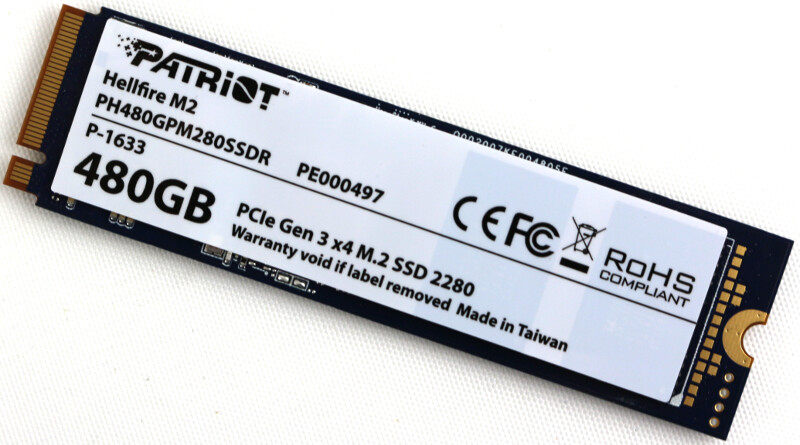 Today it is time to take a closer look at Patriot Memory's flagship SSD and their take on a PCIe Gen 3 x4 NVMe SSD in my favourite form factor M.2 2280. The Patriot Hellfire M.2 solid state drive comes in two different capacity options, 240GB and 480GB, and today I got the larger of the two in for the review.
With the M.2 form factor, you get a tiny drive that only weighs about 9 grams and doesn't require any cables or additional connectors beside the M.2. This makes it perfect for modern motherboards which feature M.2 onboard as well as ultrabooks and other portable computers that require fast storage yet need to stay mobile.

Whether you are a consumer or a professional that wants the best possible performance from their storage, the Patriot Hellfire will be a great choice. It comes with a performance rating of up to 3000MB/s when reading and up to 2400MB/s when writing. That's fast and it is a difference that you'll notice, even of you are upgrading from a traditional SATA3-based solid state drive.
Feature wise, the Hellfire comes with static and advanced wear-leveling, advanced garbage collection, TRIM support, bad block management, and S.M.A.R.T technologies for monitoring and checking the health of your drive. It also features Error Correction Code as most enthusiast drives do.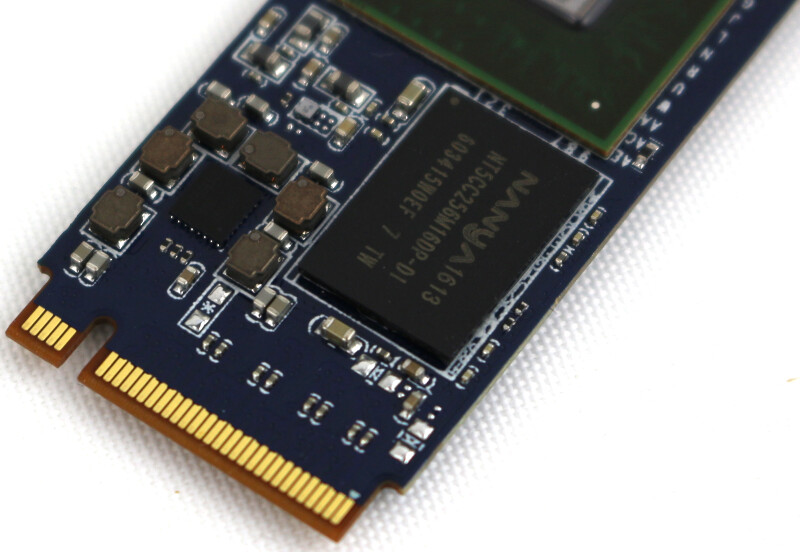 The drive comes with a Phison PS5007 controller which has been paired with four packages of Toshiba 15nm MLC NAND and one 512MB Nanya DDR3 cache chip. A solid combination that is the reason for the above-mentioned performance ratings.
Well, that's not totally true, but it does affect it. The real reason these drives are so much faster than their SATA brothers and sisters is due to the NVMe interface which is far superior to AHCI. It delivers a far better performance at a lower CPU utilization as it is built purely with NAND storage in mind where AHCI was built for mechanical storage.

Patriot backs the drive with a 3-year warranty and it has a mean time before failure rating of 2 million hours.
Feature Highlights
Phison 5007 Series M.2 PCIe Gen 3 x 4
512MB DDR3L DRAM Cache
TRIM support (O/S dependent)
Static and Dynamic Wear-Leveling
Bad Block Management
Advanced Garbage Collection
ECC Recovery: Up to 120bits/2KB
MTBF: 2,000,000 hours
Package and Content
The package is simple, showcasing the included Hellfire M.2 drive through the transparent front. We also get the rest of the relevant information right on the front such as form factor, protocol, and capacity.
The rear side has more details on the drive in several languages.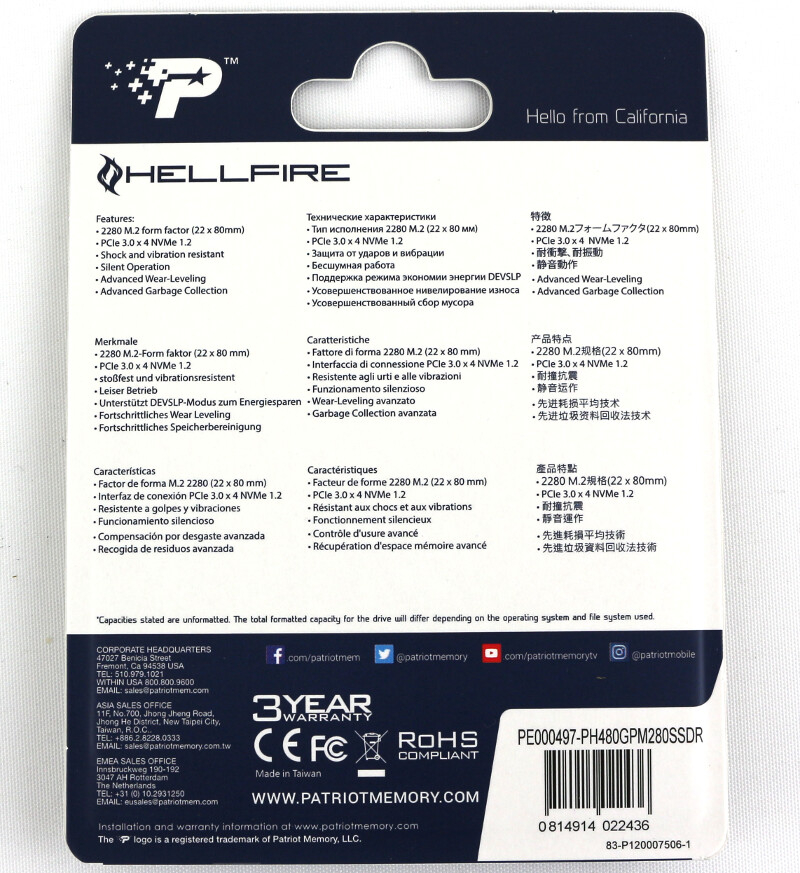 Once you cut the paperback part open on one side, you can pull out the hard plastic piece which holds the drive itself.