PATRIOT Unveil its VIPER VENOM RGB & Non-RGB DDR5 Memory Kits
---
---
---
Mike Sanders / 1 year ago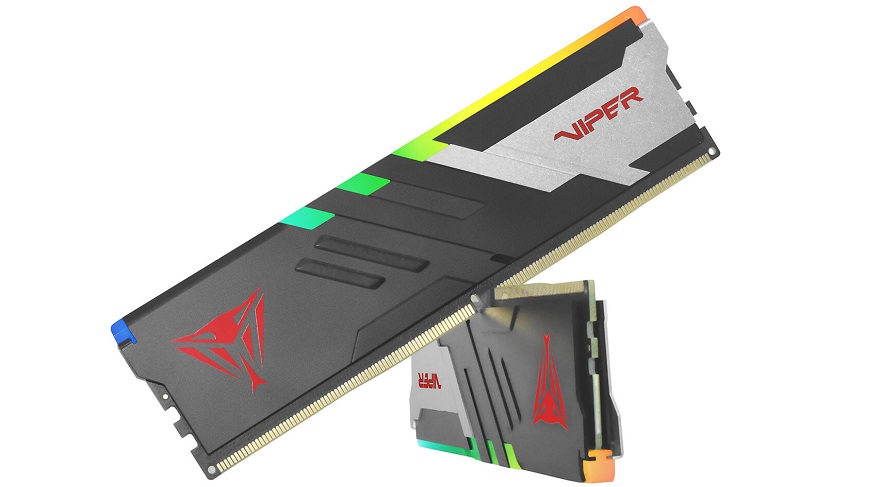 Viper, the trademarked gaming brand of PATRIOT, has announced the market launch of their new VIPER VENOM RGB and non-RGB DDR5 high-performance DRAM memory kits. These brand-new VIPER VENOM DDR5 memory kits are available with and without the RGB illumination, it provides enhanced speeds ranging up to 6200 MHz with kit capacities of 16 GB-32 GB to meet the harsh demand for PC enthusiasts and hardcore gamers.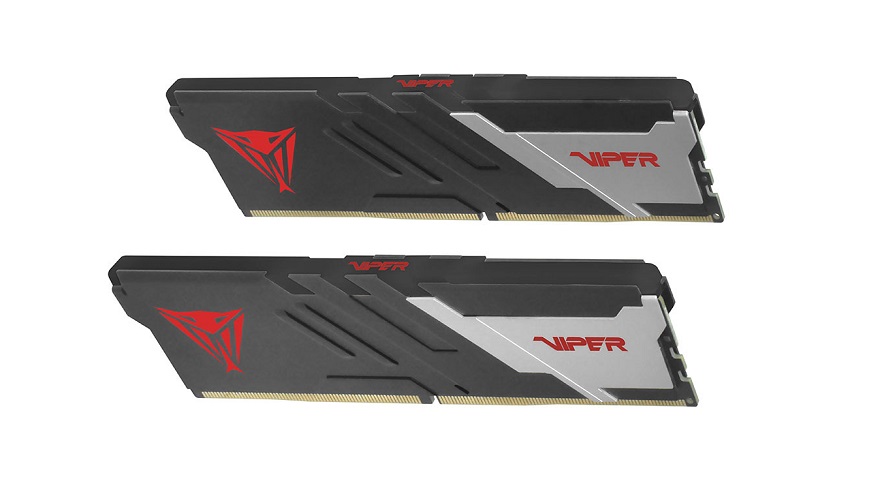 PATRIOT VIPER VENOM RGB & Non-RGB DDR5 Memory Kits
The VIPER VENOM DDR5 memory kits include the RGB and Non-RGB versions. The new design of the VENOM heatshield combines the unique RGB light bar and custom aluminium heat spreader featuring matte black/silver patterned graphics. The high-quality modules feature a built-in thermal sensor for performance monitoring, while the excellent heat dissipation helps prevent the hazard of overheating. The physical height of the module can avoid interference with most CPU coolers on the market. In addition, the RGB light bar is an entirely new design with updated synchronization software and illumination patterns. Most importantly, all VENOM RGB DDR5 modules are 100% compatible with ASUS, ASROCK, GIGABYTE, and MSI's latest motherboards and can be synced with their RGB systems.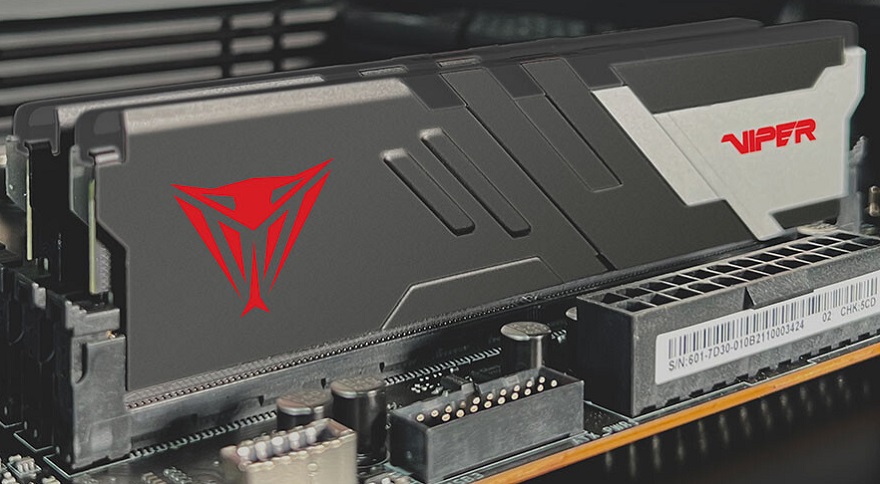 The unique architecture of DDR5 memory features localized voltage adjustments based on a locked/unlocked PMIC (Power Management Integrated Circuit) and SPD HUB (Serial Presence Detection), which can provide simultaneous monitoring, and threshold protection, intelligent voltage control, and power management to achieve more comprehensive voltage control. Moreover, the on-die ECC function enables active error correction to improve data integrity and enhance performance and stability. The VIPER VENOM DDR5 memory kit supports the latest Intel XMP 3.0 profile overclocking and delivers precision and stability to easily customize the performance to match specific overclocking tasks. Each module is built using a ten-layer PCB and strictly sorted ICs to offer excellent signal integrity and unmatched reliability to the system performance.

Specifications

Where Can I Learn More?
Although PATRIOT has yet to confirm any specific retail prices for its new DDR5 VIPER memory kits, they have confirmed that both of these new RGB and Non-RGB variants should be hitting retailers at any moment! – If you do, therefore, want to learn more, you can check out the official PATRIOT VIPER GAMING website via the link here!
Alternatively, you can also check out our full and comprehensive review of the PATRIOT VIPER VENOM DDR5 32GB 6200MHz RAM via the link here!
What do you think? – Let us know in the comments!